Posts Tagged 'HB 1981'
Thursday, September 18th, 2014
Original story in the Shelbyville (TN) Times-Gazette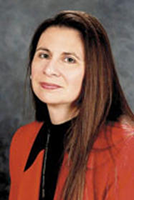 A Middle Tennessee State University business professor continues her push for a more civil workplace.
Dr. Jackie Gilbert, a professor of management in the MTSU Jones College of Business, joined forces with like-minded people across the state and nation to help craft legislation and guidelines that will help do just that within government agencies.
Gilbert was part of a group of advocates who helped shape the Healthy Workplace Act, which was signed into law in June by Gov. Bill Haslam. The legislation, sponsored by state Rep. Antonio Parkinson, D-Memphis, grants legal protection to those government agencies that adopt a model policy to combat abusive behavior in the workplace or craft comparable guidelines of their own.
The law applies to any agency, county, metropolitan government, municipality, or other political subdivision of the state. By enacting the law, Tennessee became the 26th state to introduce the Healthy Workplace Bill and the first to pass it. The national grassroots legislative movement began more than a decade ago to get workplace anti-bullying laws passed in every state.
"Respectful interaction at work is a priority," said Gilbert, who has incorporated anti-bullying concepts into her teaching. "This law is going to set the stage for providing some guidance for what is acceptable and what is not acceptable at work."
Gilbert is a member of Tennessee Healthy Workplace Advocates, which worked toward passage of the bill. She was recently appointed to serve on a workplace civility workgroup that is advising the Tennessee Advisory Commission on Intergovernmental Relations, or TACIR, on developing a model policy for Tennessee's state and local governments. The legislation requires that a model be in place by March 15, 2015.

Tags: abusive conduct, Antonio Parkinson, HB 1981, Healthy Workplace Bill, Jackie Gilbert, MTSU, TACIR, Tennessee, workplace bullying policy
Posted in Healthy Workplace Bill (U.S. campaign), WBI in the News, Workplace Bullying Laws | No Archived Comments | Post A Comment () »
Monday, March 17th, 2014
This week in anti-bullying legislative news:
Albany, New York
Tuesday March 18 at 1 pm
LCA Room, Legislative Office Building
Advocates for New York bills: A4965 & S3863
– Assemblyman Steve Englebright & Senator Diane Savino, bill sponsors
– Mike Schlicht & Tom Witt, NY Healthy Workplace Advocates
– Randy Goldberg, President CSEA Local 658, Albany
– John Richter, Mental Health Assoc in NY State (MHANYS)
– Citizen advocates
Press contact: Elizabeth Nostrand for ASM Englebright – 518-455-4804
****
Nashville, Tenneessee
Tuesday March 18 at 1:30 pm
Legislative Plaza Room 12
State Capitol complex
Public hearing for SB 2226
Senate Commerce and Labor Committee
Chair Sen. Jack Johnson, Vice-Chair Sen. Mark Green, and Vice-Chair Charlotte Burks
Contact these Committee members using our E-Z Letter e-mailing tool on the TN State Page of the national Healthy Workplace Campaign website.
****
Nashville, Tenneessee
Wednesday March 19 at Noon
Room HHR 30, State Capitol
Public hearing for HB 1981
House Local Government Subcommittee.
Chair, Rep. Joe Carr
Contact Rep. Carr and HB 1981 Rep. Parkinson using our E-Z Letter e-mailing tool on the TN State Page of the national Healthy Workplace Campaign website.

Tags: a 4965, anti-bullying legislation, Antonio Parkinson, Diane Savino, HB 1981, Healthy Workplace Bill, Joe Carr, New York, New York Assembly, s 3863, SB 2226, Steve Englebright, Tennessee, workplace bullying
Posted in Healthy Workplace Bill (U.S. campaign), Hear Ye! Hear Ye! 2 | No Archived Comments | Post A Comment () »