Posts Tagged 'healthcare'
Tuesday, September 30th, 2014
I will be enjoying a day with nurses, my favorite healthcare professionals, as we plot and plan how to stop bullying in their workplaces. I join Dr. Vicki Foley from the School of Nursing at the University of PEI, Rhonda MacPhee and Patsy Somers. The conference is titled
Fostering Healthy Workplaces: Put a Stop to Bullying
October 10th -Howard Johnson -Dutch Inn, Prince Edward Island
Register at info@arnpei.ca or call 902-368-3764
See you there.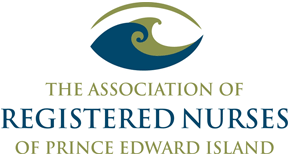 Tags: Association of Registered Nurses, healthcare, Prince Edward Island, workplace bullying
Posted in Events & Appearances | No Archived Comments | Post A Comment () »
Friday, August 29th, 2014
Business Wire – August 28, 2014 – Kaplan Survey
For those entering the workforce, typical top-of-mind issues include opportunities for growth, benefits, and job security — but nearly half of those entering the nursing profession voice another concern: being bullied by colleagues. According to a just-released Kaplan survey of over 2,000 nursing school graduates from the class of 2014, 48% say they are concerned about being the victims of workplace bullying or working in a hostile working environment.* The survey also found that 39% personally knew nurses who were victims of workplace bullying or a hostile working environment.
One widely cited study found that approximately 60% of nurses left their first nursing job within six months because of bullying issues or because of a hostile work environment.** And studies conducted over the past decade show there's a financial cost to this for medical providers, ranging from $22,000 to over $64,400 per turnover. (http://www.medscape.com/viewarticle/569393_2).
Tags: healthcare, hostile work environment, kaplan test pret, nursing school, workplace bullying
Posted in Bullying-Related Research, Print: News, Blogs, Magazines | No Archived Comments | Post A Comment () »
Friday, March 21st, 2014
Dear Kalola,

I was in health care, The interview went great, but the question I was asked which threw me for a loop was "How do you handle aggressive coworkers?" I had never been asked that before and so I answered as such. I did notice when I shook hands at the end one interviewer has a confident shake and the other had a limp shake as though she was very passive, I didn't think much of this, just thought it was weird. And my gut turned it was saying "I don't really want to work here something is off" I got a call and was hired, and since I had not heard back from another place I had wanted I accepted – though if I had waited I would have received the phone call of acceptance 2 days after starting at this place.

Turns out the people who interviewed me were not going to be my boss. Another weird thing I had never encountered before was my new boss asked me to remove my degree from my wall frame and bring it in so he could verify that I had indeed graduated from an approved college. I said of course I had, that is why I have a license to practice. He said he is in charge and that is what policy states. So I asked my parents to FedEx my diploma from another province and dismantled my diploma and brought it in. It was returned to me with a coffee ring on it. I thought that was rude and said so. He smiled at me and said in a mocking tone "I don't really care."

Later on there was a discussion where medical professionals were bashing aboriginals and I spoke up after my boss said "Thank god we don't hire them." I found this extremely judgmental and I spoke up and said "Wow, I must have slipped by your radar" and I looked at the other medical professional and said "I am one." My boss shrank a little bit. That is when it all went down hill. He would stand over me and try and intimidate me with his body language. He assigned me to clean the chairs (I'm a medical professional…), he assigned me to order gifts for a pharmacy rep he liked, he assigned me to janitorial duties. I kept jumping through his hoops. One day in the hallway he sneered at me "You think you are so good, well just remember this, I can have you replaced like this *snaps fingers in a gun finger pointed fashion at me*" I said I understand that, I tried to be humorous with him and I said "You remind me of the boss of office space". There was a scholarship for a program I was in and another worker and he leaned in near me and said the coworkers name and he kept glancing at me as though wanting me to ask him questions but I didn't then he said "Well too bad you won't be able to apply, because you need MY approval" I said "Don't worry, I know how to work hard to get my education". Later he said "You have been reported using your cell phone today on the floor." I said "How is that possible? I leave my cell in the car, go look right now." He didn't like that I caught him in a lie. Then he said "Also your documentation is a mess, I have it all here." I said "How can it be?" He looked at me with a smile and took out a red pen and scratched through all my charting, I was shocked that someone so childish like this was my boss. He told me he couldn't have me working anymore, and at this point I said "Listen – clearly you don't like me, you know as well as I know that I haven't done anything wrong, if you are looking for reasons to fire me, just tell me to quit, don't resort to bullying." His eyes looked like he wanted to kill me. Right there I saw the look that he wanted to kill me. After this I brought my cell and put it on record every time I was interacting with him and was able to document a lot of the abuse.

The last shift I worked, after having handed in my tools for the job as requested by my boss… I was injured, bleeding and tissue damage. He never filled out a worker injury and compensation form for me. I called HR and was told they are well aware of his abuse but unfortunately cannot do anything, I asked why, and they said they can't explain. I came back in from break (calling a few people like a lawyer, a police officer, workplace harassment team, ceo of the organization, HR, past employer, a health professions licensing board) and coming up with solutions as I knew I didn't think I could handle anymore verbal or psychological abuse as well as preventable injuries on the job without saying good bye to my sanity) and decided to give notice of resignation upon further verbal abuse, which I recorded… and was witnessed by coworkers).

I quit when he proceeded to berate me in front of a coworker on the spot I said "I am going home sick, I'm not feeling well" he said "Oh, do you think you will feel well tomorrow?" I said "Sick enough to hand in my resignation letter at noon", he told me I couldn't do that, he owns me for 8 hours a day, I said "No one owns me if they can't treat me like a human being" Then I listed the employment law act for the province that stated my rights to resign and told him to look it up, then I said next look up criminal harassment. He got the hint and told everyone to go back to work. I said thank you to my team for the privilege of working with honest human beings and said if they ever need help or a witness they know how to contact me. I was able to get written affidavits of the abuse I endured and have them ready with a retained lawyer if in the event he should ever harass me in the future. I have wrote a few for other employees. Never in my life have I experienced that level of abuse with any other human being in my life.

For a year I had nightmares and panic attacks again, all new for me and sought therapy. My allies (co-workers), they too were on the receiving end of some serious petty "one-against-the-other" mind messing but we made a pact and realized he was trying to keep everyone confused and fearful in order to have quick obedience. I think the scarier thing was they had an organization in to address the workplace bullying within the first month I was there, and yet nothing changed, further these were people who people went to get therapy from. The boss hoodwinked the bullying organization.

(more…)
Tags: advice, healthcare, Let's Talk with Kalola, workplace bullying
Posted in Let's Talk with Kalola | No Archived Comments | Post A Comment () »