Posts Tagged 'Healthy Workplace Bill'
Thursday, September 25th, 2014
For 12 years we have led advocacy for state laws to prohibit health-harming abusive conduct (workplace bullying). The bill — the WBI Healthy Workplace Bill — has no hidden agenda. It is straightforward in its purpose and language. We are trying to right a wrong. Opponents are apologists for employer abuse, plain and simple. They choose to protect employers' rights over workers' rights to employment free from abusive interference. When they oppose the HWB, they distort and pervert the terms of the bill. They lie in their testimony without consequences. Lawmakers blindly appease the business lobby.
Michigan, a state dominated by Republicans in recent years, became a right to work state. That means if unions exist, they must serve all workers whether or not they pay union dues. It is a tactic designed to bankrupt unions. Now comes Michigan State Rep. Kevin Daley with an "anti-bullying bill" (HB 5847) that purports to "protect" workers from unions who post names of workers who opt out of union membership.
We are mired in distorted semantics. The moniker "right to work" is promoted as freedom while it actually discourages unions who can bargain with employers for more rights and privileges than workers as individuals can never attain.
Opting out of union membership violates the free market concept of fairness in that one must pay for services received. Benefits of union membership should accrue only to those who belong to unions. If you want the benefits without paying for them, you are a freeloader. So, while proponents of "free markets" and unbridled capitalism feel no sympathy for those lowest on the economic rung, even calling them lazy (as Speaker of the House John Boehner did while on a 7 week vacation), they are the same people who want workers in right to work states to bleed unions dry by forcing services to be provided to non-members.
If Rep. Daley cares about workers not being bullied, then he should introduce the HWB! We dare him.
Tags: freeloading, Healthy Workplace Bill, Kevin Daley, Michigan, right to work, Unions, workplace bullying
Posted in Healthy Workplace Bill (U.S. campaign), Unions, Workplace Bullying Laws | No Archived Comments | Post A Comment () »
Thursday, September 18th, 2014
New Hampshire lawmakers uphold veto of workplace bullying bill
By Kathleen Ronayne, Associated Press, Sept. 18, 2014
The New Hampshire House on Wednesday upheld Gov. Maggie Hassan's veto of a bill aimed at curbing workplace bullying among the state's employees, despite strong calls from several lawmakers to go against the governor.
Supporters of the bill fell roughly 50 votes short Wednesday of the necessary two-thirds to override the veto. The majority of Republicans voted to sustain the veto while a majority of Democrats voted to overturn it.
Tags: Healthy Workplace Bill, New Hampshire, veto, workplace bullying
Posted in Healthy Workplace Bill (U.S. campaign), WBI in the News, Workplace Bullying Laws | No Archived Comments | Post A Comment () »
Thursday, September 18th, 2014
Original story in the Shelbyville (TN) Times-Gazette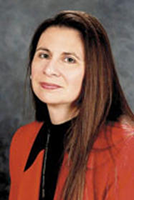 A Middle Tennessee State University business professor continues her push for a more civil workplace.
Dr. Jackie Gilbert, a professor of management in the MTSU Jones College of Business, joined forces with like-minded people across the state and nation to help craft legislation and guidelines that will help do just that within government agencies.
Gilbert was part of a group of advocates who helped shape the Healthy Workplace Act, which was signed into law in June by Gov. Bill Haslam. The legislation, sponsored by state Rep. Antonio Parkinson, D-Memphis, grants legal protection to those government agencies that adopt a model policy to combat abusive behavior in the workplace or craft comparable guidelines of their own.
The law applies to any agency, county, metropolitan government, municipality, or other political subdivision of the state. By enacting the law, Tennessee became the 26th state to introduce the Healthy Workplace Bill and the first to pass it. The national grassroots legislative movement began more than a decade ago to get workplace anti-bullying laws passed in every state.
"Respectful interaction at work is a priority," said Gilbert, who has incorporated anti-bullying concepts into her teaching. "This law is going to set the stage for providing some guidance for what is acceptable and what is not acceptable at work."
Gilbert is a member of Tennessee Healthy Workplace Advocates, which worked toward passage of the bill. She was recently appointed to serve on a workplace civility workgroup that is advising the Tennessee Advisory Commission on Intergovernmental Relations, or TACIR, on developing a model policy for Tennessee's state and local governments. The legislation requires that a model be in place by March 15, 2015.
Tags: abusive conduct, Antonio Parkinson, HB 1981, Healthy Workplace Bill, Jackie Gilbert, MTSU, TACIR, Tennessee, workplace bullying policy
Posted in Healthy Workplace Bill (U.S. campaign), WBI in the News, Workplace Bullying Laws | No Archived Comments | Post A Comment () »
Friday, September 5th, 2014
WBI partner, Greg Sorozan, described his work as a "patient activist" to Dr. Lisa Gualteri of Tufts University School of Medicine. Greg is a mental health counselor, the President of SEIU/NAGE Local 282, Massachusetts State Coordinator for the Healthy Workplace Bill, co-director of the Mass. Healthy Workplace Advocates, and graduate of and instructor for the Workplace Bullying University.
Rather than re-post the interview. I suggest reading the interview at the source. It's the portrait of a compassionate and committed professional.
Tags: Greg Sorozan, Healthy Workplace Bill, MA Healthy Workplace Advocates
Posted in Healthy Workplace Bill (U.S. campaign), Unions | No Archived Comments | Post A Comment () »
Wednesday, August 20th, 2014
Understanding Workplace-Bullying Legislation
By Randi Melnick
American Bar Association, August 13, 2014
Labor-and-employment attorneys hear countless tales of abuse suffered by employees in the workplace. Employees subjected to mean-spirited or degrading treatment can often feel helpless, or even if they are proactive and make a complaint to human resources, they may simply be told to toughen up, or find a new job. With the realities of today's increasingly stressful and competitive workplace, it is worth a moment of reflection to consider what level of civility should be expected in the workplace, and what the consequences should be, if any, for those who break such codes of conduct.
Workplaces can have tricky cultural norms, and some people will be more skilled than others at communicating. However, there is a difference between a manager or coworker who lacks tact and one who goes out of his or her way to purposefully target an individual. When one is verbally abused or intimidated, when work is sabotaged, or when humiliation is used as a tactic, that is bullying. And it is not always illegal in the United States.
Tags: abusive conduct, affirmative defenses, bullying defined, bullying law, Healthy Workplace Bill, lawyers, Randi Melnick, workplace bullying
Posted in Healthy Workplace Bill (U.S. campaign), Media About Bullying, Print: News, Blogs, Magazines, WBI in the News, Workplace Bullying Laws | No Archived Comments | Post A Comment () »
Wednesday, August 13th, 2014
WBI Podcast 41
Pragmatic politics used to be considered a virtue, but it really means sacrificing the principles of representing the people to support corporations. With respect to the anti-bullying Healthy Workplace Bill, compromises have gutted the bill, extending the rights of employers instead of employees. This brand of pragmatism is destructive.
Audio clip: Adobe Flash Player (version 9 or above) is required to play this audio clip. Download the latest version here. You also need to have JavaScript enabled in your browser.
Tags: Healthy Workplace Bill, Podcasts, pragmatic politicians, Workplace Bullying Institute
Posted in Healthy Workplace Bill (U.S. campaign), Podcasts, WBI Education | No Archived Comments | Post A Comment () »
Thursday, August 7th, 2014
By Jeff Mandel – Orlando Business Journal – August 7, 2014
A staggering 27 percent of U.S. workers report experiencing abusive conduct at work; 21 percent report witnessing such conduct. And bullying is four times more common than harassment in the workplace, with 65.6 million people reporting to have been affected.
Bullying in the workplace is defined as actions by an individual or group that are unreasonable, physical or psychological, repeated, and cause an intentional impact on the target, such as humiliation, degradation, offense, intimidation or cause dangerous results to the target, such as risk to safety and/or mental or physical health issues. In short, bullying is considered a form of violence.
And the impacts of workplace bullying have a ripple effect. Not only does workplace bullying impact the target of the bullying, but it leaves a lasting impression on others in the workplace as well. Workplace bullying often results in high turnover, low productivity, lost innovations, difficulty hiring quality employees and even customer retention.
Here are five tips for employers wanting to be proactive in the fight against workplace bullying:
(more…)
Tags: Healthy Workplace Bill, Jeff Mandel, Orlando Business Journal, workplace bullying
Posted in WBI in the News | No Archived Comments | Post A Comment () »
Wednesday, August 6th, 2014
By Richard B. Cohen – Employment Discrimination Report – August 4, 2014
Just as last week we re-opened our discussion about the possibility/desirability of enacting legislation to prohibit workplace bullying, it has been reported that the governor of New Hampshire just vetoed such a bill – calling it "well-intentioned" but ultimately "unworkable."
Chalk up another defeat for anti-bullying legislation, which is batting zero.
The Healthy Workplace Bill
We have not seen the NH bill, but if "workability" is the issue, perhaps New Hampshire should have turned to Prof. David Yamada, of nearby Suffolk University Law School, who is the author of the template legislation that serves as the basis of most of the workplace anti-bullying bills introduced across the country.
We noted last week that he wrote to us on February 25th about our discussion on anti-bullying legislation and said that "I can attest that the need for such legislation is underscored by the terrible inadequacy of existing law, including tort claims (IIED) and other causes of action. … the template bill, a/k/a The Healthy Workplace Bill, sets a relatively high threshold for recovery, higher in fact than hostile work environment standards for sexual harassment. In other words, it's about creating a cause of action for abuse, not incivility."
Goodness Gracious — Bullying Can Be Anything!
However, as Law360 reports, "unworkability "resonates with many employers' concerns that ill-defined workplace bullying laws would invite a wave of meritless employment lawsuits, attorneys say." Law 360 quotes some incisive comments from various employment attorneys:
"Any legislation is just going to further clog the court system;"
"The biggest problem is what the governor identified. That is, 'How do you define bullying?'"
"Bullying is so subjective. If it's just unwelcome conduct — well, goodness gracious, that could be anything."
One lawyer proposed a more workable solution that no one has seemingly ever thought of: "Everybody should be treated with professionalism and respect, and none of these issues will ever come up."
Wow — a breathtaking concept! Goodness gracious, what a boffo idea! Wish we thought of that!
Tags: employment discrimination report, Healthy Workplace Bill, richard b. cohen, workplace bullying
Posted in Media About Bullying, Print: News, Blogs, Magazines | No Archived Comments | Post A Comment () »
Tuesday, July 29th, 2014
Gov. Hassan Vetoes Workplace Bullying Bill
By Holly Ramer, Associated Press, July 28, 2014
CONCORD, N.H. (AP) — Gov. Maggie Hassan vetoed a bill Monday aimed at protecting New Hampshire state employees from abusive work environments, saying it was well-intentioned but unworkable.
Lawmakers passed the measure after hearing from current and former state workers who said they experienced workplace bullying. It would have required state departments and agencies to develop policies to address harassment.
But Hassan said the legislation's definition of "abusive conduct" was overly broad and would have made the most routine interactions potential causes of action. For example, workers could claim abuse if they believed they had "unreasonable" workloads, felt co-workers weren't answering emails in a timely manner or had received constructive criticism from supervisors or peers, she said.
"The bill also attempts to legislate politeness, manners and the interpersonal relationships of co-workers," Hassan said.
The governor said state employees deserve respect and the opportunity to work in respectful environments, but she argued the legislation would lead to a dramatic increase in lawsuits, which would in turn hinder productivity.
The bill's sponsor, Rep. Diane Schuett, said she hopes lawmakers will override the veto.
"We all know there's bullying in school, and just because someone graduates from school, doesn't mean they stop doing it, and it carries over into the workplace," she said. "It undermines the efficiency within state government if you end up with one or two employees being harassed on the job, either by another employee or a supervisor, and you end up with the entire agency being aware of it and feeling like they have to pick sides."
Schuett, D-Pembroke, and other supporters said the state has no written policy against abuse in the workplace nor any office procedure to follow to address such issues. But Hassan said existing state rules give employees an avenue for making complaints.
Diana Lacey, president of the State Employees' Association, disagreed. She said in the two years since the bill was first introduced, the governor has done little more than have the state personnel division develop an online "Respect in the Workplace" training presentation.
"It just feels like more stalling," she said. "The governor has the power to issue an executive order to take this more seriously … If the governor wasn't going to support the legislation, the governor's office should've pitched an executive order and has not done so. So we're very upset."
As for the concern about litigation, Lacey said state employees already have been using the courts to seek relief.
###
The WBI response to the veto.
Tags: abusive conduct, bill, bill veto, HB 591, Healthy Workplace Bill, law, legislation, Maggie Hassan, New Hampshire, SEIU Local 1984, SEIU/NAGE, workplace bullying
Posted in Healthy Workplace Bill (U.S. campaign), Unions, Workplace Bullying Laws | No Archived Comments | Post A Comment () »
Tuesday, July 29th, 2014
Victims say the problem is tangled by workers' fear of retribution, lack of legal protections, and concerns about what constitutes abusive behavior.
By Bella English – The Boston Globe – July 29, 2014
Carol Anne Geary is a veteran librarian who loved her profession and went back to school, while working, to earn a master's degree in library science. But her passion turned into a nightmare when, she says, she was bullied on the job to such an extent that she was hospitalized with high blood pressure and other health issues.
Geary, who lives in Shrewsbury, was working at a library in another town where she says other staffers verbally abused and excluded her, spoke to library patrons about her in derogatory terms, and made disparaging remarks about gay issues, knowing that she has a gay son.
When Geary took a short leave, on her doctor's orders, she was bombarded with phone calls, asking her why she couldn't work from home. The truth was, she could hardly get out of bed. The library, she says, fought her workers' compensation claim, and then fired her when she was too sick to return to work. "Workman's comp — they understand if you hurt your leg on the job. But it's almost impossible to prove that you're sick because of bullying," says Geary, who doesn't want to identify the library because she fears her former co-workers. "We need to make the workplace safe and healthy.''
In recent months, a spotlight has been turned on the issue of workplace bullying by some high-profile local cases, including Suffolk County Register of Probate Patricia Campatelli, who was suspended over allegations of punching a subordinate after a holiday party. A report by a court-appointed investigator said she "created a fearful atmosphere" in the office.
In July, Leslie Berlowitz resigned as head of the American Academy of Arts and Sciences in Cambridge following several accusations that included subjecting employees to frequent tirades, prompting some to quit in a matter of days or weeks. One former worker recalled that Berlowitz barred entry to the employee kitchen for weeks by posting yellow crime scene tape over the doorway because a worker left a dirty spoon in the sink.
Research suggests that the problem is widespread, with as many as one in four workers saying they have been subjected to abusive conduct on the job. And state legislators are considering a bill to combat it.
Given the apparent scope of the problem, why does it remain so shrouded?
(more…)
Tags: bella english, boston globe, David Yamada, Gary Namie, Greg Sorozan, Healthy Workplace Bill, workplace bullying
Posted in WBI in the News | 2 Archived Comments | Post A Comment () »