Posts Tagged 'income inequality'
Tuesday, April 14th, 2015
Owner of a Credit Card Processor Is Setting a New Minimum Wage: $70,000 a Year
By Patricia Cohen, New York Times, April 13, 2015
WBI: The extraordinary tale of a capitalist with a conscience who resolved an internal income inequality issue with equality.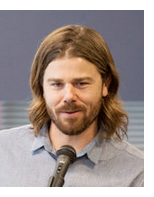 The idea began percolating, said Dan Price, the founder of Gravity Payments, after he read an article on happiness. It showed that, for people who earn less than about $70,000, extra money makes a big difference in their lives.
His idea bubbled into reality on Monday afternoon, when Mr. Price surprised his 120-person staff by announcing that he planned over the next three years to raise the salary of even the lowest-paid clerk, customer service representative and salesman to a minimum of $70,000.
"Is anyone else freaking out right now?" Mr. Price asked after the clapping and whooping died down into a few moments of stunned silence. "I'm kind of freaking out.


If it's a publicity stunt, it's a costly one. Mr. Price, who started the Seattle-based credit-card payment processing firm in 2004 at the age of 19, said he would pay for the wage increases by cutting his own salary from nearly $1 million to $70,000 and using 75 to 80 percent of the company's anticipated $2.2 million in profit this year.

Tags: capitalist, Dan Price, Gravity Payments, happiness, income inequality
Posted in Good News | No Archived Comments | Post A Comment () »
Wednesday, July 30th, 2014

Tags: Colbert, income inequality, poor door
Posted in Commentary by G. Namie, Fairness & Social Justice Denied, The New America | 1 Archived Comment | Post A Comment () »
Tuesday, February 18th, 2014
Evidence mounts every week that the American "have-nots" suffer new economic indignities. In our very unequal America (please hold off on the 'American dream for everyone' speech), wealth becomes might. The extremely wealthiest 1% benefited from the global recession of 2008. Of the wealth accumulated since then, the 1% won 95% while the bottom 90% of Americans grew poorer.
A disgusting aspect of our new Gilded Age (term coined in the late 19th century by Mark Twain) is the shamelessness of the uber rich. A case in point — Tom Perkins, a Silicon Valley venture capitalist, is making news with provocative (read hate-filled) comments that taxation is persecution of the rich by progressive akin to Nazi persecution of the Jews and, for extra effect, voting should be the privilege earned only by those who actually pay taxes. The latest outrageous comment was made at the ostensibly "serious" and credible San Francisco Commonwealth Club event titled: War on the 1%
Really? Really? The exploiters are victims??? Sounds like the bully's faux lament.
Matt Tiabi regularly reports on new financial scams that generate obscene gobs of cash for the inventors while screwing employees of affected companies, and of course, the public.

Tags: class warfare, gilded age, income inequality, Mark Twain, Tom Perkins, wealth
Posted in Commentary by G. Namie, Fairness & Social Justice Denied, The New America | No Archived Comments | Post A Comment () »
Tuesday, September 14th, 2010
The 17th annual report on executive compensation from the Institute of Policy Studies (Sarah Anderson is principal author) should disgust all Americans. There is a surreal inverse correlation between responsibility for corporate layoffs and personal pay for execs. The more workers they put on the street, the higher their pay package. In 2009, the ratio of average CEO compensation to average worker compensation was 263:1.
From the Key Findings of the IPS report:
• Profit-Employment Disconnect: The overwhelming majority of the layoff-leading firms — 72 percent — announced their mass layoffs at a time of positive earnings reports. This reflects a broader trend in Great Recession Corporate America: squeezing workers to boost profits and maintain high CEO pay.
• Slashing Jobs Pays: CEOs of the 50 firms that have laid off the most workers since the onset of the economic crisis took home nearly $12 million on average in 2009, 42 percent more than the CEO pay average at S&P 500 firms as a whole.

Tags: executive compensation, income inequality, Institute for Policy Studies, Sarah Anderson
Posted in Fairness & Social Justice Denied | No Archived Comments | Post A Comment () »