Posts Tagged 'Judge G. Todd Baugh'
Wednesday, August 28th, 2013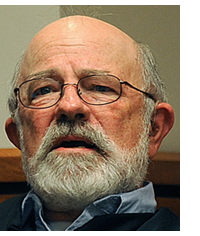 Another inhumane, merciless and malevolent judge, G. Todd Baugh pictured here, has shown how dangerous to society it is to vest too much power in the hands of the insensitive. Public outrage followed his sentencing of convicted rapist Stacey Rambold to 15 years, reduced to 31 days with another day off for time served. The Yellowstone County prosecutor had asked for a 20 year sentence, reduced to 10 years.
Rambold was a teacher at Billings Senior High School. He was 49 when he had a sexual relationship with Cherice Morales, then 14 years old. The incidents were discovered in April of 2008; Rambold was put on paid leave. Three months later Rambold resigned and lost his teacher's certificate. The school district had warned Rambold in 2004 to avoid touching or being alone with female students. The family of Morales settled a civil lawsuit against the district for $91,000.
Later Rambold faced three rape charges. Under Montana law, children younger than 16 cannot consent to sexual intercourse, which made Rambold's crime felony rape. During the legal proceedings, the rape victim took her own life on Feb. 6, 2010, days shy of her 17th birthday.
Tags: Auliea Hanlon, Billings Senior High School, Cherice Morales, Judge G. Todd Baugh, rape, Stacey Rambold, Yellowstone County
Posted in Commentary by G. Namie, Fairness & Social Justice Denied, The New America | No Archived Comments | Post A Comment () »