Posts Tagged 'labor'
Tuesday, April 15th, 2014
From our friends at Executive PayWatch …
In 2013 the CEO to average worker pay ($16.59) ratio was 331:1 and the CEO to minimum wage ($7.25) worker pay ratio was 774:1.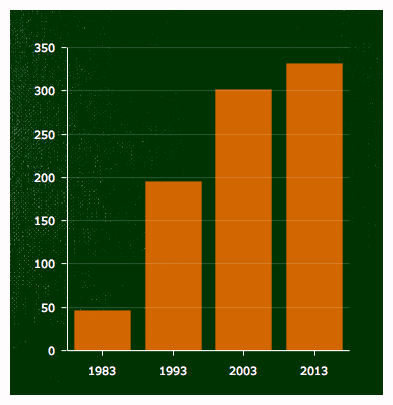 America is supposed to be the land of opportunity, a country where hard work and playing by the rules would provide working families a middle-class standard of living. But in recent decades, corporate CEOs have been taking a greater share of the economic pie while wages have stagnated and unemployment remains high.
High-paid CEOs of low-wage employers are fueling this growing economic inequality. In 2013, CEOs of the Standard & Poor's (S&P) 500 Index companies received, on average, $11.7 million in total compensation, according to the AFL-CIO's analysis of available data from 350 companies.
Today's ratio of CEO-to-worker pay is simply unconscionable. While CEO pay remains in the stratosphere, production and nonsupervisory workers took home only $35,239 on average in 2013, and a full-time worker making the federal minimum wage earned only $15,080.
Even as companies argue that they can't afford to raise wages, the nation's largest companies are earning higher profits per employee than they did five years ago. In 2013, the S&P 500 Index companies earned $41,249 in profits per employee, a 38% increase.
It doesn't have to be this way. Politicians should raise the minimum wage. Corporations should pay their employees a living wage. And workers should have a collective voice on the job to demand their fair share.
Scroll down on the page to see that a single hour of WalMart CEO pay is equivalent to 1,372 hours of minimum wage page pay! You can't make up stuff this outrageous.

Tags: AFL-CIO, CEO compensation, Executive Paywatch, labor, minimum wage, pay inequality
Posted in Employers Gone Wild: Doing Bad Things, Fairness & Social Justice Denied | No Archived Comments | Post A Comment () »
Sunday, March 13th, 2011
Abraham Lincoln said, "Labor is the superior of capital." It's a good way of putting people above economics and people who work for a living deserving more social status than speculators and schemers in financial services that exploit the world's resources and laborers for astronomical compensation. But in our contemporary world, danger to capitalism, by some, is worse than tragedies that afflict humans. Here's Larry Kudlow of CNBC expressing his gratitude that "The human toll here looks to be much worse than the economic toll and we can be grateful for that."
Need more proof that Wall St capitalism drives the soul right out of human beings?

Tags: Abraham Lincoln, capital, labor, Larry Kudlow
Posted in Fairness & Social Justice Denied | 3 Archived Comments | Post A Comment () »
Monday, September 13th, 2010
Just because you use the internet, it is easy to assume that everyone enjoys light duty (except for the risk repetitive strain injury) to earn a paycheck. Turns out that 8.5 million workers age 58 and older have physically demanding jobs (lifting & moving objects, standing for long periods, kneeling, crouching)  or difficult physical working conditions (exposure to abnormal temperatures, contaminants, uncomfortable noise, hazardous equipment).  The NY Times tells the story of Findlay Ohio worker Jack Hartley who slings heavy rubber in a tire plant. He figures he won't last until retirement age of 65 or 66, let alone a protracted delay until age 70 that Social Security opponents suggest. The Center for Economic and Policy Research released their report Hard Work? Patterns in Physically Demanding Labor Among Older Workers (August 2010).

Tags: CEPR, demanding work conditions, Hye Jin Rho, labor, older workers, physically demanding work
Posted in Fairness & Social Justice Denied | No Archived Comments | Post A Comment () »