Posts Tagged 'rage'
Thursday, January 30th, 2014
Ever since the media explosion in October 2013 following Miami Dolphins offensive lineman Jonathan Martin's decision to leave the team due to an abusive work environment, jock pundits struggled to understand his courageous decision. Martin, the target of racial and hateful mistreatment, was blamed. Further, jocks (and much of mainstream pro football-crazed America) described abusive locker room conduct as an indispensable part of the NFL job.
Jump forward to Sunday January 19, 2014. Seattle Seahawk safety Richard Sherman blocked the pass that would have put the SF 49ers in the Super Bowl. With the block and only seconds remaining in the game, Sherman cemented the win for his team, and the Seahawks advanced to the biggest game of the season. In the immediate aftermath, while running off the field, he gave a now infamous rant to Erin Andrews and the national TV audience.
All interviews thereafter with the sought-after Sherman were a disappointment if interviewers expected the rage to be repeated. He apologized for a personal attack on the 49er receiver he had bested. But he taught the nation lessons in how American racism resides barely under the surface.
For our purposes here, Sherman's most astute statement was to a CNN interviewer after the on-field rage. His explanation is critical to understanding how abuse can happen in a violent sport, "barbaric" in his own words. He distinguishes play on the field that is necessarily brutal to be successful from how players should conduct themselves off the field, in the locker room and when they re-enter civilian off-the=field life. I call it the Sherman Switch. Listen to his brief explanation. Mature players, currently all men, flip that switch. It is clearly "manly" to do so. He even eschews fighting.

Tags: anger, bullying, Jonathan Martin, Miami Dolphins, NFL, rage, Richard Sherman, Richie Incognito
Posted in NFL: Jonathan Martin, Tutorials About Bullying, WBI Education | No Archived Comments | Post A Comment () »
Wednesday, January 29th, 2014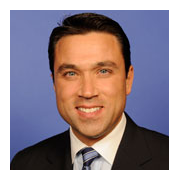 Last week, the FBI arrested Congressman Michael Grimm's (R-NY) fundraiser (and ex-girlfriend) Diana Durand on charges of illegally contributing more than $10,000 to Grimm's 2010 campaign through straw donors. And he's a known "tough guy," as an ex-Marine and FBI agent.
Last night he was interviewed by NY1-TV reporter Michael Scotto. After commenting about the State of the Union address, Scotto dared to start to ask Grimm about the above scandal, but didn't get the question out before Grimm declared it off limits.
Grimm walked out of camera range for seconds. Then he returned while the camera was still running to threaten Scotto. Here's the text of the exchange.
Grimm: "Let me be clear to you, you ever do that to me again I'll throw you off this f—–g balcony."

Scotto: "Why? I just wanted to ask you…"

[[cross talk]]

Grimm: "If you ever do that to me again…"

Scotto: "Why? Why? It's a valid question." [[cross talk]]

Grimm: "No, no, you're not man enough, you're not man enough. I'll break you in half. Like a boy."
When the twittersphere exploded with calling Seattle Seahawks Richard Sherman a thug after his post-game rant was televised, Sherman eloquently and accurately replied with the definition of thug that requires that criminality be a part.
Now comes Grimm whose threats of bodily harm might actually constitute a crime. To me, that justifies his branding as a thug.

Tags: bullying, FBI, Michael Scotto, NY1, rage, Rep Michael Grimm, threat, thug
Posted in Broadcasts: Video, TV, radio, webinars, Media About Bullying, Tutorials About Bullying, WBI Education | No Archived Comments | Post A Comment () »