Posts Tagged 'Richard Sherman'
Friday, January 31st, 2014
The Miami Dolphins bullying scandal mirrors in so many ways what happens to bullied targets in corporate and government jobs.
Follow the full NFL story in the Category list in the sidebar: NFL: Jonathan Martin
Now that the target, Jonathan Martin, has finally spoken, the bully ratchets up his defense.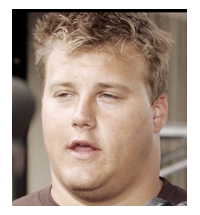 Richie Incognito, alleged bully (pictured on the left), who lost pay for only 2 football games and was paid to not play for the Dolphins or any other team for the remainder of the season, is going on offense.
Since most of his public behavior is indefensible — racial slurs in text messages and drunken rants caught on camera — his PR advisers are attacking Martin. Always blame/attack the victim. He claims Martin gave as good as he got. Remember bullies are believed; bullied targets are not believed.
The Big Lie: the relationship between Martin and Incognito was "friendship." Friends are equals. Friends care about each other. Friends respect one another. Friends don't abuse. Friends don't exploit.

Tags: abuse, bullying, Jonathan Martin, Miami Dolphins, NFL, Richard Sherman, Richie Incognito, Tony Dungy, violence
Posted in NFL: Jonathan Martin, Tutorials About Bullying, WBI Education | No Archived Comments | Post A Comment () »
Thursday, January 30th, 2014
Ever since the media explosion in October 2013 following Miami Dolphins offensive lineman Jonathan Martin's decision to leave the team due to an abusive work environment, jock pundits struggled to understand his courageous decision. Martin, the target of racial and hateful mistreatment, was blamed. Further, jocks (and much of mainstream pro football-crazed America) described abusive locker room conduct as an indispensable part of the NFL job.
Jump forward to Sunday January 19, 2014. Seattle Seahawk safety Richard Sherman blocked the pass that would have put the SF 49ers in the Super Bowl. With the block and only seconds remaining in the game, Sherman cemented the win for his team, and the Seahawks advanced to the biggest game of the season. In the immediate aftermath, while running off the field, he gave a now infamous rant to Erin Andrews and the national TV audience.
All interviews thereafter with the sought-after Sherman were a disappointment if interviewers expected the rage to be repeated. He apologized for a personal attack on the 49er receiver he had bested. But he taught the nation lessons in how American racism resides barely under the surface.
For our purposes here, Sherman's most astute statement was to a CNN interviewer after the on-field rage. His explanation is critical to understanding how abuse can happen in a violent sport, "barbaric" in his own words. He distinguishes play on the field that is necessarily brutal to be successful from how players should conduct themselves off the field, in the locker room and when they re-enter civilian off-the=field life. I call it the Sherman Switch. Listen to his brief explanation. Mature players, currently all men, flip that switch. It is clearly "manly" to do so. He even eschews fighting.

Tags: anger, bullying, Jonathan Martin, Miami Dolphins, NFL, rage, Richard Sherman, Richie Incognito
Posted in NFL: Jonathan Martin, Tutorials About Bullying, WBI Education | No Archived Comments | Post A Comment () »