Posts Tagged 'Richie Incognito'
Friday, February 20th, 2015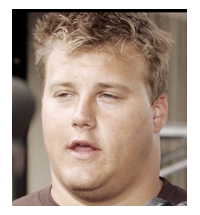 Richie Incognito, the most visible of the three perpetrators in the 2013-14 Miami Dolphins bullying scandal, was the only one to not play in the NFL during the 2014 season. He was probably considered a public relations liability. Even the violent NFL stayed away from the emotionally volatile veteran offensive lineman.
At the end of the season, Rex Ryan was fired as head coach of the NY Jets and hired by the Buffalo Bills. The bombastic boastful Ryan promised that he will "build a bully" that opponents will fear. Though Ryan is famously defense-minded, the Bills just signed the NFL's most visible "bully," Richie Incognito.
Read what Ted Wells, the NFL's investigator in the Dolphins scandal, had to say about Incognito.
Now if Ryan and the Bills want to build a "battering" team, they can always sign former Baltimore Raven Ray Rice. Heard he's still available.

Tags: bully, bully team, NFL, Rex Ryan, Richie Incognito, workplace bullying
Posted in NFL: Jonathan Martin, Print: News, Blogs, Magazines | No Archived Comments | Post A Comment () »
Wednesday, April 9th, 2014
The smoke has nearly cleared on the NFL Miami Dolphins bullying scandal. There were two phases of national attention. Phase 1 covered the time from Jonathan Martin's voluntary departure from the team on October 28, 2013, after game 4 of the season, until Feb. 14, 2014. Martin gave an abusive environment as his reason and did not speak until January in an interview with Tony Dungy. The plethora of stories featured the accused and suspended bully, Richie Incognito. Lots of sports commentators sided with Incognito against Martin. Incognito gave interviews, took a baseball bat to his sports car and was involuntarily hospitalized. He lost paychecks for two games and has not been hired by another team.
Phase 2 began with the release of the report of the independent investigation into Martin's allegations commissioned by the NFL and conducted by attorney Ted Wells. After Feb. 14, the world learned there were three principal perpetrators of abuse. Incognito was joined by John Jerry and Mike Pouncey in abusing Martin. Jerry and Pouncey and Martin are all African-American.
On March 11, 2014, Jonathan Martin was hired by the San Francisco 49ers. He rejoins his Stanford university coach, Jim Harbaugh. "It can be a very powerful opportunity and motivator for a player to say, 'It wasn't me, it was my situation,' " Harbaugh said. "Jonathan Martin is another player who will have a powerful opportunity." A recent description of the team culture Harbaugh crafts at the 49ers is:
"With the 49ers, just like at Stanford, Jim Harbaugh has made sure that nonsense is not possible. He has whipped up a singular focus: winning. So, I think this situation is perfect for Jonathan Martin."
Despite the report about Pouncey's conduct and his vehement discrediting of Martin as unwelcome, Miami Dolphins owner Stephen Ross declared Pouncey an "an outstanding young man," an "excellent football player," and expects him to be a team leader in 2014. His place in the Dolphins' hierarchy is no longer in question. The team is expected to exercise Pouncey's fifth-year option for 2015.
The other offensive lineman in the trio of harassers, John Jerry, identified by Wells as the first to taunt Martin in Miami, was hired by the New York Giants. Head Coach Tom Coughlin said "Calls were made to the league office. There is no suspension in the air or anything of that nature. Whatever part he played in it, there was remorse, sincere remorse."
The NFL Commissioner, Roger Goodell, reserved the right to suspend Pouncey or Jerry or both. Goodell made is sound like his decision to suspend or not depends on medical evaluations yet to be made.
###
Follow the full NFL story from the start in the Category list in the sidebar: NFL: Jonathan Martin Read the NFL investigation report.

Tags: John Jerry, Jonathan Martin, Miami Dolphins, Mike Pouncey, NFL, offensive linemen, Richie Incognito, Stephen Ross, Ted Wells, workplace bullying
Posted in Employers Gone Wild: Doing Bad Things, NFL: Jonathan Martin | No Archived Comments | Post A Comment () »
Tuesday, March 4th, 2014
WBI: The tale gets curiouser and curiouser …
Police in Arizona send Richie Incognito to mental-health facility
By Andrew Abramson, Palm Beach (FL) Post, Feb. 28, 2014
Dolphins guard Richie Incognito is receiving treatment at a psychiatric-care unit in Arizona after reportedly admitting to police that he damaged his Ferrari with a baseball bat in a fit of rage.
Incognito was hospitalized involuntarily late Thursday after Scottsdale police filed a petition to have him admitted, according to TMZ, which quoted a source.
Incognito apparently did not fight the order. NFL Media reported that he accepted the care because of the stress of the NFL investigation of his alleged bullying.
The NFL hired attorney Ted Wells to investigate claims of harassment in Miami's locker room. The report, issued two weeks ago, found that Incognito led the bullying of offensive tackle Jonathan Martin, several other players and an assistant trainer.

Tags: bully, Jonathan Martin, locker room bullying, Miami Dolphins, NFL, Richie Incognito, workplace bullying
Posted in Employers Gone Wild: Doing Bad Things, NFL: Jonathan Martin | No Archived Comments | Post A Comment () »
Monday, March 3rd, 2014
From the Editorial Board of the New York Times, March 1, 2014
Last year's National Football League season was tainted by on-field racial slurs and the bullying of a Miami Dolphins player. Of course, professional football players operate in an emotional, intensely competitive and physically punishing environment. It is obviously not your normal workplace. But, as employees, there is no reason they should be immune from modern standards of workplace conduct.
Professional football seems to know it has a problem. Over the weekend the Fritz Pollard Alliance, which monitors diversity in the N.F.L., recommended strict consequences for players who use discriminatory language on the field, including slurs against African-Americans: The first offense would result in a 15-yard penalty; the second, in ejection.
The chairman of the alliance, John Wooten, said he expected the N.F.L. to adopt the rule in March. Although referees can already cite players for unsportsmanlike conduct, the creation of a specific infraction sends a clear message that something that may once have been overlooked is now unacceptable.
The league's official report in the Dolphins bullying case, released last month, sends a similar message. It found that three players had "engaged in a pattern of harassment" against Jonathan Martin, who quit the team in desperation and sought psychiatric treatment. The investigators said it was "urgent that a tolerant atmosphere exist throughout the league." That is especially relevant in light of the recent announcement by Michael Sam, an N.F.L. prospect, that he is gay and will enter the draft. The Dolphins have since fired their offensive line coach and head athletics trainer, both implicated in the report.
Creating that "tolerant atmosphere," though, will require not just firings or other punishment but a shift in society's expectations for athletes. Even the authors of the report made allowances, explicitly accepting that "the communications of young, brash, highly competitive football players often are vulgar and aggressive." They added: "We did not approach this assignment expecting to discover behavior that society might anticipate in, say, an accounting firm or a law office."
It was not so long ago that accounting firms and law offices excused sexual harassment as boys-will-be-boys high jinks. But in recent years, most workplaces have tried hard to move beyond the vulgarity and aggressiveness of the "Mad Men" days, and certainly beyond racial animosities. Locker rooms should do the same.
###
Follow the full NFL story in the Category list in the sidebar: NFL: Jonathan Martin

Tags: Jonathan Martin, Miami Dolphins bullying scandal, NFL, Richie Incognito
Posted in Employers Gone Wild: Doing Bad Things, NFL: Jonathan Martin | No Archived Comments | Post A Comment () »
Wednesday, February 26th, 2014

The report by Ted Wells, the investigator in the NFL bullying scandal, introduced to the public for the first time two bully accomplices of Richie Incognito — Mike Pouncey and John Jerry. With Pouncey and Jerry, the harassment became same-race bullying, neither is white.
The New York Times did a long article profiling the two. Inside the article are statements of denial by friends of Pouncey and Jerry.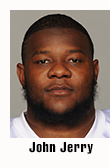 An unnamed friend commenting on the reactions of the two
they were upset at how the report characterized what they saw as harmless banter among friends and teammates. Neither had a sense that Martin was feeling bullied
Note how the bullies' version of the target's right to feel what he felt is given credibility.
A college coach saying
That's part of the culture of playing football.
A former teammate saying
Pouncey was not the type to harass teammates.
The article ends with Pouncey's "father figure" saying:
He'll be back to playing football. That's what he needs, and that's what he'll do.
Yes. Let's just move on … so we can forget! Wrong! Lessons must be learned and changes made. If not, this is another example of bully apologists at work to restore the offenders' image.
Read the entire article for yourself. Two Dolphins' Path to a Bullying Scandal by Steve Eder and Ben Shpigel, New York Times, Feb. 24, 2014
###
Follow the full NFL story in the Category list in the sidebar: NFL: Jonathan Martin

Tags: football culture, John Jerry, Jonathan Martin, locker room bullying, Miami Dolphins, Mike Pouncey, NFL, Richie Incognito, workplace bullying
Posted in Employers Gone Wild: Doing Bad Things, NFL: Jonathan Martin | No Archived Comments | Post A Comment () »
Tuesday, February 18th, 2014
By Jeff Pearlman, CNN, Feb. 18, 2014
An excerpt …
… as the world — in and out of sporting — chatters over the 144-page report commissioned by the NFL to explore allegations of bullying within the Miami Dolphins, I can't help but sigh, shrug and accept the reality that — even with Richie Incognito's warranted public flogging, even with Michael Sam's announcement of his homosexuality, even with continued societal enlightenment — little will change.
As anyone who has spent time covering athletics will tell you, life in a male professional clubhouse is often akin to the worst fraternity on campus — minus the rules, regulations and governing bodies. There is a caste system, but it has little to do with the most intelligent and mature rising to the top. Here, the skinny backup quarterback who attended, say, Harvard or Northwestern gains no points for his pedigree. The strong debater or the Tolstoy fan isn't considered a guide or guru.
No, this is the heartland of Richie Incognitos — large, loud, oafish dunderheads who would be branded bullies elsewhere but are here leaders. As the NFL report detailed, Incognito and Co. appeared to take a sadistic pleasure in torturing Jonathan Martin, a teammate considered to be weak.

Tags: Jonathan Martin, locker room bullying, NFL, Richie Incognito, workplace bullying
Posted in Guest Articles, NFL: Jonathan Martin | No Archived Comments | Post A Comment () »
Friday, February 14th, 2014
On Nov. 6, 2013, the National Football League hired Ted Wells and the law firm Paul, Weiss, Rifkind, Wharton & Garrison LLP to conduct an independent investigation into issues of workplace conduct at the Miami Dolphins after the departure of Jonathan Martin from the team last October.
… even the largest, strongest and fleetest person may be driven to despair by bullying, taunting and constant insults

From the Conclusion, NFL Report, Feb. 14, 2014
The long-awaited report exonerates Jonathan Martin, the player targeted for abuse by a trio of fellow players.
Many of the key report conclusions illustrate how this NFL story is one of workplace bullying: (italicized comments by WBI)
• The mistreatment of Martin is consistent with a case of Workplace Bullying
The legal team recognized that bullying is abusive conduct and that Martin was the abused party.
• Martin did not fabricate his allegations of harassment
As is true with bullied targets, they are not the liars; it is most often the abusers, the bullies, who lie.
• Repeated acts of harassment contributed to Martin's departure
Bullying involves repeated acts
• Incognito knew that the harassment affected Martin
Perpetrators are aware that they harm others. Some derive pleasure from it.
• Martin was subjected to persistent harassing language
Persistence, again, repeated acts
• The harassment was humiliating and contributed to his mental health issues
The investigators made the causal link. Humiliation causes mental distress.
• The bullying trio harassed other Dolphins personnel
Cruelty spreads like contagion when unchecked
• It is unclear the extent to which the abuse resulted from racial animus
Illegal harassment/discrimination can be part of bullying, but bullying often is not based on race or gender.
• Culture of the Dolphins offensive line does not excuse the mistreatment
Just because it's the NFL doesn't mean bullying is acceptable.
• Coach Philbin and the Front Office did not know about the harassment
Complaints are often kept at the lowest level. Executives are shielded by lower-level managers.
This is a remarkable report. Read it in its entirety for yourself.
Follow the full NFL story in the Category list in the sidebar: NFL: Jonathan Martin

Tags: abusive conduct, bullying, Jonathan Martin, locker room culture, NFL, Richie Incognito, workplace bullying
Posted in Employers Gone Wild: Doing Bad Things, NFL: Jonathan Martin | 3 Archived Comments | Post A Comment () »
Friday, January 31st, 2014
The Miami Dolphins bullying scandal mirrors in so many ways what happens to bullied targets in corporate and government jobs.
Follow the full NFL story in the Category list in the sidebar: NFL: Jonathan Martin
Now that the target, Jonathan Martin, has finally spoken, the bully ratchets up his defense.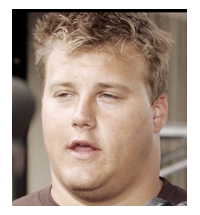 Richie Incognito, alleged bully (pictured on the left), who lost pay for only 2 football games and was paid to not play for the Dolphins or any other team for the remainder of the season, is going on offense.
Since most of his public behavior is indefensible — racial slurs in text messages and drunken rants caught on camera — his PR advisers are attacking Martin. Always blame/attack the victim. He claims Martin gave as good as he got. Remember bullies are believed; bullied targets are not believed.
The Big Lie: the relationship between Martin and Incognito was "friendship." Friends are equals. Friends care about each other. Friends respect one another. Friends don't abuse. Friends don't exploit.

Tags: abuse, bullying, Jonathan Martin, Miami Dolphins, NFL, Richard Sherman, Richie Incognito, Tony Dungy, violence
Posted in NFL: Jonathan Martin, Tutorials About Bullying, WBI Education | No Archived Comments | Post A Comment () »
Thursday, January 30th, 2014
Ever since the media explosion in October 2013 following Miami Dolphins offensive lineman Jonathan Martin's decision to leave the team due to an abusive work environment, jock pundits struggled to understand his courageous decision. Martin, the target of racial and hateful mistreatment, was blamed. Further, jocks (and much of mainstream pro football-crazed America) described abusive locker room conduct as an indispensable part of the NFL job.
Jump forward to Sunday January 19, 2014. Seattle Seahawk safety Richard Sherman blocked the pass that would have put the SF 49ers in the Super Bowl. With the block and only seconds remaining in the game, Sherman cemented the win for his team, and the Seahawks advanced to the biggest game of the season. In the immediate aftermath, while running off the field, he gave a now infamous rant to Erin Andrews and the national TV audience.
All interviews thereafter with the sought-after Sherman were a disappointment if interviewers expected the rage to be repeated. He apologized for a personal attack on the 49er receiver he had bested. But he taught the nation lessons in how American racism resides barely under the surface.
For our purposes here, Sherman's most astute statement was to a CNN interviewer after the on-field rage. His explanation is critical to understanding how abuse can happen in a violent sport, "barbaric" in his own words. He distinguishes play on the field that is necessarily brutal to be successful from how players should conduct themselves off the field, in the locker room and when they re-enter civilian off-the=field life. I call it the Sherman Switch. Listen to his brief explanation. Mature players, currently all men, flip that switch. It is clearly "manly" to do so. He even eschews fighting.

Tags: anger, bullying, Jonathan Martin, Miami Dolphins, NFL, rage, Richard Sherman, Richie Incognito
Posted in NFL: Jonathan Martin, Tutorials About Bullying, WBI Education | No Archived Comments | Post A Comment () »
Monday, January 6th, 2014
Bullying, Bigotry and a Bill to Prevent Picking on All Personnel
by Frank Kalman, Workforce, Jan. 5, 2014
Unless bullying involves discrimination, it's mostly legal to be a jerk at work. Some are trying to change that.
Culture is a powerful force, especially in the workplace.
In the right setting, high-stress, high-profile workplaces such as hospitals, law enforcement offices and professional sports teams can promote a culture of camaraderie and teamwork while producing positive results. However, big egos also can quickly reign supreme, leaving an environment ripe for intimidation and bullying. With no laws specifically preventing workplace bullying — unless the conduct involves discrimination — it's legal to be a jerk at work, experts say.
Workplace culture likely played a role in a recent high-profile bullying case that became national news with the National Football League's Miami Dolphins. In midseason, offensive lineman Jonathan Martin unexpectedly left the Dolphins saying he was being harassed by teammates, including fellow lineman Richie Incognito.

Tags: anti-bullying legislation, David Yamada, Healthy Workplace Bill, Jonathan Martin, NFL, Richie Incognito, workplace bullying
Posted in Healthy Workplace Bill (U.S. campaign), Media About Bullying, NFL: Jonathan Martin, Print: News, Blogs, Magazines, WBI in the News, Workplace Bullying Laws | 1 Archived Comment | Post A Comment () »