Posts Tagged 'The Bully At Work'
Saturday, October 18th, 2014
On Monday Oct. 20 Noon to 3 pm.
Nevada State Coordinator Kassina McClary leads a rally
in front of Las Vegas City Hall
495 S. Main St., Las Vegas
Join us for this local celebration of Freedom from Workplace Bullies Week.
The event will include testimony by bullied individuals and education about the WBI anti-bullying Healthy Workplace Bill to be introduced in 2015 in the Nevada State Legislature.
Also attending and speaking will be Drs. Ruth and Gary Namie, founders of the Workplace Bullying Institute and leaders of the U.S. Workplace Bullying movement and campaign to enact state laws in the U.S. Come meet them in person. They are scheduled for 1:30 pm.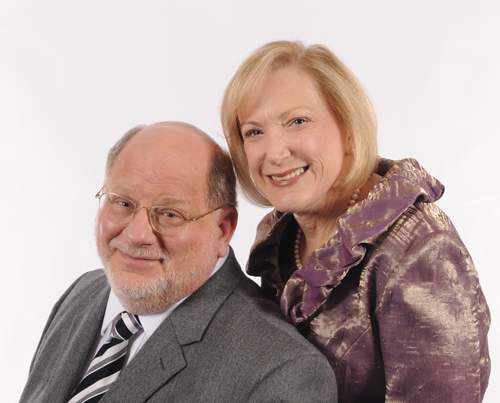 The Namies are authors of The Bully At Work (the book for bullied individuals) and The Bully-Free Workplace (the book for employers). Visit the extensive WBI YouTube channel for hundreds of bullying-related videos.

Tags: Freedom from bullies at work week, Gary Namie, Las Vegas, Ruth Namie, The Bully At Work, The Bully-Free Workplace
Posted in Events & Appearances, Freedom Week, WBI Education | No Archived Comments | Post A Comment () »
Wednesday, July 23rd, 2014
Dear Kalola,

I began a job a few months ago as a bookkeeper for a medium size company. There are 8 bookkeepers in the company. There is one bookkeeper that is terrorizing everyone and the owner of the company is doing nothing about it. She screams, swears, throws things and decides what part of her job she is going to do. The best I can figure is the owner is afraid of her because he hasn't fired her. Instead he takes her work and makes other people do it. If you approach her on a bad day to give her work that belongs to her, she will throw it at you and tell you she isn't doing it. Then she will sit there sing real loud or start laughing like something you would see in a horror film. She is doing it on purpose. She has told me the owner isn't going to fire her so she will do whatever she wants. I have seen her make another employee cry and I know people have quit because they can't deal with her.

My concern is a safety issue, what if one day she really does flip out? what if someone gets serious hurt. Who is going to be held responsible? I don't have patience for bullies and I can't believe in the year 2014, we do not have laws to protect us from such treatment. I really hope pressure can be put on our elective officials to get things moving.

I really enjoy the work I do but I refuse to allow someone to treat me like garbage or throw things at me. Not sure what will happen when she thinks she can treat me like she does everyone else.

Linda
(more…)

Tags: Gary Namie, Let's Talk with Kalola, Ruth Namie, screaming mimi, The Bully At Work, workplace bullying, Workplace Bullying Institute
Posted in Let's Talk with Kalola | No Archived Comments | Post A Comment () »
Tuesday, October 9th, 2012
UPDATE BELOW – Oct 11
Abusing children is illegal and a criminal offense. No one apologizes for adults who sexually assault and rape children. On that we are a zero tolerance society. Jerry Sandusky was sentenced to the prison for enough years to ensure he will die there. Even at sentencing, he showed no remorse and never apologized. The adults who came forward to tell stories of their abuse by him as minors were brave.
Sandusky called his victims greedy future plaintiffs in civil lawsuits seeking money. Some victims will certainly sue Penn State University (PSU) for condoning their abuse. The institution ultimately bears responsibility for on-campus crimes.
PSU administrators showed indifference to reports of abuse that Sandusky committed on campus. He was the golden child coach of 30 years who could do no wrong in their eyes. Sandusky had sponsors in powerful positions, not the least of whom was close friend head coach Joe Paterno. Paterno's posthumous reputation is forever tarnished by his failure to hold his longtime ally to account for unforgivable acts against minors.

Tags: Bobby Knight, Jerry Sandusky, PSU, The Bully At Work
Posted in Commentary by G. Namie, Employers Gone Wild: Doing Bad Things, The New America, Tutorials About Bullying, WBI Education | 14 Archived Comments | Post A Comment () »
Tuesday, February 21st, 2012
Barbara Mannino
Fox Business News
Feb 17, 2012
Adults who thought their days of dealing with bullies were left behind on the schoolyard better think again.
A 2011 CareerBuilder study shows that 27% of U.S. workers have felt bullied in the workplace with the majority not confronting or reporting the bully.
Workplace bullying is defined as repeated mistreatment of an individual employee by a person or group that takes the form of verbal abuse, behavior that is humiliating, threatening, intimidating or sabotages the targeted person's work, according to the Workplace Bullying Institute (WBI).

Tags: David Yamada, Gary Namie, Healthy Workplace Bill, The Bully At Work, WBI, workplace bullying
Posted in WBI in the News | 13 Archived Comments | Post A Comment () »
Wednesday, June 29th, 2011
Purified by Fire: Personal Growth after being targeted by Workplace Bullying and/or Academic Mobbing.
June 18, 2011 by "Avril Arizona"
The dry grass of a drought-stricken area. The thunderstorm with strikes of lightning. The dry forest explodes into a fiery inferno! All in its path will be consumed in the flames… Then after the fire, the charred remains of grass and vegetation…comes one little green vine with a little semi-budded flower. The new growth…The seeds of a new beginning! THE PHOENIX IS REBORN!
(more…)

Tags: avril arizona, The Bully At Work, workplace bullying
Posted in Fairness & Social Justice Denied | 18 Archived Comments | Post A Comment () »
Monday, August 17th, 2009
by Dawn House, August 17, 2009

Gary Namie, author of The Bully at Work: What You Can Do to Stop the Hurt and Reclaim Your Dignity on the Job, calls bullying one the business world's dirtiest secrets.

Tags: Salt Lake Tribune, The Bully At Work
Posted in WBI in the News | No Archived Comments | Post A Comment () »
Wednesday, June 10th, 2009
We have two ways to avoid stumbling into one bullying workplace after another.

Tags: advice, The Bully At Work
Posted in Tutorials About Bullying | 1 Archived Comment | Post A Comment () »
Monday, May 18th, 2009
The Bully At Work, 2nd edition
What you can do to stop the hurt and reclaim your dignity on the job
by Gary Namie, PhD & Ruth Namie, PhD
Completely rewritten
Order from this page for discount
Enjoy
If the prior edition of this book helped you when you were bullied at work, please write a comment below. Thanks,
GN & RN

Tags: advice, book, The Bully At Work, WBI-LC, work trauma
Posted in Fairness & Social Justice Denied, Hear Ye! Hear Ye! 2, Tutorials About Bullying | 4 Archived Comments | Post A Comment () »
Friday, April 17th, 2009
Why Team Members Won't or Can't Help
Abilene Paradox
Jerry Harvey honored his Texas roots when he named this phenomenon. The group dynamic is perhaps the most relevant to understanding why bullies can be witnessed by so many people and still get away with it.

Tags: abilene paradox, coworkers, Harvey, The Bully At Work
Posted in Bullying-Related Research, Tutorials About Bullying | 5 Archived Comments | Post A Comment () »