Posts Tagged 'Tony Dungy'
Friday, January 31st, 2014
The Miami Dolphins bullying scandal mirrors in so many ways what happens to bullied targets in corporate and government jobs.
Follow the full NFL story in the Category list in the sidebar: NFL: Jonathan Martin
Now that the target, Jonathan Martin, has finally spoken, the bully ratchets up his defense.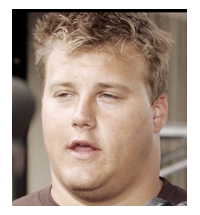 Richie Incognito, alleged bully (pictured on the left), who lost pay for only 2 football games and was paid to not play for the Dolphins or any other team for the remainder of the season, is going on offense.
Since most of his public behavior is indefensible — racial slurs in text messages and drunken rants caught on camera — his PR advisers are attacking Martin. Always blame/attack the victim. He claims Martin gave as good as he got. Remember bullies are believed; bullied targets are not believed.
The Big Lie: the relationship between Martin and Incognito was "friendship." Friends are equals. Friends care about each other. Friends respect one another. Friends don't abuse. Friends don't exploit.

Tags: abuse, bullying, Jonathan Martin, Miami Dolphins, NFL, Richard Sherman, Richie Incognito, Tony Dungy, violence
Posted in NFL: Jonathan Martin, Tutorials About Bullying, WBI Education | No Archived Comments | Post A Comment () »
Thursday, January 30th, 2014
Jonathan Martin, Miami Dolphins offensive lineman, left the team in October, 2013. His voluntary decision to leave an "abusive environment" caused a firestorm of controversy in the sports world. On January 29, 2014, Martin spoke publicly for the first time about his ordeal with former NFL coach, now NBC sports broadcaster Tony Dungy.
The short 3:43 min. version of the interview

The full 25 min. interview
Listen for his distinction between cruelty required on the field and character off the field. Exactly what Richard Sherman described as his "switch."
Follow the full NFL story in the Category list in the sidebar: NFL: Jonathan Martin

Tags: abuse, bullying, Jonathan Martin, Miami Dolphins, NFL, target, Tony Dungy
Posted in Broadcasts: Video, TV, radio, webinars, Employers Gone Wild: Doing Bad Things, Media About Bullying, NFL: Jonathan Martin, Target Tale, WBI Education | No Archived Comments | Post A Comment () »