Posts Tagged 'training'
Wednesday, November 20th, 2013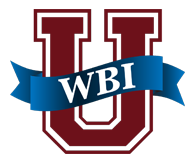 Since 2008, 120 professionals have graduated from the 3-day Workplace Bullying University®, the only comprehensive training for professionals in North America, created and delivered by the founders of the U.S. movement — Drs. Gary and Ruth Namie. Small groups. Research-driven. Target-centric. Graduate-level seminar.
In early 2014, we are happy to provide a session in Texas. The dates and locations are:
January 17-18-19 in Houston, Texas
February 7-8-9 in Bellingham, Washington

Also, we offer significant tuition discounts for timely registrations.
$500 off for Jan. Houston University if deposit paid by Nov. 22
$500 off for Feb. Bellingham University if deposit paid by Dec. 13
$300 off for Jan. Houston University if deposit paid by Dec. 20
$300 off for Feb. Bellingham University if deposit paid by Jan. 10
Professionals who attend University:
• Nurses
• Counselors
• Teachers
• Professors
• Attorneys
• Trainers
• Consultants
• Union Representatives
• Psychotherapists
• HR Professionals
• Entrepreneurs launching new careers
Reviews …
"Definitely the most value-added program to organizational development I have attended in my 30-plus years in the business."
"This is the best training I have attended in my 22 years of being a union advocate."
"What a gift of the years of knowledge and experience you gave us and wrapped in a fun envelope that made it easy to understand."
"I can't say enough about the level of expertise that Gary and Ruth possess. They are on top of the latest legal, organizational, and psychological information."
Join us. Visit the Workplace Bullying University website for details.
Tags: Gary Namie, Ruth Namie, training, workplace bullying, Workplace Bullying University
Posted in WBI Education, Workplace Bullying University | No Archived Comments | Post A Comment () »
Tuesday, November 12th, 2013
Our human ancestors, the Neanderthals, last walked the earth 28,000 years ago. (Sorry, creationists.) To be a "neanderthal" means to lag behind modern practices, to cling onto outdated ways. (Sorry, neanderthals who were more sophisticated than the namesake.)
It's getting harder to find apologists among the sports cognoscenti at ESPN to defend the Miami Dolphins designated bully Richie Incognito. The Miami Dolphins post-game panel after Monday Night Football on Nov. 11 stated unanimously that the locker room culture in every team would have to change just as surely as approaches to concussions have changed. They spoke of "neanderthals" in the locker room growing extinct. That the league has to evolve because other workplaces don't behave abusively. (Oops. Yes they do. That's the message about workplace bullying.)
We at WBI concur heartily that the NFL must evolve. How strong will be the blowback against such humanizing proposals? NFL Coach Pete Carroll spoke of preserving rituals (such as rookies carrying helmets off the field) but not hazing. Can the NFL remain as attractive to American fans without the ancillary abuse that has little to do with the game itself? Is the game so violent that it makes it difficult, if not impossible, for fired-up players to not engage in some form of abuse after the play, in the locker room, in bars after games, or at home? Are NFL players as conditioned to be violent as military veterans who have difficulty leaving a war zone to return to civilian life?
Let's watch and hope for the evolution out of neanderthalism. Then, the NFL will be a safe place for players like Jonathan Martin who eschew off-field violence.
An evolution will require acquiring skills, both for managers in sports and in the non-sports workplace.
Tags: Gary Namie, Jonathan Martin, manager training, neanderthal, NFL, training, workplace bullying
Posted in Commentary by G. Namie, NFL: Jonathan Martin, The New America, Tutorials About Bullying, WBI Education | No Archived Comments | Post A Comment () »
Thursday, October 10th, 2013
The Drs. Namie, aside from the non-profit Workplace Bullying Institute and the legislative Healthy Workplace Bill campaign, work with companies through the Work Doctor consulting firm.
Without laws to compel the prevention and correction of workplace bullying, organizations striving to ensure an abuse-free work environment are few and far between. The companies that do look for solutions are ahead of the curve.
That said, it is important that companies find the correct solutions. Training that centers on role-playing exercises do more harm than good.
We stumbled upon an example of the wrong way to train (keeping the source anonymous). Look at the following role-play exercises and see if you can can pinpoint the problem.
Role Play #1

Joe is a nurse who has worked at the facility for 15 years. Recently he and his wife of 30 years have separated and are filing for divorce. On every shift Joe sees his co-workers whispering behind his back. Rumors have started circulating about the circumstances surrounding the separation.

Role-play this situation and how Joe should act in these types of situations.
(more…)
Tags: myths, policy, role-play, training, Work Doctor, workplace bullying
Posted in WBI Education | 2 Archived Comments | Post A Comment () »
Monday, September 16th, 2013
Self-guided program on DVD for employers of all sizes leads to the creation of a comprehensive, defensible policy to prevent and correct workplace bullying from the recognized originator of the workplace bullying consulting field in North America.
Recognition of workplace bullying is at an all time high and employers are beginning to addressing. Workplace Bullying Institute research shows that only 5.5% of U.S. employers are adequately dealing with the problem in their organizations. In a 2013 survey of business executives, 68% indicated it was a serious problem. Many employers don't know where to start. 
Since launching the U.S. anti-workplace bullying movement in 1997, Dr. Gary Namie has worked with organizations to create policies and procedures. For the first time, and only from WBI, companies of all sizes can now apply the same writing method normally facilitated by Dr. Namie in person.

"We wanted to remove all barriers for all employers to stopping bullying," according to Dr. Namie, "Employees are clamoring for protection and this is our plan to accelerate the changes businesses must make to stem the losses."
The cost is $299 so that small businesses can protect themselves against the losses incurred by a workplace bully.
The DVD is best used by an assembled team of workers called the Policy Writing Group or the appropriate authority in small firms. Instructions are provided that allow the group to create the most comprehensive set of policy provisions, informal solutions, and formal enforcement procedures. Law professor David C. Yamada discusses legal and liability issues associated with policy creation. Only those who work at your organization understand the idiosyncrasies of their unique workplace culture. This DVD results in a policy specific to your organization with all of the accompanying ethical and logistical questions answered.
For product information visit The Work Doctor® Website

Tags: David Yamada, Gary Namie, policy, procedures, solution, training, Work Doctor, workplace bullying, workplace bullying policy
Posted in Good News, Hear Ye! Hear Ye! 2, Products & Services | No Archived Comments | Post A Comment () »
Wednesday, June 19th, 2013
Since 2008, Drs. Gary and Ruth Namie have offered the only training for professionals in the U.S. about all aspects of Workplace Bullying — the Workplace Bullying University®. Participants range from counselors, higher education professionals, attorneys, physicians, nurses, HR, independent trainers, and corporate OD practitioners to individuals starting new careers eager to specialize in the topic. The intensive sessions focus on the research foundation for the emergent field. University is akin to a graduate-level seminar. Though the schooling is tough and take-home materials voluminous, the interactions and in-depth discussions are the most memorable part of the experience. Sessions are held in Bellingham, Washington, home of WBI.
Only a few seats remain for the Aug 2-3-4 (1 seat) and Aug 16-17-18 (2 seats) sessions. Call to register 360-656-6630 or visit the University website.
As a May University graduate described our program:
Definitely the most value-added program to organizational development I have attended in my 30-plus years in the business.
Tags: professional development, training, Workplace Bullying University
Posted in WBI Education | No Archived Comments | Post A Comment () »
Wednesday, April 18th, 2012
Since 2008, WBI founders have periodically offered intensive, interactive, small-group training for mental health counselors, human resources professionals, attorneys, trainers and consultants. All have sought to either establish a new practice or expand an existing one to include a specialization in workplace bullying. It is a 3-day training called Workplace Bullying University. Sessions are held in Bellingham, Washington.
The next University is June 15-17 for general professional audiences.
Tags: attorneys, counselors, HR, training, WBI, Workplace Bullying University
Posted in Events & Appearances, Fairness & Social Justice Denied, Unions | No Archived Comments | Post A Comment () »
Tuesday, July 7th, 2009
Employers actually wishing to stop workplace bullying within their organizations can turn to the Work Doctor and its Blueprint program to prevent bullying. In addition, meeting planners scheduling professional speakers for their group can request a Dr. Gary Namie presentation.
Visit the revised Work Doctor website.
Tags: Blueprint, consulting, Gary Namie, Ruth Namie, speeches, training, Work Doctor
Posted in Hear Ye! Hear Ye! 2 | No Archived Comments | Post A Comment () »