Posts Tagged 'West Virginia'
Friday, October 23rd, 2015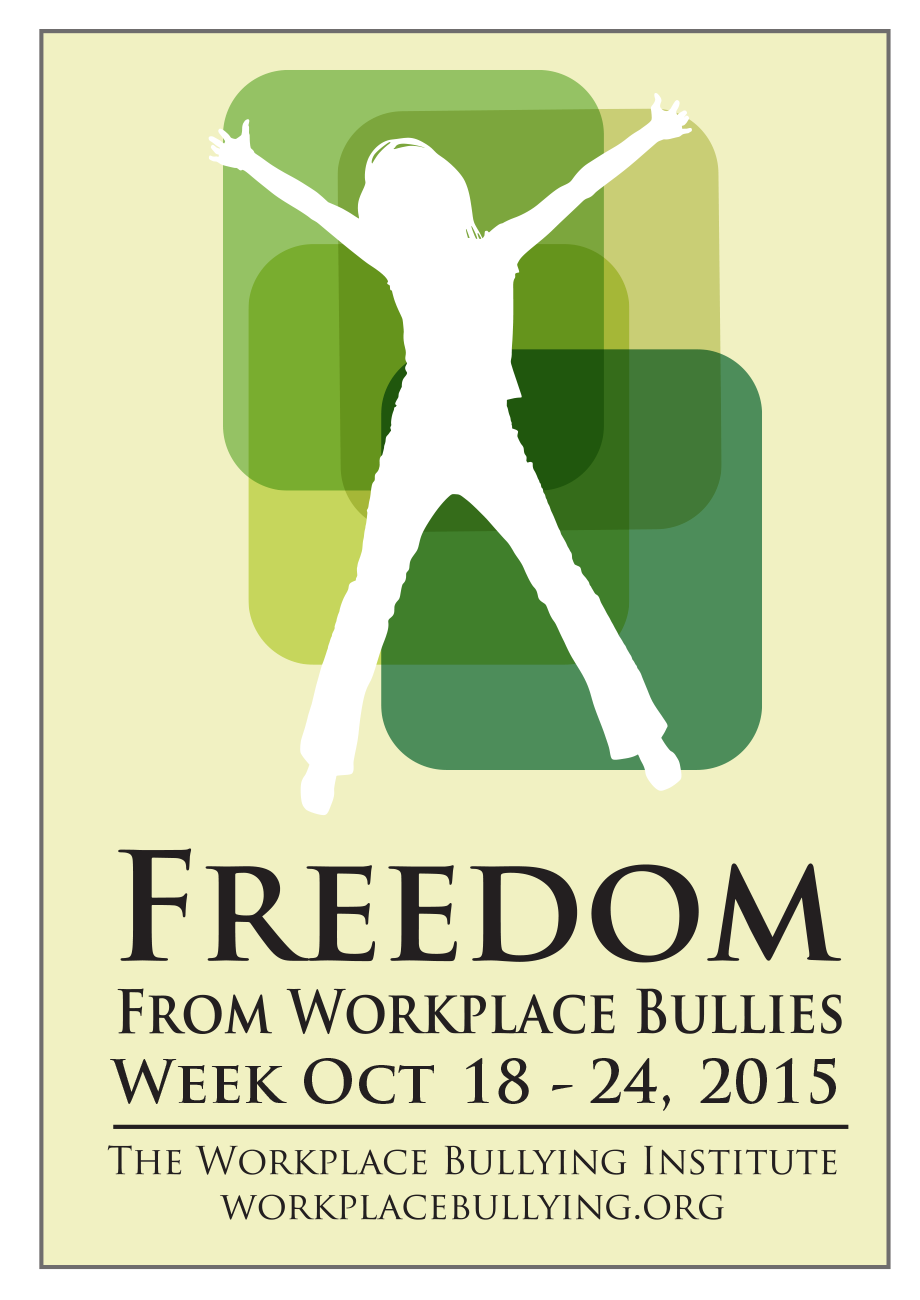 The Workplace Bullying Institute thanks the following West Virginia cities for acknowledging Freedom from Workplace Bullies Week and the necessity of caring for those subjected to abusive conduct at work.
It's a call to action for employers in those cities and the entire state.
Anmoore
Charleston
Elkins
St. Albans
Star City
Welch.
Click to view the Proclamations.
West Virginia has a history of introducing the WBI anti-bullying Healthy Workplace Bill. It has yet to be enacted into law.
The time has come. 2016 provides the state lawmakers a chance to show who they represent.

Tags: abusive conduct, Freedom from workplace bullies week, Healthy Workplace Bill, WBI, West Virginia, workplace bullying, Workplace Bullying Institute
Posted in Freedom Week, Healthy Workplace Bill (U.S. campaign), WBI Education | No Archived Comments | Post A Comment () »
Wednesday, October 15th, 2014
Robert Greer delivers proclamation to WV Healthy Workplace Advocate Pam Schade at Bridgeport, WV City Council meeting. The event was captured by WBOY-TV, Clarksburg, WV.
West Virginia has been active with Healthy Workplace Bill legislation. New legislation will be introduced for the 2015-16 session.
Celebrate WBI's Freedom from Workplace Bullies Week October 19-25, 2014

Tags: Bridgeport, Freedom from workplace bullies week, Pam Schrade, Robert Greer, West Virginia, Workplace Bullying Institute
Posted in Freedom Week, Healthy Workplace Bill (U.S. campaign), WBI Education, WBI in the News | 1 Archived Comment | Post A Comment () »
Wednesday, July 9th, 2014
In this space we regularly call for greater employer accountability and the enactment of laws that make that accountability more likely than is currently done voluntarily. Our domain is the non-physical safety threat. U.S. workers are supposedly to be made safe from threats to their physical safety.
OSHA, a "regulatory" agency responsible for Occupational Safety and Health in the U.S. seems to have trouble accomplishing its mission. "OSHA's mission is to assure safe and healthful workplaces by setting and enforcing standards and by providing training, outreach, education and assistance." Wondering if by assistance, OSHA means delivering "waivers" to destructive employers who poison and take lives.
For example, the following two stories of injustice based on token punishment will curdle your blood.
Story 1.
A CSC Sugar plant in Fairless Hills, PA provides sugar for Snapple and Ben & Jerry's Ice Cream. The plant is staffed and managed entirely by temp workers. According to ProPublica statistics, temporary workers are most at risk for safety hazards at worksites in states where data exist.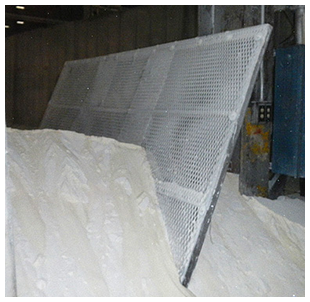 In February 2013, Peruvian New Jersey resident Janio Salinas was unclogging the machine from below. He was buried alive and asphyxiated. Coworkers found him after they returned from lunch. The onsite temp manager had complained about this potential hazard to a higher level manager until a safety platform was installed. However, the big boss instructed the temp manager to remove that platform because it had slowed the flow of sugar, had slowed down "production." That big boss lied about his order to investigators, claiming ignorance about the platform (picture on the left). His costly decision was made 13 days before Salinas was buried. Turns out the only cost was Salinas' life.
Next came the OSHA investigation. OSHA initially fined CSC $25,855 but after CSC installed a safety guard and started using a new procedure to break up sugar clumps, the fine was reduced to $18,098 (for good behavior???). Jean Kulp, director of OSHA's Allentown, PA, office, told Univision that her agency doesn't have the ability to shut down businesses, has limited criminal enforcement provisions, and found the CSC had not been "willfully in violation," which would have triggered bigger fines despite a record of repeated violations.
$18,098 for a man's life!
Kulp's ultimate insult to the Salinas' surviving family: CSC had not in her judgement shown "total disregard" for its workers.
Thanks to Daily Kos for the tip to the tale.

Tags: asphyxiation, CSC sugar, Elk River, Freedom Industries, Janio Salinas, Jean Kulp, MCHM, OSHA, West Virginia
Posted in Commentary by G. Namie, Employers Gone Wild: Doing Bad Things, Fairness & Social Justice Denied, The New America | No Archived Comments | Post A Comment () »