Posts Tagged 'Workplace Bullying Institute'
Thursday, October 2nd, 2014
INTENTIONS OF WORKPLACE BULLIES
WBI Research/Instant Poll: 2014 – B
There has long been a debate about intentionality of perpetrators' action in workplace bullying. Were the tactics committed deliberately? In the earliest WBI definition of bullying, we included "deliberate." But as our legal education progressed and we began to lobby lawmakers to introduce our anti-bullying Healthy Workplace Bill, we learned that the law did not require the discovery of motive if the action happens. That is, the wrongdoing — bullying acts — was evidence of intent. No one has to divine the hidden goals of perpetrators. If they committed the act, they meant to.
Nevertheless bully apologists —bloggers and reporters for business media — like to state that most bullying is unintentional. We certainly allowed for "accidental" or inadvertent bullying in our book, The Bully At Work (Sourcebooks, 2009). However, we now believe that it is very rare, not common like the apologist believe.
WBI Instant Polls are online single-question surveys that rely upon self-selected samples of individuals bullied at work (typically 98% of any sample). No demographic data are collected. Our non-scientific Instant Polls accurately depict the perceptions of workers targeted for bullying at work as contrasted with the views of all adult Americans in our scientific national surveys.
For this survey, we asked 817 respondents (bullied targets and witnesses) to describe the intentions of perpetrators they have experienced.
Of the workplace perpetrators of bullying I've known, they?
The percentages for each response option were:
.821 acted with the deliberate personal intention to harm others
.086 harmed others but were not aware of the consequences
.078 followed instructions of superiors in ways that hurt others
.015 never meant to harm others; were misunderstood
(more…)
Tags: 2014 IP b, bullies, bullying research, deliberateness, Gary Namie, instant poll, intentions, motives, perpetrators, Workplace Bullying Institute
Posted in Tutorials About Bullying, WBI Education, WBI Surveys & Studies | No Archived Comments | Post A Comment () »
Wednesday, October 1st, 2014
Workplace Bullying & Abusive Conduct:
The Other Harassment DVD
We know time is valuable. Educate all employees with this 20 min. training DVD. Distinguish abusive conduct from lesser forms of mistreatment that do not cause the same level of disruption in productivity.
This DVD video training is appropriate for non-supervisory employees or managers. Produced in August 2014.
It is the ideal video to accompany sexual harassment training. Can be streamed for online viewing by employees.
Complies with Section 12950.1, California Government Code required as of 1/1/2015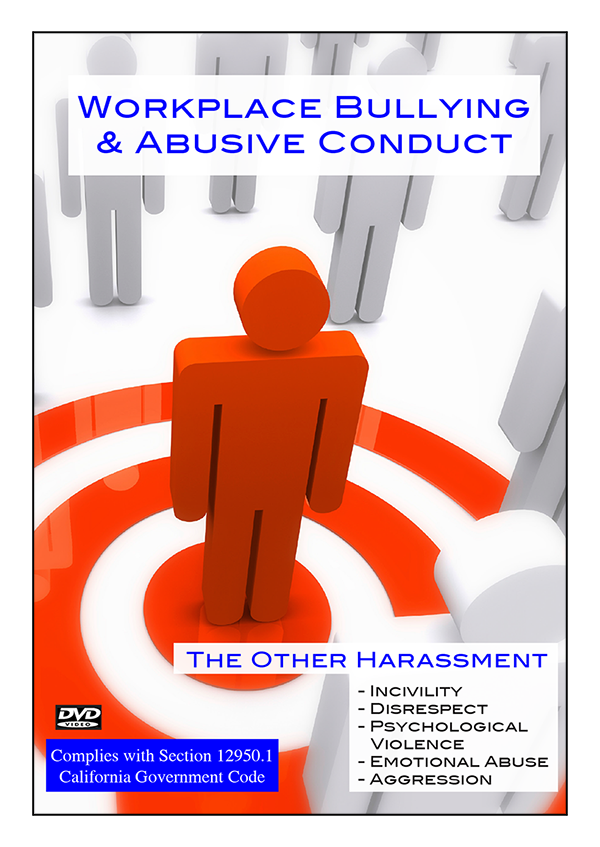 Twenty-seven percent of adult Americans report being bullied at work; an additional 21% witness it (an est. 65 million workers) and vicariously are made miserable (according to the scientific national 2014 WBI U.S. Workplace Bullying Survey). It's time to examine the real costs for employees (health consequences) and for employers (unwanted turnover, absenteeism, lawsuit or complaint settlements, workers comp and disability claims).
Dr. Gary Namie, recognized as North America's foremost authority on workplace bullying, personally introduces the topic, citing the latest prevalence statistics and the newest and most relevant research findings.
Program Topics
1. The Phenomenon
2. Examples
3. Perpetrators
4. Who Gets Bullied
5. Health Impact
6. Impact on Organizations
7. What Employers Can Do

DVD available for purchase now.
Tags: abusive conduct, California section 12950.1, compliance training, DVD, education, employer, Gary Namie, training, training DVD, Workplace Bullying Institute
Posted in Products & Services | No Archived Comments | Post A Comment () »
Tuesday, September 30th, 2014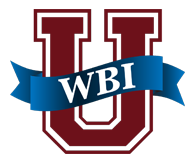 Since 2008, Drs. Gary and Ruth Namie have been training professionals in all aspects of the phenomenon of workplace bullying. Their 3-day, intensive and immersive program is called Workplace Bullying University®. It was the first, and remains the only, program of its kind in North America.
The final 2014 session is held in Bellingham, Washington on November 7-8-9
Their research-driven/evidence-based approach covers:
– prevalence in society and among industries
– profiles of targeted individuals and perpetrators
– the range of tactics employed
– understanding coworkers
– origins of bullying — personalities, work environment, societal
– the science and impact of health harm — physical and psychological
– costs borne by employers
– individual solutions and shortcomings
– potential group solutions
– new roles and responsibilities for managers
– employer solutions — band aid to comprehensive approaches
– public policy change in the context of international laws
Participants receive a treasure trove of materials and resources to position themselves as experts in workplace bullying either for private use or to launch a successful organizational anti-bullying initiative for their employer or union.
See the Workplace Bullying University website for details, testimonials and discounted tuition.
Tags: education, Gary Namie, Ruth Namie, training for professionals, Workplace Bullying Institute, Workplace Bullying University
Posted in WBI Education, Workplace Bullying University | No Archived Comments | Post A Comment () »
Thursday, September 25th, 2014
PERSONAL ATTRIBUTES OF BULLIED TARGETS AT WORK
WBI Research/Instant Poll: 2014 – A
Since the start of WBI, we have been conversing with bullied targets who telephone us for advice. Over 10,000 targets have taught us their world from the inside. Previously WBI identified in an online study (WBI, 2003) a set of personal attributes that targets themselves said was the reason they were bullied. That list included being independent, possessing more technical skill than their bully, being liked by peers, an ethicality and honesty the bully did not have and being apolitical — not willing or able to play the game of organizational politics.
Some academic researchers, especially those in business schools who tend to adopt management as their referential lens through which they interpret bullying, investigate factors such as "victim precipitation" or the "provocative victim." In other words, attributes of targets are seen as causal; it's a way to blame targets for their fate. It implies that a rational person, when confronted with such provocateurs, would engage in anti-social actions against them because they somehow "deserved it."
Clearly, no one deserves to be abused and suffer the type of health harm bullying generates. On this all good people should be able to agree.
WBI Instant Polls are online single-question surveys that rely upon self-selected samples of individuals bullied at work (typically 98% of any sample). No demographic data are collected. Our non-scientific Instant Polls accurately depict the perceptions of workers targeted for bullying at work as contrasted with the views of all adult Americans in our scientific national surveys.
Tags: 2014 IP a, attributes, bullied targets, bullying research, Daniel Christensen, Gary Namie, instant poll, personality, workplace bullying, Workplace Bullying Institute
Posted in Bullying-Related Research, Social/Mgmt/Epid Sciences, WBI Surveys & Studies | No Archived Comments | Post A Comment () »
Thursday, September 25th, 2014
Freedom Week is a chance to break through the shame and silence that shrouds workplace bullying. No one asks to be targeted, to be dominated, to be humiliated. The psychological assaults harm the person's health and the health and well being of families, too.
Bullying at work is most like the phenomenon of domestic violence. [October is also Domestic Violence Awareness Month.] It is abuse where the abuser is on the payroll. Coworkers and employers notoriously ignore it. Through their indifference, they tacitly support and encourage it. Employers suffer no consequences because workplace bullying is not yet illegal in the U.S.
Freedom Week is a time to be daring and bold. Do something!
Tell WBI what you have planned and we will announce it here at the website.
Visit the Freedom Week site to learn what different groups can do.
Downloadable 2014 WBI Freedom Week Flyers
• Freedom Flyer Format #1
• Freedom Flyer Format #2
• Freedom Flyer Format #3
Tags: Freedom from workplace bullies week, Freedom Week 2014, Workplace Bullying Institute
Posted in Freedom Week, Hear Ye! Hear Ye! 2, WBI Education | 1 Archived Comment | Post A Comment () »
Tuesday, September 23rd, 2014
The Fifth Annual Sports Law and Ethics Symposium at Santa Clara University was hosted by the Institute of Sports Law and Ethics on Sept 11, 2014. Below is video of the panel
Bullying and the Locker Room Culture of Performance
Panelists:
• Jim Thompson, founder of the Positive Coaching Alliance an organization dedicated to transforming all youth sports into positive, character-building experiences
• William Pollack, PhD, Harvard Medical School clinical psychologist and author of Real Boys: Rescuing Our Sons from the Myths of Boyhood
• Brandi Chastain, U.S. Olympic and World Cup women's soccer champion turned advocate for youth safety in soccer
• Gary Namie, PhD, Workplace Bullying Institute Director, educating the audience about adult bullying in the workplace and its overlap with the Jonathan Martin/NFL case.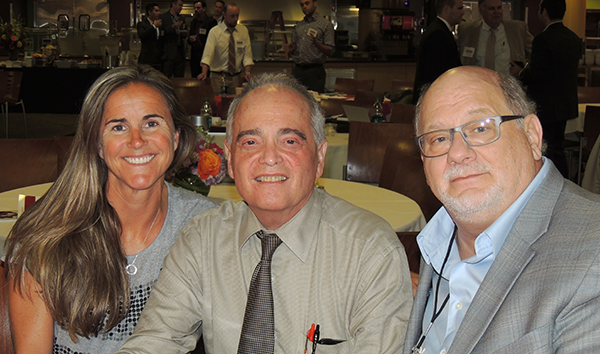 Pictured from left to right: Brandi Chastain, William Pollack, Gary Namie
Tags: Brandi Chastain, bullying in sport, Gary Namie, Jim Thompson, ostracism, Positive Coaches Alliance, William Pollack, Workplace Bullying Institute
Posted in Broadcasts: Video, TV, radio, webinars, Employers Gone Wild: Doing Bad Things, Media About Bullying, NFL: Domestic Violence, Tutorials About Bullying, WBI Education | No Archived Comments | Post A Comment () »
Friday, September 19th, 2014
by Karima Mariama-Arthur, Esq., Black Enterprise, Sept. 1, 2014
If you thought bullying was over after elementary school, think again. No longer confined to boundaries of the schoolyard, the new face of bullying is far more sophisticated and adult! Workplace bullying is a growing epidemic that has prompted numerous groups to press Congress on legislation that would outlaw it. With more than one-third of the U.S. workforce being bullied, it's a shocking truth deserving of significantly more exposure. The Boston Globe discussed the topic late last month, shedding light on what has become the workplace's "dirty little secret."
Tags: Karima Mariama-Arthur, WordSmithRapport, workplace bullying, Workplace Bullying Institute
Posted in Media About Bullying, Print: News, Blogs, Magazines, WBI in the News | No Archived Comments | Post A Comment () »
Saturday, September 13th, 2014
Listen to Dr. Gary Namie be interviewed by Larry Buhl on the Labor Pains Podcast. The program covers workplace issues of today and tomorrow. Here Gary and Larry talk about workplace bullying and the NFL.
Audio clip: Adobe Flash Player (version 9 or above) is required to play this audio clip. Download the latest version here. You also need to have JavaScript enabled in your browser.
See more Labor Pains Podcasts here.
Tags: Gary Namie, labor pains podcast, larry buhl, NFL, workplace bullying, Workplace Bullying Institute
Posted in NFL: Jonathan Martin, WBI in the News | No Archived Comments | Post A Comment () »
Thursday, September 11th, 2014
By Kathryn Cave – IDG Connect – 9/9/14
Our recent research revealed the sheer scale of bullying in IT workplaces. This showed that 75% of professionals we surveyed claimed to have been bullied at work, while 85% had seen others bullied. However, for me, the most serious part of it all was the sheer intensity of the first-person accounts.
We reviewed over 400-in-depth testimonials and these made for pretty harrowing reading. Quite aside from the steady grind of debilitating misery, 22% described the experience as 10/10 "virtually unbearable" and a number specifically mentioned suicide.
The trouble is there is no legislation to target this problem and many professionals simply can't believe this is happening to them at work. This situation is worsened further by the fact the majority of bullies (76% by our findings) are in a senior position to their victim – this leaves many people absolutely terrified to make a fuss or appear a troublemaker.
So what can professionals realistically do about it? We've consulted two experts, one from each side of the Atlantic, to gain their viewpoints. We've included both sets of answers below.
US Perspective
Q&A with leading expert, Dr Namie, of the Workplace Bullying Institute
What practical steps can employees who feel they're being bullied take?
It is critical for people who suffered emotional damage to strip out emotionality from their pleas for relief. Best to make the business case that bullies are too expensive to keep. It is impersonal and not emotionally charged. Sticking to facts allows the bullied target to make a presentation to the highest level manager or executive who agrees to listen to them.
Do you have any other particular advice for people who think they are being bullied?
Because bullying happens long before it is recognized, it's important to pay attention to changes in your personal mood and wellbeing. If your health is adversely affected, trust your gut and connect the dots to see that toxic work conditions may be responsible. The sooner you make the causal link the healthier you will be.
Is there anything unique to the US which professionals ought to know about?
Employment law in the US provides the weakest protections for workers among the OECD nations. For this reason American employers not only treat bullying with indifference, they can encourage it with impunity.
Is there anything else you would like to share which might help individuals across the globe counteract this?
A lesson from our 17 year campaign against workplace bullying is that supporters and critics alike must see bullying as a form of non-physical workplace violence. Because it generates trauma in the most severe cases, it is a form of abuse akin to child-abuse and domestic violence. Therefore abusive conduct at work deserves the same societal and legal attention that other forms of abuse have earned.
Tags: Gary Namie, IDG Connect, kathryn cave, workplace bullying, Workplace Bullying Institute
Posted in WBI in the News | No Archived Comments | Post A Comment () »
Friday, September 5th, 2014
Purpose Rockstar is a wonderful program hosted by Derrick Duplessy, Executive Director of the Duplessy Foundation. Here is Purpose Rockstar's goal:
Our goal is to inspire you to craft your dream job with examples of people who have created meaningful careers, Purpose Rockstars. We have 100+ case studies of people from every type of career.
Dr. Namie was a recent case study for the program. You can hear the entire interview by following this link.
Tags: Derrick Duplessy, Duplessy Foundation, Gary Namie, Purpose Rockstar, Workplace Bullying Institute
Posted in Commentary by G. Namie, The New America, WBI in the News | No Archived Comments | Post A Comment () »