Posts Tagged 'workplace bullying policy'
Sunday, October 19th, 2014
Just in time for WBI's Freedom from Workplace Bullies Week, James Woodson, Tuscaloosa Senior Assistant City Attorney introduced and the city council passed its first-ever workplace bullying policy (Ordinance No. 8144, Oct. 14, 2014). As documented elsewhere at the WBI site, a policy is necessary but not sufficient to comprehensively prevent and correct bullying. But it is a good preliminary step by any employer. Tuscaloosa will follow with training for staff and managers. We commend Mr. Woodson and the council. Woodson told his local TV station
"It wasn't that many years ago that employers were adopting for the first time sexual harassment policies, then that became anti-harassment policies, and I think this is a natural extension to bullying, to essentially catch all of the inappropriate workplace behavior."
[Earlier in 2014, Tennessee became the first state to encourage government agencies as employers to adopt policies to address abusive conduct.]
Here are the policy's strengths and shortcomings.
Tags: abusive conduct, Alabama, HR, policy, Tuscaloosa, workplace bullying policy
Posted in Freedom Week, Good News, Tutorials About Bullying, WBI Education | No Archived Comments | Post A Comment () »
Thursday, September 18th, 2014
Original story in the Shelbyville (TN) Times-Gazette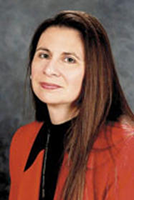 A Middle Tennessee State University business professor continues her push for a more civil workplace.
Dr. Jackie Gilbert, a professor of management in the MTSU Jones College of Business, joined forces with like-minded people across the state and nation to help craft legislation and guidelines that will help do just that within government agencies.
Gilbert was part of a group of advocates who helped shape the Healthy Workplace Act, which was signed into law in June by Gov. Bill Haslam. The legislation, sponsored by state Rep. Antonio Parkinson, D-Memphis, grants legal protection to those government agencies that adopt a model policy to combat abusive behavior in the workplace or craft comparable guidelines of their own.
The law applies to any agency, county, metropolitan government, municipality, or other political subdivision of the state. By enacting the law, Tennessee became the 26th state to introduce the Healthy Workplace Bill and the first to pass it. The national grassroots legislative movement began more than a decade ago to get workplace anti-bullying laws passed in every state.
"Respectful interaction at work is a priority," said Gilbert, who has incorporated anti-bullying concepts into her teaching. "This law is going to set the stage for providing some guidance for what is acceptable and what is not acceptable at work."
Gilbert is a member of Tennessee Healthy Workplace Advocates, which worked toward passage of the bill. She was recently appointed to serve on a workplace civility workgroup that is advising the Tennessee Advisory Commission on Intergovernmental Relations, or TACIR, on developing a model policy for Tennessee's state and local governments. The legislation requires that a model be in place by March 15, 2015.
Tags: abusive conduct, Antonio Parkinson, HB 1981, Healthy Workplace Bill, Jackie Gilbert, MTSU, TACIR, Tennessee, workplace bullying policy
Posted in Healthy Workplace Bill (U.S. campaign), WBI in the News, Workplace Bullying Laws | No Archived Comments | Post A Comment () »
Wednesday, February 12th, 2014
Now that more employers are learning about workplace bullying from the high visibility NFL case and more awareness in general, some are moving toward adopting policies. At WBI we take the news with a grain of skepticism.
We have been writing specific anti-bullying policies for organizations since 1998. Our process is to facilitate the Policy Writing Group composed of staff representing the various professions and ranks in the organization. The process produces policies and procedures. Equally important are the values of group members that surface when asking key questions enroute to finalizing provisions of the policy and procedures. For example, "How strongly committed eradicating bullying can we afford to declare?" "How many confirmed violations by offenders must be allowed before termination?" "How do we restore victims 'wholeness' and regain trust of coworker witnesses?"
The majority of C-suite dwellers believe workplace bullying is a "serious problem," but, in turn, they prefer to let HR handle complaints, are rarely involved, and don't believe it happens in their workplaces. Thus, bullying, to executives is a lower-level, HR-level issue. This is a false assumption.
Tags: Akron, Miami University, sexual assault policy, workplace bullying policy
Posted in Employers Gone Wild: Doing Bad Things, Tutorials About Bullying, WBI Education | No Archived Comments | Post A Comment () »
Monday, September 16th, 2013
Self-guided program on DVD for employers of all sizes leads to the creation of a comprehensive, defensible policy to prevent and correct workplace bullying from the recognized originator of the workplace bullying consulting field in North America.
Recognition of workplace bullying is at an all time high and employers are beginning to addressing. Workplace Bullying Institute research shows that only 5.5% of U.S. employers are adequately dealing with the problem in their organizations. In a 2013 survey of business executives, 68% indicated it was a serious problem. Many employers don't know where to start. 
Since launching the U.S. anti-workplace bullying movement in 1997, Dr. Gary Namie has worked with organizations to create policies and procedures. For the first time, and only from WBI, companies of all sizes can now apply the same writing method normally facilitated by Dr. Namie in person.

"We wanted to remove all barriers for all employers to stopping bullying," according to Dr. Namie, "Employees are clamoring for protection and this is our plan to accelerate the changes businesses must make to stem the losses."
The cost is $299 so that small businesses can protect themselves against the losses incurred by a workplace bully.
The DVD is best used by an assembled team of workers called the Policy Writing Group or the appropriate authority in small firms. Instructions are provided that allow the group to create the most comprehensive set of policy provisions, informal solutions, and formal enforcement procedures. Law professor David C. Yamada discusses legal and liability issues associated with policy creation. Only those who work at your organization understand the idiosyncrasies of their unique workplace culture. This DVD results in a policy specific to your organization with all of the accompanying ethical and logistical questions answered.
For product information visit The Work Doctor® Website

Tags: David Yamada, Gary Namie, policy, procedures, solution, training, Work Doctor, workplace bullying, workplace bullying policy
Posted in Good News, Hear Ye! Hear Ye! 2, Products & Services | No Archived Comments | Post A Comment () »
Friday, November 16th, 2012
Workplace Bullies: Back Off! by Rick Badie, Atlanta Journal Constitution editor, Nov. 15, 2012
Last week, Fulton County banned bullying in the workplace, making it a firable offense. The director of a workplace institute praises Commissioner Bill Edwards, who proposed the rules for addressing the harm bullying inflicts on victims and the work environment. While a criminal justice professor applauds anti-bullying policies' intent, he says they aren't an instant answer. And another professor suggests that Georgia adopt legislation geared to deter bullying.
Contributors:
1. Fulton takes stand against bullying by Gary Namie, WBI Director
2. Bullying policies aren't magic bullet by Sameer Hinduja, associate professor, criminal justice, Florida Atlantic University
3. Concern rises over bullying in the workplace by David Yamada, founding director of the New Workplace Institute at Suffolk University Law School and Professor of Law.
Tags: Atlanta Journal Constitution, David Yamada, Fulton County, Rick Badie, Sameer Hinduja, William Edwards, workplace bullying policy
Posted in Good News, Healthy Workplace Bill (U.S. campaign), Tutorials About Bullying, WBI Education, WBI in the News, Workplace Bullying Laws | No Archived Comments | Post A Comment () »
Wednesday, November 7th, 2012
Thanks to Fulton County Commissioner William "Bill" Edwards (District 7), the county that encompasses metro Atlanta Georgia will have to address workplace bullying within the county workforce.
On Nov. 7, Edwards introduced his Resolution to establish a "county policy prohibiting bullying in the workplace." He based much of the language on our Healthy Workplace Bill. The Resolution passed by a vote of 7-0.
Tags: Commissioner William Edwards, Fulton County BOC, resolution, workplace bullying policy
Posted in Good News, Related Phenomena, WBI Education | No Archived Comments | Post A Comment () »
Tuesday, July 31st, 2012
The new policy is officially called "Respectful Workplace," but as of July 24, 2012, Hennepin County Minnesota workers will be able to use this new internal policy to implore their government employer to stop bullying. Workplace Bullying is defined in the policy as behaviors that are "threatening, intimidating or humliating." The County Board vote was captured below on video. A tiny step, but still a big deal for the U.S. Congratulations to the local AFSCME union whose members fought so hard for justice.
Hennepin County Board Bans Bullying at Work
By KEVIN DUCHSCHERE, (Minneapolis, MN) Star-Tribune, July 24, 2012
Hennepin commissioners approved the new policy after cutting out examples they deemed open to misinterpretation.
The Hennepin County Board on Tuesday added workplace bullying to its policy barring discrimination and harassment among employees and volunteers.
Tags: Hennepin County, workplace bullying policy
Posted in Media About Bullying, Print: News, Blogs, Magazines | No Archived Comments | Post A Comment () »
Tuesday, December 27th, 2011
VA State Coordinator for the Healthy Workplace Bill, Jane Bethel, holds City of Norfolk accountable for promise to create a workplace bullying policy. Nothing done as of Dec. 27, 2011.
Tags: Jane Bethel, NAGE, Norfolk, Virginia, workplace bullying policy
Posted in Employers Gone Wild: Doing Bad Things, Fairness & Social Justice Denied, Healthy Workplace Bill (U.S. campaign) | No Archived Comments | Post A Comment () »