Posts Tagged 'workplace bullying policy'
Wednesday, June 21st, 2017
Awareness of Workplace Bullying 'Epidemic' Grows
By Rob Lenihan, Business Insurance, June 20, 2017
Workplace bullying has reached "epidemic level," according to a new study, and legal analysts are advising companies to take heed.
The San Francisco-based Workplace Bullying Institute's 2017 U.S. Workplace Bullying Survey, released earlier this month, estimated that 30 million American workers have been, or are now being, bullied at work, while another 30 million have witnessed it.
"These proportions are epidemic-level," the report said. "The number of U.S. workers who are affected by bullying — summing over those with direct bullying and witnessing experiences — is 60.3 million, the combined population of six Western states."
Unchecked, the repercussions of workplace bullying can result in absenteeism, low morale, high turnover, reputational damage and lawsuits, experts say.
Defining workplace bullying can be challenging, but Gary Namie, the institute's director, described it as "a form of workplace violence."
"It is, by our definition, repeated health-harming mistreatment of an employee by one or more employees," Mr. Namie said. "It's abusive conduct that takes the form of verbal abuse, threats, intimidation, humiliation or workplace sabotage or work interference."
Peter Dean, president of Leaders By Design at executive consultancy Leaders Edge in Philadelphia and co-author of "The Bully-Proof Workplace: Essential Strategies, Tips and Scripts for Dealing with the Office Sociopath," said workplace bullying goes beyond someone "just losing their temper or their impulse control for a time."
"It's not a one-off," Mr. Dean said. "It is a targeted attention to one person that is very negative and meant to demean and belittle and degrade that person's self-esteem."
And bullying begets more bullying, Mr. Dean added.
"You have one bully getting away with being a bully and it starts to spread in an organization," he said. "People start to think two things: No. 1, it's OK to bully here; and No. 2, there's no way to fight it because it's accepted."
The 2007 study said antidiscrimination laws apply in only 20% of bullying cases do. In order to claim sexual harassment, racial discrimination or hostile work environment, the report said, the victim must be a member of a protected status group. Mr. Namie said the Healthy Workplace Bill — which among other things, precisely defines an "abusive work environment" and requires proof of health harm by licensed health or mental health professionals — has been introduced in 30 states and two territories, but has yet to be enacted.
(more…)

Tags: 2017 WBI U.S. Workplace Bullying Survey, abusive conduct, Gary Namie, workplace bullying policy, workplace bulying
Posted in Media About Bullying, Print: News, Blogs, Magazines, WBI Surveys & Studies, Workplace Bullying Laws | No Archived Comments | Post A Comment () »
Thursday, October 29th, 2015
By Kathleen Stubbs, The (Montgomery County, MD) Sentinel, Oct. 29, 2015
The Montgomery County board of education tentatively approved a new policy prohibiting the bullying of schoolteachers and staff in a meeting Monday October 26 establishing a public comment period to last until
Legal documents show the policy on workplace bullying arrives nearly 2.5 years after three elementary school teachers and one staff member settled a lawsuit against their school principal.
"I think it's just a way to help address the way, how we are creating the best workplace possible for our employees," said Board member Christopher Barclay.
Barclay said the regulations will determine how Montgomery County Public Schools staff will address bullying.
"The policy is going to be the aspiration," he said. "It's going to be the regulation that will matter in terms of what ultimately will be the practice, and we have to see what systems are put in place."

Tags: board of education, bullying of staff, bullying of teachers, Montgomery County, respectful workplace, workplace bullying, workplace bullying policy
Posted in Employers Doing Good, Media About Bullying, Print: News, Blogs, Magazines | No Archived Comments | Post A Comment () »
Friday, October 23rd, 2015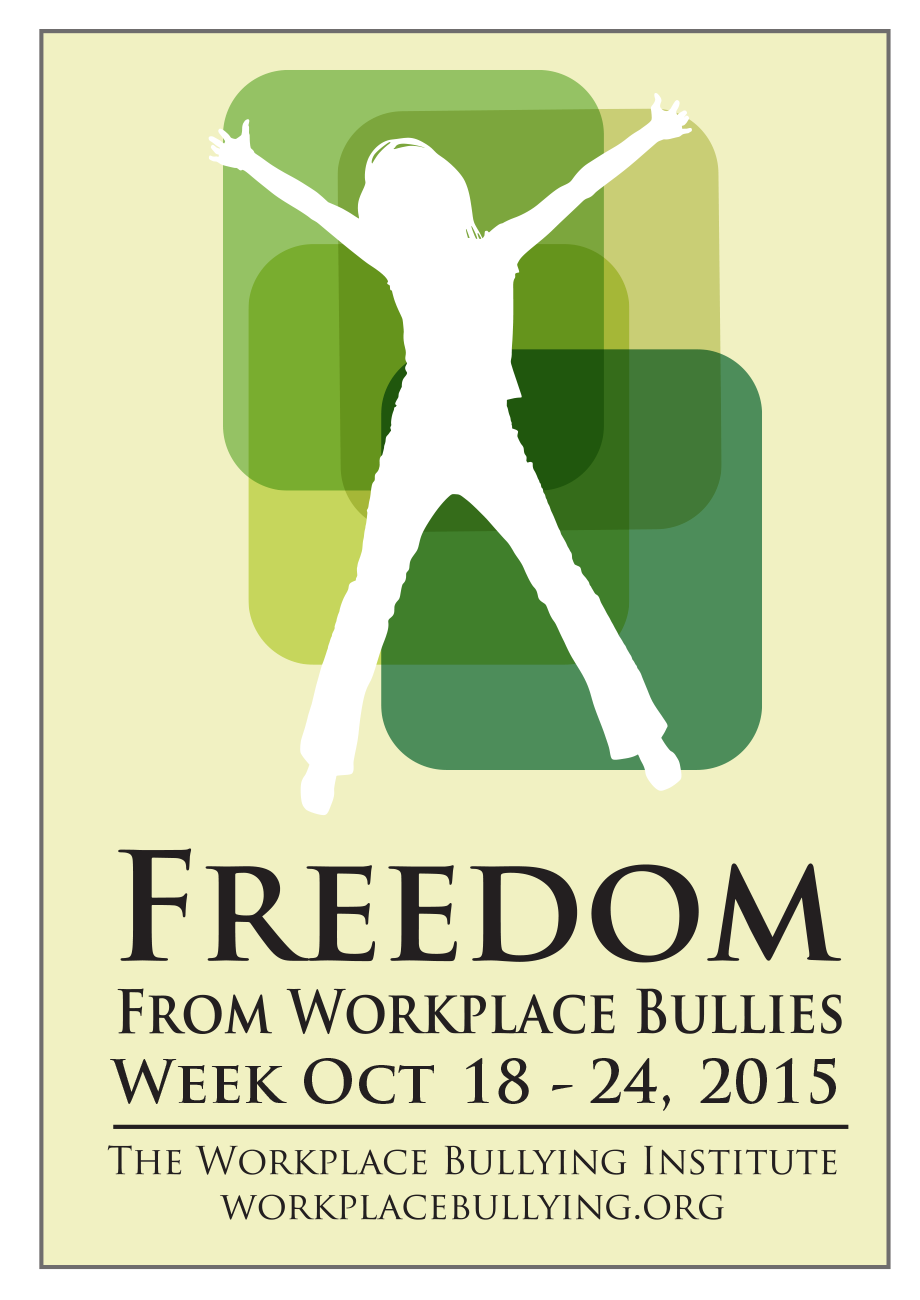 On October 19, 2015, during WBI Freedom from Workplace Bullies Week, Anchorage Mayor Ethan Berkowitz approved a new policy to combat bullying in the workplace. The policy aims to ensure that city employees are respected and treated with dignity while at work.
Berkowitz said that Anchorage does not have a significant bullying problem in work areas, but the issue does come up on rare occasions. He said the idea was first brought to him by city employees to propose a policy prohibiting all verbal abuse, humiliation or threatening behavior in the municipality's workplaces.
The new policy went into effect Oct. 19. It is an expansion of existing anti-discrimination policies that comply with state and federal laws. The policy fails to address thorough procedures to ensure fair and credible resolution of reported incidents. However, it's a start.
WBI congratulates Anchorage for taking this humane step to provide additional protections for City employees.

Tags: abusive conduct, Anchorage, Ethan Berkowitz, Freedom from workplace bullies week, WBI, workplace bullying policy
Posted in Broadcasts: Video, TV, radio, webinars, Employers Doing Good, Good News, Media About Bullying | No Archived Comments | Post A Comment () »
Sunday, April 12th, 2015
Minnesota leap frogs Tennessee with respect to having a state policy to thwart workplace bullying. First a bit of background. In 2014, Tennessee passed a law (Public Chapter 997) that assigned policy writing to a state commission (TACIR) comprised of elected officials with technical support from WBI-affiliated professionals. The group did produce a model policy. However, several lawmakers refused to allow the policy's implementation. The workplace psychological safety of public employees in that right-to-work state remains unresolved, treated as a political game.
Thus, the first state to implement a workplace bullying policy for all state workers is Minnesota. The successful story begins with the state employees union MAPE (Minnesota Association of Professional Employees) becoming aware of bullying-related problems for members in January 2012. Discussions of bullying surfaced in contract bargaining sessions. In February 2013, some bullying managers were removed in partnership with the union. Education accelerated in May 2013 when MAPE held a seminar for stewards with lessons gleaned from a public session sponsored by the Minneapolis Bar Association at which Dr. Gary Namie spoke.
Audio report:
Audio clip: Adobe Flash Player (version 9 or above) is required to play this audio clip. Download the latest version here. You also need to have JavaScript enabled in your browser.
By August 2013, MAPE had produced videos of their bullying experiences. In September, results of a membership survey revealed that 1 out of 4 members were either directly bullied or they had witnessed it. State. The state Department of Human Services Commissioner, Lucinda Jesson, signed an anti-bullying petition to ensure safe, retaliation-free reporting of bullying.

Tags: 2014 WBI U.S. Workplace Bullying Survey, abusive conduct, employee advocates, MAPE, Minnesota state, policy & procedures, Unions, workplace bullying policy
Posted in Bullying & Health, Good News, Unions, WBI Education | No Archived Comments | Post A Comment () »
Monday, December 8th, 2014
New Policy at UW-Madison Aims to Discourage Faculty Bullying
By Pat Schneider, Capital Times, Dec. 1, 2014
Derogatory remarks. Unwarranted physical contact. Sabotage of a colleague's work. Use of threats or retaliation in the exercise of authority.
Sounds like seriously bad behavior in the workplace, especially for faculty at Wisconsin's flagship university.
But Soyeon Shim, dean of the School of Human Ecology, says she has heard of many incidents fitting one or all of those behaviors at UW-Madison.
This kind of bullying is not limited to UW-Madison, or to academics, Shim stresses.
"It's human behavior. It's everywhere," she says.
But the occurrence of such hostile and intimidating behavior at a university threatens the fundamental tenet of academic freedom that allows faculty to search for and express truth in individual ways, Shim says.
"Lack of respect or making someone feel unwelcome or unable to voice their opinions goes against academic freedom. You should be able to voice your opinion without being threatened or sabotaged in promotion," she says.

Tags: bullying in the academe, intimidating behavior, university, UW-Madison, workplace bullying policy
Posted in Good News | No Archived Comments | Post A Comment () »
Sunday, October 19th, 2014
Just in time for WBI's Freedom from Workplace Bullies Week, James Woodson, Tuscaloosa Senior Assistant City Attorney introduced and the city council passed its first-ever workplace bullying policy (Ordinance No. 8144, Oct. 14, 2014). As documented elsewhere at the WBI site, a policy is necessary but not sufficient to comprehensively prevent and correct bullying. But it is a good preliminary step by any employer. Tuscaloosa will follow with training for staff and managers. We commend Mr. Woodson and the council. Woodson told his local TV station
"It wasn't that many years ago that employers were adopting for the first time sexual harassment policies, then that became anti-harassment policies, and I think this is a natural extension to bullying, to essentially catch all of the inappropriate workplace behavior."
[Earlier in 2014, Tennessee became the first state to encourage government agencies as employers to adopt policies to address abusive conduct.]
Here are the policy's strengths and shortcomings.

Tags: abusive conduct, Alabama, HR, policy, Tuscaloosa, workplace bullying policy
Posted in Freedom Week, Good News, Tutorials About Bullying, WBI Education | 1 Archived Comment | Post A Comment () »
Thursday, September 18th, 2014
Original story in the Shelbyville (TN) Times-Gazette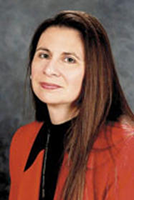 A Middle Tennessee State University business professor continues her push for a more civil workplace.
Dr. Jackie Gilbert, a professor of management in the MTSU Jones College of Business, joined forces with like-minded people across the state and nation to help craft legislation and guidelines that will help do just that within government agencies.
Gilbert was part of a group of advocates who helped shape the Healthy Workplace Act, which was signed into law in June by Gov. Bill Haslam. The legislation, sponsored by state Rep. Antonio Parkinson, D-Memphis, grants legal protection to those government agencies that adopt a model policy to combat abusive behavior in the workplace or craft comparable guidelines of their own.
The law applies to any agency, county, metropolitan government, municipality, or other political subdivision of the state. By enacting the law, Tennessee became the 26th state to introduce the Healthy Workplace Bill and the first to pass it. The national grassroots legislative movement began more than a decade ago to get workplace anti-bullying laws passed in every state.
"Respectful interaction at work is a priority," said Gilbert, who has incorporated anti-bullying concepts into her teaching. "This law is going to set the stage for providing some guidance for what is acceptable and what is not acceptable at work."
Gilbert is a member of Tennessee Healthy Workplace Advocates, which worked toward passage of the bill. She was recently appointed to serve on a workplace civility workgroup that is advising the Tennessee Advisory Commission on Intergovernmental Relations, or TACIR, on developing a model policy for Tennessee's state and local governments. The legislation requires that a model be in place by March 15, 2015.

Tags: abusive conduct, Antonio Parkinson, HB 1981, Healthy Workplace Bill, Jackie Gilbert, MTSU, TACIR, Tennessee, workplace bullying policy
Posted in Healthy Workplace Bill (U.S. campaign), WBI in the News, Workplace Bullying Laws | No Archived Comments | Post A Comment () »
Wednesday, February 12th, 2014
Now that more employers are learning about workplace bullying from the high visibility NFL case and more awareness in general, some are moving toward adopting policies. At WBI we take the news with a grain of skepticism.
We have been writing specific anti-bullying policies for organizations since 1998. Our process is to facilitate the Policy Writing Group composed of staff representing the various professions and ranks in the organization. The process produces policies and procedures. Equally important are the values of group members that surface when asking key questions enroute to finalizing provisions of the policy and procedures. For example, "How strongly committed eradicating bullying can we afford to declare?" "How many confirmed violations by offenders must be allowed before termination?" "How do we restore victims 'wholeness' and regain trust of coworker witnesses?"
The majority of C-suite dwellers believe workplace bullying is a "serious problem," but, in turn, they prefer to let HR handle complaints, are rarely involved, and don't believe it happens in their workplaces. Thus, bullying, to executives is a lower-level, HR-level issue. This is a false assumption.

Tags: Akron, Miami University, sexual assault policy, workplace bullying policy
Posted in Employers Gone Wild: Doing Bad Things, Tutorials About Bullying, WBI Education | No Archived Comments | Post A Comment () »
Monday, September 16th, 2013
Self-guided program on DVD for employers of all sizes leads to the creation of a comprehensive, defensible policy to prevent and correct workplace bullying from the recognized originator of the workplace bullying consulting field in North America.
Recognition of workplace bullying is at an all time high and employers are beginning to addressing. Workplace Bullying Institute research shows that only 5.5% of U.S. employers are adequately dealing with the problem in their organizations. In a 2013 survey of business executives, 68% indicated it was a serious problem. Many employers don't know where to start. 
Since launching the U.S. anti-workplace bullying movement in 1997, Dr. Gary Namie has worked with organizations to create policies and procedures. For the first time, and only from WBI, companies of all sizes can now apply the same writing method normally facilitated by Dr. Namie in person.

"We wanted to remove all barriers for all employers to stopping bullying," according to Dr. Namie, "Employees are clamoring for protection and this is our plan to accelerate the changes businesses must make to stem the losses."
The cost is $299 so that small businesses can protect themselves against the losses incurred by a workplace bully.
The DVD is best used by an assembled team of workers called the Policy Writing Group or the appropriate authority in small firms. Instructions are provided that allow the group to create the most comprehensive set of policy provisions, informal solutions, and formal enforcement procedures. Law professor David C. Yamada discusses legal and liability issues associated with policy creation. Only those who work at your organization understand the idiosyncrasies of their unique workplace culture. This DVD results in a policy specific to your organization with all of the accompanying ethical and logistical questions answered.
For product information visit The Work Doctor® Website


Tags: David Yamada, Gary Namie, policy, procedures, solution, training, Work Doctor, workplace bullying, workplace bullying policy
Posted in Good News, Hear Ye! Hear Ye! 2, Products & Services | No Archived Comments | Post A Comment () »
Friday, November 16th, 2012
Workplace Bullies: Back Off! by Rick Badie, Atlanta Journal Constitution editor, Nov. 15, 2012
Last week, Fulton County banned bullying in the workplace, making it a firable offense. The director of a workplace institute praises Commissioner Bill Edwards, who proposed the rules for addressing the harm bullying inflicts on victims and the work environment. While a criminal justice professor applauds anti-bullying policies' intent, he says they aren't an instant answer. And another professor suggests that Georgia adopt legislation geared to deter bullying.
Contributors:
1. Fulton takes stand against bullying by Gary Namie, WBI Director
2. Bullying policies aren't magic bullet by Sameer Hinduja, associate professor, criminal justice, Florida Atlantic University
3. Concern rises over bullying in the workplace by David Yamada, founding director of the New Workplace Institute at Suffolk University Law School and Professor of Law.

Tags: Atlanta Journal Constitution, David Yamada, Fulton County, Rick Badie, Sameer Hinduja, William Edwards, workplace bullying policy
Posted in Good News, Healthy Workplace Bill (U.S. campaign), Tutorials About Bullying, WBI Education, WBI in the News, Workplace Bullying Laws | No Archived Comments | Post A Comment () »