Posts Tagged 'Workplace Bullying Retreat'
Friday, July 11th, 2014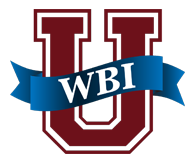 Workplace Bullying University® For professionals — healthcare, HR, unions, legal, mental health, trainers & consultants, individuals making a career transition — the only comprehensive preparation in the nuanced workplace bullying phenomenon. Includes all education materials needed to launch an organization's anti-bullying initiative, an extensive Research Library, and hours of supplementary resources. Faculty: Drs. Gary & Ruth Namie.
3 days: August 15-17 in Bellingham, WA
Tuition is $3,100
Special: mention "BLOG" for a $500 discount on/before July 25.
Call 360-656-6630
Said a veteran HR director, "Definitely the most value-added program to organizational development I have attended in my 30-plus years in the business."
---

Workplace Bullying Retreat For bullied individuals and those who support them. A day of validation, learning and restoration. Bring along a loved one or coworker. Includes a copy of The Bully At Work. Facilitated by Drs. Gary & Ruth Namie.
1 day: Sat. August 23 in Bellingham, WA
Tuition: $250, $100 for second person.
Special: mention "BLOG" for $50 discount on/before Aug. 1
Call 360-656-6630
Tags: bullied targets, Gary Namie, Ruth Namie, WBI 2010 U.S. Workplace Bullying Institute, Workplace Bullying Retreat, Workplace Bullying University
Posted in Hear Ye! Hear Ye! 2, Products & Services, WBI Education, Workplace Bullying University | No Archived Comments | Post A Comment () »