Posts Tagged 'workplace bullying videos'
Wednesday, July 25th, 2012
Because many WBI site visitors are first-timers, we wrongly assume that you are familiar with ways WBI helps bullied people and employers in addition to the information at our websites.
For Bullied Targets & Their Families
Book: The Bully At Work: What You Can Do to Stop the Hurt and Reclaim Your Dignity on the Job(Sourcebooks, 2009)
Target DVD: Advice from WBI Staff
Free webinars: Iced Out at Work ; So, You Wanna Sue (Aug. 1)
For Those Seeking to Become Experts
Union support: Training, Surveys
Training for professionals: Workplace Bullying University™
For Employers
Book: The Bully-Free Workplace: Stop the Jerks, Weasels & Snakes from Killing Your Organization (Wiley, 2011)
Employer DVDs: Primer for Managers (2 hrs); Employee Awareness (1 hr.)
Comprehensive consulting: Survey/Policy/Procedures/Expert Team Training

Tags: Bully at Work, Bully-Free Workplace, Workplace Bullying University, workplace bullying videos, workplace bullying webinars
Posted in Products & Services, Unions, WBI Education | No Archived Comments | Post A Comment () »
Wednesday, June 1st, 2011
2-DVD Set: A Primer for Managers
with The Bully-Free Workplace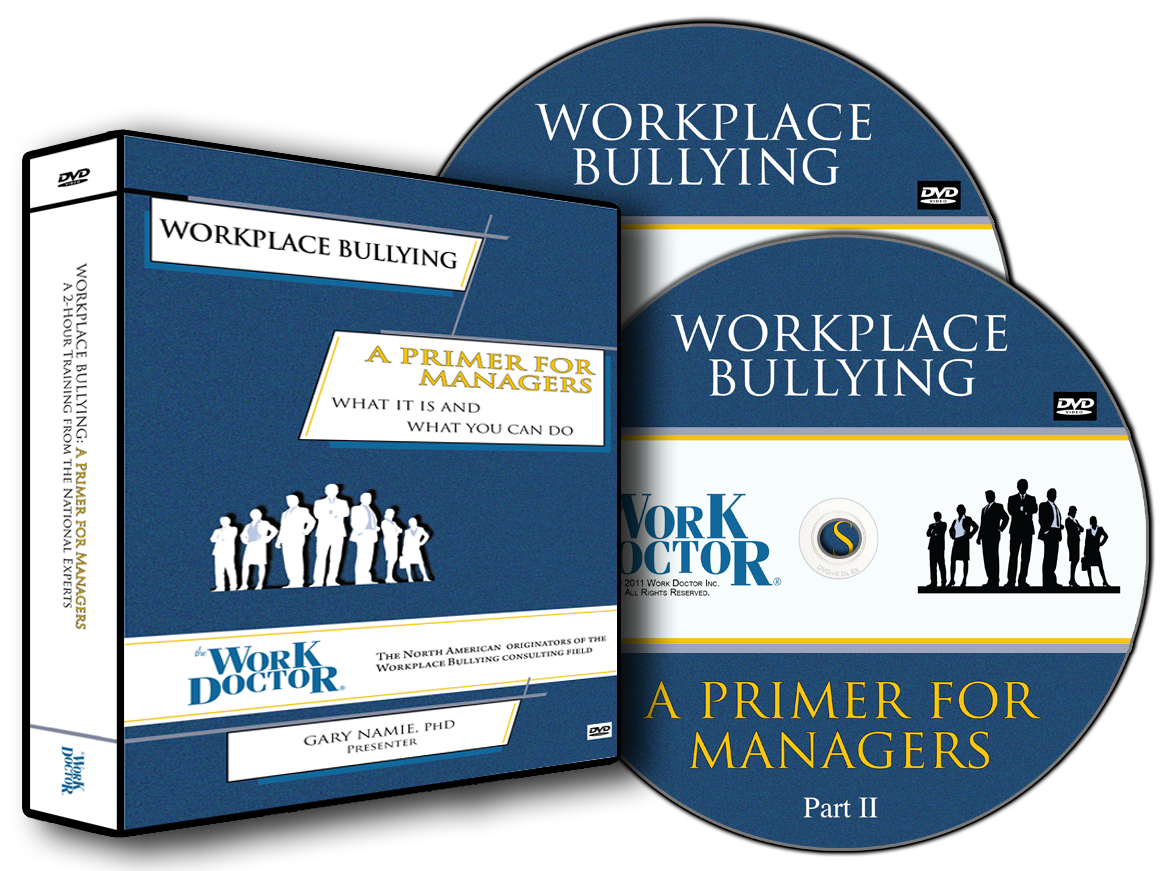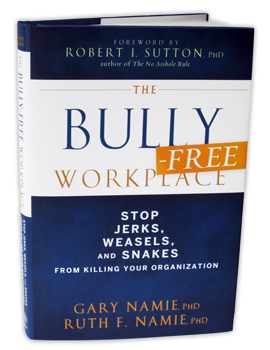 Raising Employee Awareness DVD
with The Bully at Work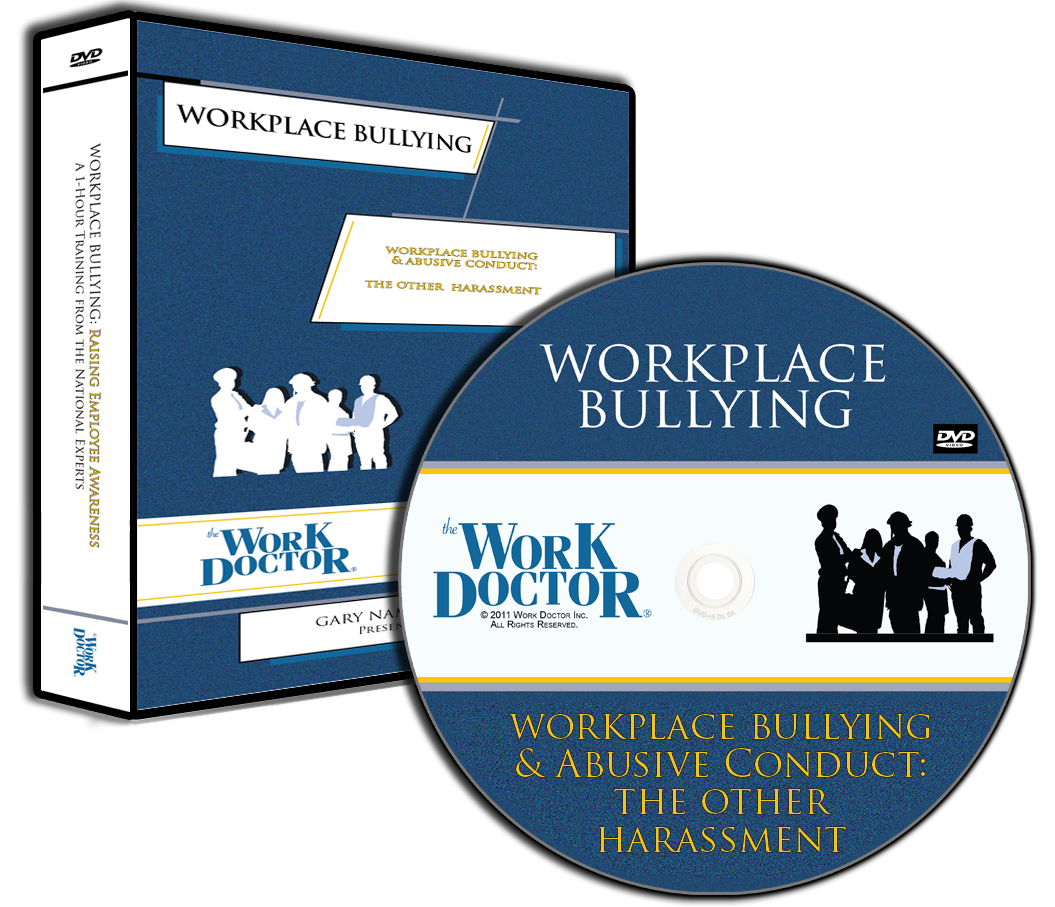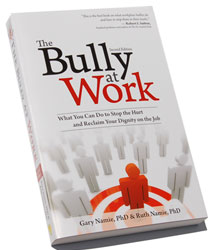 Videos can be purchased separately or together for a discounted price. A third option is to bundle one or both videos with the Namies' books -- The Bully-Free Workplace (for leaders and managers) and/or The Bully At Work (for individuals) for training participants.

Tags: Gary Namie, Ruth Namie, Work Doctor, workplace bullying videos
Posted in Fairness & Social Justice Denied | 1 Archived Comment | Post A Comment () »