Posts Tagged 'workplace bullying'
Wednesday, July 24th, 2013
Bullying at the workplace creates a toxic 'divide and conquer' environ that prevents positive teamwork and collaboration
By Skaku Selvakumar, Financial Chronicle, July 19, 2013
Dig a little deep. Go back a few years, or maybe some decades. Remember that bully who made your life miserable at school? And you thought, "hey thank goodness, I am not in school any more." Well, not so fast, my friend. You just might be bullied at work. According to Workplace Bullying Institute, 35 per cent of the adult workforce has experienced bullying first hand and an additional 15 per cent witness it and are vicariously made miserable. Bullying ranges from verbal abuse, to conduct that is threatening and humiliating. It can also include intimidation, exploiting a psychological or physical vulnerability, and at its worst, actual sabotage of the victims' work.
Bullying affects the bottom line and creates a toxic "divide and conquer" environment, which prevents positive teamwork and collaboration.
Dr Gary Namie who heads the Workplace Bullying Institute, shares some alarming facts and the impact to organisations where bullies are allowed to thrive.
Q. You mention that bullying is four times more prevalent than illegal harassment. Can you elaborate on this?
Bullying goes beyond illegal harassment and ignores gender, ethnicity and race. We have identified that it occurs alone in 80 per cent of the cases and the remaining 20 per cent is a compound of other factors. As there are no state laws yet, in the vast majority of the cases there is no illegality. The individuals have nothing to fall back on as there is nothing that can be done about it with a legal umbrella. This also allows employers to ignore it and the bully continues to act with impunity.
Tags: abuse, financial chronicle, Gary Namie, shaku selvakumar, workplace bullying
Posted in WBI in the News | 1 Archived Comment | Post A Comment () »
Tuesday, July 23rd, 2013
By Steve Yoder, The Fiscal Times, July 18, 2013
Cardiologist Lowell Gerber might seem the unlikeliest of targets for workplace abuse. Hired in 2007 by a small hospital in rural Maine to start a cardiology program, he says he started having trouble on the job after he questioned hospital management about the circumstances of a patient's death. He claims that soon after, his bosses tried to undermine his ability to do his job. He was assigned exam rooms on opposite ends of the hospital, which cut into his productivity. Equipment and staff he asked for never arrived. He wasn't given an office, but a cramped exam room to work out of that he shared with a co-worker.
After six months, he was fired and never given a reason.
He wasn't alone—several of the hospital's other doctors, on a staff with only 22 physicians–were forced out and not told why, according to a report in the Bangor Daily News. (One said it likely was because he'd cooperated with Maine's Attorney General in an investigation into one of his hospital colleagues.) The next year, the administrator who fired Gerber was himself ousted, in part because an investigation revealed numerous failures in the hospital's emergency room procedures, according to the Daily News. Down East Community Hospital spokeswoman Julie Hixson told The Fiscal Times that the hospital will not comment on Gerber's allegations or the Daily News stories.
Gerber believes he was the target of workplace bullying— defined by the Workplace Bullying Institute as verbal abuse, offensive behavior that threatens or humiliates, or sabotage that keeps work from getting done, according to the Workplace Bullying Institute, which studies the issue. (If so, Gerber's case falls into that last category.)
Tags: fiscal times, Gary Namie, lowell gerber, management, steve yoder, workplace bullying
Posted in WBI in the News | No Archived Comments | Post A Comment () »
Tuesday, July 23rd, 2013
By Ron Maurer, SHRM, July 16, 2013
Since 2003, 25 states have introduced workplace bullying legislation that would allow workers to sue for harassment without requiring a showing of discrimination.
Critics contend that these laws would encourage frivolous lawsuits. Could they protect workers from bullying while not opening up employers to scores of meritless claims or imposing a civility code on the workplace?
"In fact, workplace bullying may lead to the boldest proposed change in U.S. employment law since the passage of Title VII of the Civil Rights Act," said Lori Armstrong Halber, a partner in the Philadelphia office of Fisher & Phillips.
"We all agree with the concept that there shouldn't be jerks in the workplace, but the issue is whether we can legislate that," said Rick Grimaldi, a partner in the Philadelphia and Washington, D.C., offices of Fisher & Phillips. "The whole concept is difficult to get your head around when you think about how expansive this could be. Every disgruntled employee becomes a potential plaintiff."
Presently, bullying by itself does not violate Title VII or any other anti-discrimination law.
Tags: Healthy Workplace Bill, Ron Maurer, SHRM, workplace bullying
Posted in Healthy Workplace Bill (U.S. campaign), WBI in the News, Workplace Bullying Laws | 5 Archived Comments | Post A Comment () »
Sunday, July 14th, 2013
Key lessons from Zimmerman murder trial acquittal for advocates for legal solutions to the workplace bullying crisis in the U.S.
Again, a jury's decision crushes hope for African-American youth. Read the NAACP statement about the jury decision. The "system" seems to not care even when they are killed for committing no crime. Zimmerman literally got away with committing murder. Watch Sen. Harry Reid, a former trial attorney, on Meet the Press state simply that he supports the "system" (advance to the 12:00 min. mark).
White supremacists will overtly rejoice; those harboring implicit stereotypes (explanations for discriminatory behavior when holders of stereotype never utter racial slurs aloud and may not have insight into how that stereotyping accounts for their own behavior) will refuse to acknowledge the moral dilemma such trial outcomes have on society.
We don't know yet if the jury members wrestled with their consciences over the "stand your ground" law in Florida state or the fact that hotheaded, self-proclaimed crusader Zimmerman was legally carrying a gun that provided the overwhelming leverage over the unarmed teenager. The legal bases of the trial were not supposed to test the defendant's racism. The judge disallowed that factor from entering the case. Any hope of changing Florida's "stand your ground" law was squashed by the governor.
The jury of Floridians upheld the validity of both state laws put in place by the powerful gun lobby and the anti-democratic group, ALEC, that hands out the boilerplate bills on all issues that serve to reverse social progress in America.
The decision honored the laws (that's what courts are supposed to do) while dishonoring Trayvon Martin's humanity extinguished needlessly by Zimmerman. In the not-so-distant background were the Newtown Connecticut parents whose children were slain by automatic weapons. Survivors of gun victims are expected to grieve and just "get on with their lives," and not to hope the loss of their loved ones will lead to any changes in our violent society.
Too few court decisions step outside the lines to make a social policy statement for the good of the human race. I had hoped the glare of the national spotlight with saturation coverage on TV would prod those six women to step up and do the right thing. Instead, the narrowness of court trials in the U.S. prevailed. The jury was not necessarily wrong. It certainly was not brave. Eliott Spitzer, former NY Attorney General and Governor, on ABC This Week, stated clearly "this was a failure of justice" (advance to the :30 sec. mark).
Tags: courts, Gary Namie, George Zimmerman, Healthy Workplace Bill, NAACP, Trayvon Martin, workplace bullying
Posted in Commentary by G. Namie, Fairness & Social Justice Denied, Healthy Workplace Bill (U.S. campaign), Rulings by Courts, Workplace Bullying Laws | 3 Archived Comments | Post A Comment () »
Friday, July 12th, 2013
WBI Director, Dr. Gary Namie, is luncheon speaker at the Kaufman & Canoles 29th Annual Employment Law Update, Hampton Roads Convention Center July 18. He will introduce the audience to Workplace Bullying as an Employee Health Hazard.
Tags: Gary Namie, Kaufman & Canoles, workplace bullying
Posted in Events & Appearances | No Archived Comments | Post A Comment () »
Tuesday, July 9th, 2013
Seven tell-tale signs of bullying
By Eve Ash
Women's Agenda (Australia)
July 9, 2013
When most people think of bullying, they imagine a nasty, vindictive boss standing over a subordinate, belittling and insulting them in front of the entire office staff.
Unfortunately, bullying and harassment is usually a lot harder to detect than this, and it can creep up gradually. In fact, in some bullying cases it may have started out as something that one party considered playful and harmless which gradually built up over time.
So how do you keep an eye out for this creeping set of behaviours that can cause so much damage, the ones that gradually cause you to lower your threshold of acceptable behaviour? Here are seven tell-tale signs:
Tags: eve ash, help, women's agenda, workplace bullying
Posted in Media About Bullying, Print: News, Blogs, Magazines | No Archived Comments | Post A Comment () »
Sunday, July 7th, 2013
Dear Kalola,

I have been a postal worker for 19 years. I am a female. The first 16 years were very uneventful. Numerous different managers and co-workers have come and gone in those 19 years. Five years ago a male military veteran was hired. He had been in the military for 13 years. I would guess his age to be about 45-50. We have three different crafts in our office. This military veteran spent 2.5 years as a "sub" to a regular carrier position and then through a series of unusual events was given a coveted regular position. These positions in our office usually take 8-12 years to get into.

I personally witnessed this man scream at the veteran female carrier on the workroom floor. He had been employed with us for less than a year. She retired soon after, making me the veteran carrier in our craft, and making him a regular.

He screamed at me after an incident in which he kept interrupting me in a craft meeting we were having with two supervisors. After the meeting, I went up to him and told him that I didn't appreciate him interrupting and disagreeing with every comment I made in front of the bosses. He blew his stack and screamed at me "You're harassing me! I'm telling management that you're harassing me!" After I left his area he proceeded to come up behind me while I was talking to two other women, and scream again "I'm telling management that you're harassing me!" We were both interviewed by management, as were the witnesses' and I was told to avoid talking to him from that point on. That was management's solution.

His campaign against me has included things as petty as closing doors after I open them to adjusting the office radio after he sees me touch it to comments loud enough for me to hear such as "when you're the best of the best over there". Or "I always obey all the rules." I am the whistle-blower in my office and have recently become the local steward for my office. His relationship with our last interim supervisor including eating pizza with her at her desk and poker parties at her house. She has thankfully moved on to an office that she will run by herself with no employees.

I have been experiencing severe anxiety at work and I'm not much calmer outside of work. I have crying fits which I'm assuming are some kind of panic attacks. With all due modesty, I used to be one of the funniest and happiest people to be around. My friends loved to be around me. I don't even recognize the person I am now.

The town I live in has a population of about 7,000. The job I have is literally in the top 3% of jobs you can get in this county. I have only a high school education and an elderly mother who lives here and who I am unwilling to leave. I do not consider relocation to another city an option for me.

Your website is what is currently keeping me sane. Thank you for it.

Postal Worker
(more…)
Tags: Let's Talk with Kalola, Post Office, workplace bullying
Posted in Let's Talk with Kalola | No Archived Comments | Post A Comment () »
Friday, July 5th, 2013
A Safe and Healthy Workplace For All by Mass State Sen. Katherine Clark, Melrose (MA) Free Press, July 4, 2013
Everyone deserves a safe and healthy workplace. Unfortunately, instances of workplace abuse and harassment are far too common, with both physical and psychological health consequences for employees.
By some estimates, more than a third of workers have experienced this type of mistreatment, and I have heard directly from many constituents about their own experiences.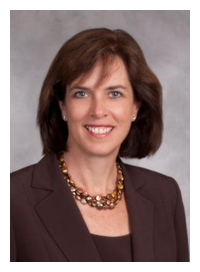 As a state, our economic wellbeing depends on the success of healthy and productive employees. Workplace harassment can have serious costs for employers, including reduced employee productivity, higher turnover and absenteeism rates, and increases in medical and workers' compensation claims.
Last week I testified before the Joint Committee on Labor and Workforce Development on legislation I have filed to address this challenge: An Act addressing workplace bullying, mobbing, and harassment, without regard to protected class status.
Tags: David Yamada, HB 1766, Healthy Workplace Bill, Massachusetts, Sen. Katherine Clark, workplace bullying
Posted in Healthy Workplace Bill (U.S. campaign), Workplace Bullying Laws | No Archived Comments | Post A Comment () »
Wednesday, July 3rd, 2013
Bullied targets often wait a long time to complain about their plight. Delays happen when they are not quite certain what freight train hit them. They ruminate too long about why they unjustly were targeted? How could someone be so cruel? Eventually, they want to tell their employer.
Chain-of-command reporting requirements are common. Got a problem? Tell your supervisor. But when your supervisor is the bully, the requirement is a dangerous trap. It turns out to be equally ineffective when the bully's boss is asked to make the bullying stop. [See the 2012 WBI Strategies Effectiveness study about the futility of confronting the bully directly or telling the bully's boss.]
People erroneously believe workplace bullying is an HR-level problem. Not so. It is more about leadership or the lack thereof. [See what understanding by a leader looks like.] Expecting HR to resolve bullying by holding a manager-bully accountable is a rare event. HR is there to defend the interests of management. They are not a neutral party in disputes. Retaliation is the most frequent consequence of following internal procedures for righting a wrong.
The larger point is that internal systems put the institution in the tripartite role of abuse by agents of the employer, then they are investigators, and finally they are judges and adjudicators. How can this turn out well for those subjected to harm by that same system? Internal investigators grant credibility to managers, while non-supervisory workers are considered malingerers, malcontents, disgruntled and mendacious. Senior managers consider workers who report that the best connected friends of those senior managers have done bad things to be the problem. The reporting is considered the problem — not the unconscionable actions that the complainant felt had to be reported.
And so we see the model repeated by several government institutions: the NSA, the CIA-FBI, the Dept. of Defense. Truth tellers (whistleblowers) and truth-telling victims are hunted like criminals, dehumanized, discounted, ignored, tormented, terminated, discharged from service, or imprisoned all to discourage others from showing the same kind of courage.
Tags: CIA, complainant, complaint system, Edward Snowden, FBI, government, HR, Jack Kiriakou, Kirsten Gillibrand, military sexual trauma, Myah Smith, NSA, sexual assault, Thomas Drake, Tina Clemans, traitor, whistleblower, workplace bullying
Posted in Commentary by G. Namie, Fairness & Social Justice Denied, Media About Bullying, Print: News, Blogs, Magazines, The New America, Tutorials About Bullying, WBI Education | 3 Archived Comments | Post A Comment () »
Tuesday, July 2nd, 2013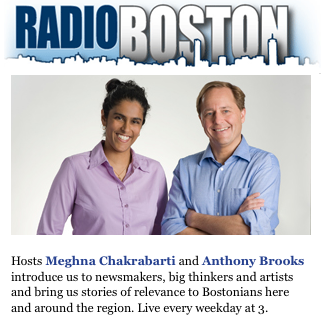 From Radio Boston, WBUR, July 2, 2013
Suffolk University Law Professor David Yamada on HB 1766 in Massachusetts, the Healthy Workplace Bill.
Listen at the WBUR Audio Archives
Tags: abusive work environments, David C Yamada, HB 1766, Healthy Workplace Bill, legislation, Massachusetts, Rep Ellen Story, Sen. Katherine Clark, workplace bullying
Posted in Broadcasts: Video, TV, radio, webinars, Healthy Workplace Bill (U.S. campaign), Media About Bullying, Workplace Bullying Laws | No Archived Comments | Post A Comment () »