Posts Tagged 'workplace bullying'
Sunday, July 7th, 2013
Dear Kalola,

I have been a postal worker for 19 years. I am a female. The first 16 years were very uneventful. Numerous different managers and co-workers have come and gone in those 19 years. Five years ago a male military veteran was hired. He had been in the military for 13 years. I would guess his age to be about 45-50. We have three different crafts in our office. This military veteran spent 2.5 years as a "sub" to a regular carrier position and then through a series of unusual events was given a coveted regular position. These positions in our office usually take 8-12 years to get into.

I personally witnessed this man scream at the veteran female carrier on the workroom floor. He had been employed with us for less than a year. She retired soon after, making me the veteran carrier in our craft, and making him a regular.

He screamed at me after an incident in which he kept interrupting me in a craft meeting we were having with two supervisors. After the meeting, I went up to him and told him that I didn't appreciate him interrupting and disagreeing with every comment I made in front of the bosses. He blew his stack and screamed at me "You're harassing me! I'm telling management that you're harassing me!" After I left his area he proceeded to come up behind me while I was talking to two other women, and scream again "I'm telling management that you're harassing me!" We were both interviewed by management, as were the witnesses' and I was told to avoid talking to him from that point on. That was management's solution.

His campaign against me has included things as petty as closing doors after I open them to adjusting the office radio after he sees me touch it to comments loud enough for me to hear such as "when you're the best of the best over there". Or "I always obey all the rules." I am the whistle-blower in my office and have recently become the local steward for my office. His relationship with our last interim supervisor including eating pizza with her at her desk and poker parties at her house. She has thankfully moved on to an office that she will run by herself with no employees.

I have been experiencing severe anxiety at work and I'm not much calmer outside of work. I have crying fits which I'm assuming are some kind of panic attacks. With all due modesty, I used to be one of the funniest and happiest people to be around. My friends loved to be around me. I don't even recognize the person I am now.

The town I live in has a population of about 7,000. The job I have is literally in the top 3% of jobs you can get in this county. I have only a high school education and an elderly mother who lives here and who I am unwilling to leave. I do not consider relocation to another city an option for me.

Your website is what is currently keeping me sane. Thank you for it.

Postal Worker
(more…)
Tags: Let's Talk with Kalola, Post Office, workplace bullying
Posted in Let's Talk with Kalola | No Archived Comments | Post A Comment () »
Friday, July 5th, 2013
A Safe and Healthy Workplace For All by Mass State Sen. Katherine Clark, Melrose (MA) Free Press, July 4, 2013
Everyone deserves a safe and healthy workplace. Unfortunately, instances of workplace abuse and harassment are far too common, with both physical and psychological health consequences for employees.
By some estimates, more than a third of workers have experienced this type of mistreatment, and I have heard directly from many constituents about their own experiences.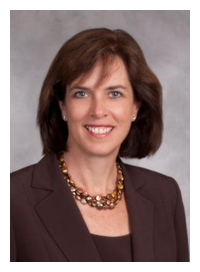 As a state, our economic wellbeing depends on the success of healthy and productive employees. Workplace harassment can have serious costs for employers, including reduced employee productivity, higher turnover and absenteeism rates, and increases in medical and workers' compensation claims.
Last week I testified before the Joint Committee on Labor and Workforce Development on legislation I have filed to address this challenge: An Act addressing workplace bullying, mobbing, and harassment, without regard to protected class status.
Tags: David Yamada, HB 1766, Healthy Workplace Bill, Massachusetts, Sen. Katherine Clark, workplace bullying
Posted in Healthy Workplace Bill (U.S. campaign), Workplace Bullying Laws | No Archived Comments | Post A Comment () »
Wednesday, July 3rd, 2013
Bullied targets often wait a long time to complain about their plight. Delays happen when they are not quite certain what freight train hit them. They ruminate too long about why they unjustly were targeted? How could someone be so cruel? Eventually, they want to tell their employer.
Chain-of-command reporting requirements are common. Got a problem? Tell your supervisor. But when your supervisor is the bully, the requirement is a dangerous trap. It turns out to be equally ineffective when the bully's boss is asked to make the bullying stop. [See the 2012 WBI Strategies Effectiveness study about the futility of confronting the bully directly or telling the bully's boss.]
People erroneously believe workplace bullying is an HR-level problem. Not so. It is more about leadership or the lack thereof. [See what understanding by a leader looks like.] Expecting HR to resolve bullying by holding a manager-bully accountable is a rare event. HR is there to defend the interests of management. They are not a neutral party in disputes. Retaliation is the most frequent consequence of following internal procedures for righting a wrong.
The larger point is that internal systems put the institution in the tripartite role of abuse by agents of the employer, then they are investigators, and finally they are judges and adjudicators. How can this turn out well for those subjected to harm by that same system? Internal investigators grant credibility to managers, while non-supervisory workers are considered malingerers, malcontents, disgruntled and mendacious. Senior managers consider workers who report that the best connected friends of those senior managers have done bad things to be the problem. The reporting is considered the problem — not the unconscionable actions that the complainant felt had to be reported.
And so we see the model repeated by several government institutions: the NSA, the CIA-FBI, the Dept. of Defense. Truth tellers (whistleblowers) and truth-telling victims are hunted like criminals, dehumanized, discounted, ignored, tormented, terminated, discharged from service, or imprisoned all to discourage others from showing the same kind of courage.
Tags: CIA, complainant, complaint system, Edward Snowden, FBI, government, HR, Jack Kiriakou, Kirsten Gillibrand, military sexual trauma, Myah Smith, NSA, sexual assault, Thomas Drake, Tina Clemans, traitor, whistleblower, workplace bullying
Posted in Commentary by G. Namie, Fairness & Social Justice Denied, Media About Bullying, Print: News, Blogs, Magazines, The New America, Tutorials About Bullying, WBI Education | 3 Archived Comments | Post A Comment () »
Tuesday, July 2nd, 2013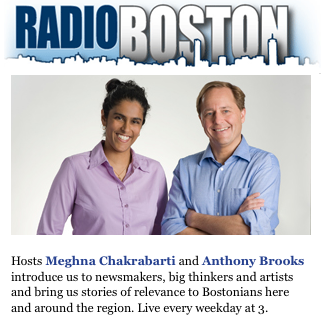 From Radio Boston, WBUR, July 2, 2013
Suffolk University Law Professor David Yamada on HB 1766 in Massachusetts, the Healthy Workplace Bill.
Listen at the WBUR Audio Archives
Tags: abusive work environments, David C Yamada, HB 1766, Healthy Workplace Bill, legislation, Massachusetts, Rep Ellen Story, Sen. Katherine Clark, workplace bullying
Posted in Broadcasts: Video, TV, radio, webinars, Healthy Workplace Bill (U.S. campaign), Media About Bullying, Workplace Bullying Laws | No Archived Comments | Post A Comment () »
Tuesday, July 2nd, 2013
Here at WBI, we have long contended that organizations need their highest ranking leaders to genuinely want to stop workplace bullying. Lip service from the top might be adequate to get an initiative started by the internal champions and advocates, but the risk is that the executive reserves the right for him or herself to stop the program without warning or justification. Unfortunately, most executives squash attempts by earnest champions at the start.
Here's a rare good news tale from the University of Massachusetts. These are the words of the Chancellor writing to all campus staff with my comments in burgundy.
Shortly after my arrival on campus last year, I learned of the disturbing results of a survey about workplace bullying that had been administered to all faculty and staff members. While the numbers were consistent with those found at workplaces of all types throughout the country, this is clearly an area in which UMass Amherst aspires to be something much better than average.
Tags: Gary Namie, Subbaswamy, union, Unions, unions and bullying, Univ of Massachusetts, workplace bullying
Posted in Good News, Tutorials About Bullying, Unions, WBI Education | No Archived Comments | Post A Comment () »
Tuesday, July 2nd, 2013
Dear Kalola,

No one seems to listen, politicians, judges, even you folks. I have for many years worked as a tugboat captain. Hauling Oil & Fuel between the islands in Hawaii. I was constantly bullied and intimidated at work to use faulty equipment and unseaworthy vessels. I complained, was terminated, blamed for the things I complained about. I filed a complaint, won my unemployment case. I filed a federal lawsuit and now I am up for a forced settlement of pennies. I wrote to you folks during my case no one ever got back to me.

My case is huge, unfortunately the company I am up against is the largest in the world. I had 3 law firms help me with this case and several expert witnesses….but still, even though I had more than enough evidence….I was forced to settle. Settlement is July 3, 2013. This case, unfortunately became political. My story needs to be told and heard by people who care and want to do something….seriously about this national problem of bullying and intimidation in the workplace. My story would make an excellent movie, it has all the elements that would make it a hit. I hope this time some one contacts me and this is not a waste of time, I hope you folks are serious.

Hawaii Tugboat Captain
(more…)
Tags: Let's Talk with Kalola, workplace bullying, Workplace Bullying Institute
Posted in Let's Talk with Kalola | No Archived Comments | Post A Comment () »
Monday, July 1st, 2013
FIRST-TIME ABUSERS IN BULLIED TARGETS' LIVES
WBI 2013-H Instant Poll
Prior life experiences play a role in the depth of emotional injury that bullying can cause a person. Individuals who have never been abused in their lives may take longer to recognize that they are actually being bullied. Without memories or repressed cognitive representations of being the victim of abuse, bullying is a completely novel experience. Learning begins when first targeted for the first time in their lives.
Targets with prior brushes with abuse in their lives do not necessarily risk being targets of workplace bullying. However, when targeted, emotional memories are quickly triggered and those targets are subject to re-traumatization. The levels of emotional pain, shame and distress are much more severe than for individuals experiencing abuse for the first time as an adult in the workplace.
This single-question survey sought to ascertain what percentage of bullied targets were recipients of abusive conduct for the first time in their lives and who are the perpetrators.
Tags: research, target, WBI Instant Poll, workplace bullying, Workplace Bullying Institute
Posted in WBI Surveys & Studies | 5 Archived Comments | Post A Comment () »
Monday, July 1st, 2013
AGE OF WORKPLACE BULLIED TARGETS
WBI 2013-G Instant Poll
For the 16 years of WBI operations, we have noticed that telephone callers seeking help with their workplace bullying problems are rarely young. They tend to be veteran workers with long careers. For a variety of reasons documented by other WBI studies older workers make ideal vulnerable targets. An earlier WBI study found the average age to be 41. We again asked about age when bullying started at work.
(more…)
Tags: age, research, targets, WBI surveys, workplace bullying
Posted in WBI Surveys & Studies | No Archived Comments | Post A Comment () »
Thursday, June 27th, 2013
Here is a flyer that we developed for targets to share with their employers who do not understand what workplace bullying is. If the reaction to this simple sheet is negative then you know to not waste time trying to educate that person. They will never be sympathetic to your plight.
Tags: fact sheet, workplace bullying, Workplace Bullying Institute
Posted in Tutorials About Bullying, WBI Education | No Archived Comments | Post A Comment () »
Wednesday, June 26th, 2013
A big part of my job here at WBI is to help targets over the phone. This gives me the opportunity to hear many stories describing the dastardly tactics and deceit used by workplace aggressors and employers to hurt bullied targets.
Just when I think I've heard it all, there's another whopper. According to an unnamed caller, one way employers might unintentionally warn of an impending termination is through healthcare benefit cancellation. If you think you may be fired, call your insurer to ask when (or if) your health care benefits are scheduled to expire.
You may surprised to find the date sooner than you thought, which may indicate when the company plans to let you go.
Have you heard of or experienced this? Let us know in the comments.
Tags: Daniel Christensen, scenario, target tale, workplace bullying
Posted in Target Tale, Tutorials About Bullying | No Archived Comments | Post A Comment () »