August 7th, 2013
Workplace Bullying University
August is an unusual month. We split the overwhelming number of folks interested in attending our Workplace Bullying University® into two small groups.
Here is the group that just graduated on Aug. 4.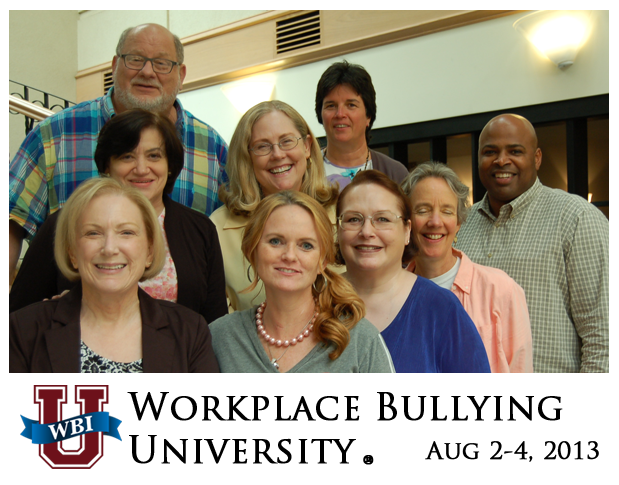 The next University Training for Professionals with open seats held in Bellingham, Washington is scheduled for November 15-17. Read all about the benefits of University for your professional career or organization wishing to launch an anti-bullying initiative.

Tags: Gary Namie, training for professionals, Workplace Bullying University
This entry was posted on Wednesday, August 7th, 2013 at 9:20 am and is filed under Hear Ye! Hear Ye! 2, Tutorials About Bullying, WBI Education. You can follow any responses to this entry through the RSS 2.0 feed. You can leave a response, or trackback from your own site.