March 17th, 2014
Zinn Project: Real Irish American story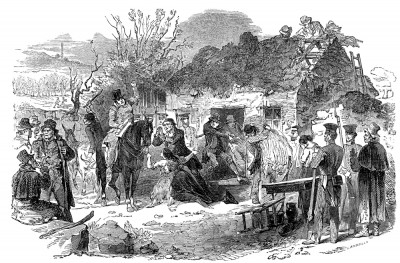 The Real Irish American Story Not Taught in Schools
by Bill Bigelow, Zinn Education Project, March 16, 2014
We cannot do justice to the article by reprinting. Read it for yourself in its original home, the Zinn Education Project. The British portrayal of the famine as a completely natural event is a shameful part of their history as empire.
Sadly, as the article points out, American school textbooks are effectively "dummying down" students.

Tags: emigration, immigration, Irish potato famine, St. Patrick's Day
This entry was posted on Monday, March 17th, 2014 at 8:42 am and is filed under Commentary by G. Namie. You can follow any responses to this entry through the RSS 2.0 feed. You can leave a response, or trackback from your own site.