Archive for the 'FYI' Category
Tuesday, May 19th, 2020
Director Jay Galione and Producer Sheila Dvorak announce the release of their documentary Gone Postal. Jay Galione, son of a postal worker, investigates the dark corners of the U.S. Postal Service. Across the country, brave employees stand up to injustice on the job and fight to Save the People's Post Office.
Gone Postal TRAILER 2020 from Jay Galione on Vimeo
Gone Postal will screen on-demand for 24 hours starting at 12 noon on Friday May 22. Listed as Program #1 at the Workers Unite Film Festival Home Page.
On Saturday May 23 at 12 noon, join them: www.facebook.com/gonepostalfilm/ for a Live Panel with Special Guests who will answer your questions and talk about the current threat to our Postal Service and what we can do about it! Follow Them On Facebook To Stay Up To Date

Tags: Gone Postal documentary, Jay Galione, Sheila Dvorak
Posted in FYI | No Archived Comments | Post A Comment () »
Tuesday, May 19th, 2020
Here's what the Trump administration has done behind the headlines to gain control over the US Postal Service. The Postal Service Board of Governors has oversight powers for USPS, operating like a Board of Trustees in a corporation. Board membership depends on U.S. Senate nominations (solely Republican determined) and presidential appointments. The Board is currently essentially all Trump appointed.
Recently, Trump has blasted the USPS as "a joke." The Republicans have long wanted to privatize it so that over 630,000 unionized workers can be compelled to work for pennies on the dollar as non-union rentals. Trump's only interest seems to be his petty war with Jeff Bezos. The Bezos-owned Washington Post has reporters with eyes wide open writing stories about Trump's corruption. The Amazon-owning Bezos pays the USPS to carry millions of Amazon boxes the "last mile" for mere pennies per package. The Postal Regulatory Commission establishes shipping rates. Packages make up only about 30% of USPS business.
The USPS is losing money like all businesses, though they have to operate at a distinct disadvantage with the requirement to pay retirement funds in advance for workers not yet born! Now comes the U.S. Treasury dangling a small $10 billion loan as part of the $2 trillion CARES Act). Trump conditioned the loan on the raising of package and shipping rates by 4 times (to get back at Amazon). Note Trump's reliance upon quid pro quo (again, can you remember Impeachment?). And Treasury demanded managerial control over the USPS in exchange for funding the loan.
Under Postmaster General Megan Brennan, the USPS asked Congress for $75 billion in emergency funding. As a quasi-governmental agency, the USPS does not receive routine funding from Congress.
Vice-chair of the Board, David Williams, a former Inspector General for the USPS, Social Security Administration, Treasury, and the Nuclear Regulatory Commission before Trump came to office, resisted the takeover attempts by Treasury and resigned on April 30 in protest.
The vacancy allowed the Board to name a new Postmaster General, Louis DeJoy, replacing Megan Brennan who served since 2015, an Obama appointee. DeJoy donated $1.2 million to Trump's campaign and millions to the Republican National Committee. He is overseeing fundraising for the Republican National Convention.
"Postal workers are the heart and soul of this institution, and I will be honored to work alongside them and their unions," DeJoy said in a formal statement. However his record at the firm he founded and led tells a different story. According to David Dayen at the American Prospect, several women workers had miscarriages on the job, after being ignored in their requests to lighten their duties, which included lifting heavy boxes. In one case (when DeJoy was on the board, but not CEO), a woman died on the warehouse floor and workers were instructed to work around her for the rest of the shift.
Two days after DeJoy was named, on May 13, 40-year USPS veteran Ronald Stroman, Deputy Postmaster General, resigned.
The foxes are firmly entrenched in the hen house now. Pray for the survival of the USPS.
Perhaps issue a new stamp to fundraise. We can lick them all!
---
UPDATE
The Democratic-led House passed $25 billion support package for the Postal Service. Next, it goes to Mitch's side where the grim reaper and do-nothing Republican Senators await. Let's see what happens.

Tags: APWU, David Williams, Gone Postal documentary, Jay Gallione, Louis DeJoy, Megan Brennan, NALC, Unions, USPS
Posted in FYI | No Archived Comments | Post A Comment () »
Tuesday, April 21st, 2020
As Rachel Scarborough King writes in The Nation, the British Postal Service switched in 1840 from having people pay to receive their mail to having senders prepay postage with the introduction of the first postage stamp,
In the US in the 1840's a single nationwide system developed. The cost to mail a letter to anywhere cost the same as to anywhere else. Postage was the great equalizer and everyone had equal access to mail.
Republicans have been pushing to privatize the USPS for decades. They would prefer that we pay a fortune to FedEx, UPS and DHL and any future courier. The Postal Service volume is down 30% from a year ago. With over 22 million newly unemployed, online Amazon purchases shipped by USPS, it is unlikely to turn around the fortunes of the large, unionized quasi-federal agency.
The USPS ceased being a federal agency in 1971. It is quasi-federal meaning that some federal rules apply to its employees but the only federal financial support comes from postage paid for mailings of elected officials ("franking").
However, in 2006 Congress meddled with the future prospects of the USPS. It mandated that the USPS prepay the pensions for its employees 50 years IN ADVANCE. The billions paid each year into this senseless and unprecedented account erodes the budget needed to pay all other operating expenses. In slow times, the retirement obligation puts the agency in arrears.
Watch now as the Republicans crow about the "underperforming" Postal Service, a situation entirely manufactured by Republicans of an earlier time. They always expect Americans to have short memories.
I have an affinity for postal workers. I've spoken about workplace bullying at APWU events. A successful NALC arbitration, featuring eloquent Minneapolis arbitrator Bernice Fields, has been showcased in WBI programs since 2000. And most relevant is my participation in Emil Chiaberi's documentary, Murder By Proxy: How America Went Postal, an exploration of the unseen factors leading to postal workplace massacres.
To bring the story to the present, Trump hates the USPS for reasons different from the historical Republican privatization ideology. He simply hates billionaire Jeff Bezos who owns the Washington Post newspaper that holds Trump accountable for his lies (they maintain a count) and for breaking institutions intended to protect democracy. What does the Post have to do with the USPS? Bezos made his billions from Amazon who ships products via the USPS for discounted, high-volume rates. Trump loves Apple, but hates Amazon.
As various fiscal relief packages work their way through Congress during the COVID-19 pandemic, Trump ordered that no funds be given to the USPS. It is a deliberate act of cruelty.
Maybe we can do our part to boost revenue at the USPS.
Colleague David Yamada led me to the recent stamp design "Healing PTSD," an apt title related to what bullied targets need. It was designed by Greg Breeding with a Mark Laita photo of a green plant sprouting from the ground covered by fallen leaves. The image is intended to symbolize the PTSD healing process, growth and hope.
Single stamps sell for $0.65. A sheet of 20 sells for $13 with $2 going to a PTSD treatment charities.
Buy USPS products — online (scroll to the bottom of page for PTSD stamp) or at your local post office.

Tags: Amazon, APWU, Bernice Fields, Emil Chiaberi, going postal, Healing PTSD stamp, Jeff Bezos, massacres, Murder by Proxy, NALC, Postal Service, postal workers, retirement, Trump, USPS, Washington Post
Posted in FYI | No Archived Comments | Post A Comment () »
Sunday, April 12th, 2020

Tags: Andrea Bocelli, coronavirus, Duomo in Milan, Easter
Posted in FYI | No Archived Comments | Post A Comment () »
Friday, April 10th, 2020
We need so much more of this when working people are getting shafted. Note the incredulous business network host. How dare he challenge vulture capitalism during (or because of) the pandemic.
Chamath Palihapitiya on CNBC
If the video doesn't play, follow this link:
https://www.cnbc.com/video/2020/04/09/palihapitiya-us-shouldnt-bail-out-hedge-funds-billionaires-during-pandemic.html?&qsearchterm=Chamath%20Palihapitiya

Tags: billionaires, give money to Americans, hedge fund, Main Street, pay workers, Wall Street
Posted in FYI | No Archived Comments | Post A Comment () »
Thursday, April 2nd, 2020
Best finds of the week.

Tags: virtual choir
Posted in FYI | No Archived Comments | Post A Comment () »
Tuesday, March 10th, 2020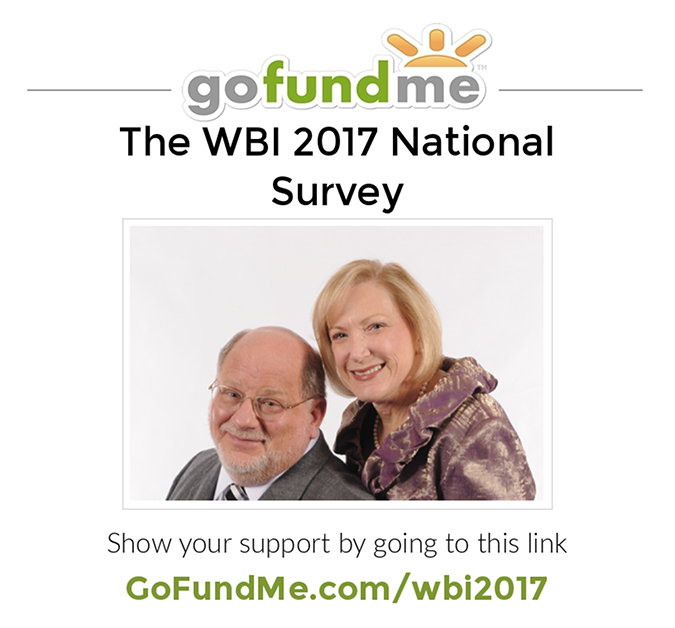 Tags: WBI 2020 U.S. Workplace Bullying Survey
Posted in FYI | No Archived Comments | Post A Comment () »
Wednesday, April 5th, 2017
Last night we attended a San Francisco Symphony concert. It wasn't an ordinary event. It was called Symphony Pride a fundraiser for five LGBTQ organizations.

The advertising described the special concert as "celebrating the Bay Area's spirit of inclusion and diversity with a focus on the voices of the LGBTQ community … festive occasion … featuring six-time Tony Award-winner Audra McDonald who narrates Aaron Copland's iconic Lincoln Portrait … reaffirming San Francisco's commitment to equality for all."
It was an emotional evening. The audience roared with appreciative applause like no other symphony audience. They obviously adore the maestro Michael Tilson Thomas (MTT to everyone in SF), the symphony's conductor since 1995. MTT brought on stage his partner of 38 years who he was able to marry just two years ago. There were short videos of gay musicians from the orchestra who spoke of the welcoming workplace culture, an inclusive safe climate, at the symphony.
The mayor of the city spoke about resisting the Trump administration and its shameful reversals on human rights as a model for the rest of America. Again roaring applause. I've seen MTT conduct before. Never saw him jump so high. So animated. A virtual love affair with the audience. The passion of the artists was inspiring.
The talented, new mom Audra McDonald sang some lovely songs. Then, she went rogue with the 1968 Laura Nyro song Save the Country, at MTT's admitted encouragement (who could have predicted he is a fan of protest anthems?). With but one short rehearsal prior to the concert, she belted out the call for us all to "I've got fury in my soul … save the people …. save the children … lay the devil down … we can build a dream with love … save the country!" Pure rapture.

Tags: Audra McDonald, Copland, LGBTQ, Lincoln Portrait, Michael Tison Thomas, MTT, San Fransicso Symphony, symphony pride
Posted in FYI | No Archived Comments | Post A Comment () »
Friday, July 29th, 2016
By Darrell Smith, Sacramento Bee, July 28, 2016
with WBI commentary inserted
Sacramento jurors, in a $1.1 million verdict Wednesday, sided with a state corrections employee who claimed her higher-ups did little or nothing to protect her from threats made by one of her subordinates, then retaliated against her when she complained of the threatening treatment.
The threat was a death threat, of bringing a gun to work, not a minor act.
Jurors awarded Onalis Giunta, a supervising dental assistant at Folsom State Prison when she filed the 2012 lawsuit against California Department of Corrections and Rehabilitation, $990,000 for noneconomic losses and mental suffering along with another $107,000 in past and future earnings, in their verdict, court documents showed.
It was not known Thursday whether there were plans to appeal the verdict.
Giunta in the lawsuit characterized the man identified in court documents as Serge Protsyuk, as a problem employee who often ran afoul of California Department of Corrections and Rehabilitation rules and regulations.
Protsyuk was a former coworker of the newly promoted supervisor, Giunta. He never respected her authority and was coddled by two male supervisors of hers who undermined her role. He aggressively disobeyed rules that he felt did not apply to him, daring her to discipline him.
Giunta alleged that the employee threatened to bring a gun to work after disciplinary action in November 2010. Protsyuk followed the alleged gun threat with months of more intimidation, the lawsuit alleged, forcing Giunta to take a yearlong, doctor-ordered stress leave.
Yes, you read that correctly. After he threatened revenge on her for an unfavorable evaluation by bringing a gun to work, the warden and security staff who had been told of the threat that night planned to search him the next morning when Protsyuk arrived for work. NO ONE ever called Giunta that night to warn her of the threat made against her. Protsyuk was frisked the next morning and allowed to go work as usual. Giunta was told about the threat AFTER she saw Protsyuk walk past her office window! No suspension. No punishment. And Giunta had to work with him for another six months without his removal.
Giunta was traumatized. All the while, the warden had decided that no violation of the strict zero-tolerance Violence Prevention Policy had occurred. No investigation of Giunta's complaint about the violation was undertaken.

Tags: bullying, California Department of Corrections & Rehabilitation, Folsom State Prison, Gary Namie, Lawrance Bohm, Onalis Giunta, Protsyuk, Robert Boucher, trial, violence policy
Posted in FYI | No Archived Comments | Post A Comment () »
Saturday, December 26th, 2015
To all of us who call ourselves Christians and to all compassionate, well meaning people in the world, here's a call to action …
The words are a poem by Howard Thurman (1899-1981)
When the song of the angels is stilled,
When the star in the sky is gone,
When the kings and princes are home,
When the shepherds are back with their flock,
The work of Christmas begins:
To find the lost,
To heal the broken,
To feed the hungry,
To release the prisoner,
To rebuild the nations,
To bring peace among people,
To make music in the heart.
Set to a cappella choral music by Dan Forrest

Tags: Dan Forrest, Howard Thurman, music, the work of christmas
Posted in FYI | No Archived Comments | Post A Comment () »