Archive for the 'Fairness & Social Justice Denied' Category
Tuesday, November 14th, 2017
Written by Laurie Ruettimann after the Uber and Weinstein harassment scandals, but before Alabama's Roy Moore's misconduct.
Let's Face It. HR is Powerless to Help Women Who are Harassed.
I'm a 20-year Veteran of HR. Something Needs to be Fixed
By Laurie Ruettimann, Vox.com, Oct 18, 2017
Women are a human resources nightmare.
The national conversation has once again turned to women's experiences of sexual harassment. Nearly two weeks ago, the New York Times and the New Yorker published allegations of rape and sexual assault by Harvey Weinstein against actresses in Hollywood and beyond. These experiences go back decades, and they are often, but not exclusively, related to women who met Weinstein in a professional capacity and felt pressured, out of fear for their safety and their careers, to comply.
In other words, these women were harassed in the workplace.
Earlier this year, Susan Fowler blew the whistle on sexism and harassment at Uber. Fowler and her colleagues complained to Uber's leadership about the culture of harassment within the organization, and they were routinely dismissed by everybody — including the HR department.
It was only when Fowler wrote a viral blog post detailing her complaints that Uber got serious. The company hired former US Attorney General Eric Holder to launch an investigation to understand why so many women had such bad things to say about their employee experience. The report was damning, and more than 20 people were fired for inappropriate conduct, including allegations of sexual harassment and management ignoring multiple reports of sexist behavior and harassment. Former CEO Travis Kalanick, who was not accused of harassment himself but reportedly did nothing to stop it when allegations came in, as well as other sexist and toxic behavior, resigned under pressure from investors.
That could've been a watershed moment for women in the workforce, but it wasn't. That's because corporate America, and human resources in particular, don't care about women. They care about minimizing risk to enhance the value of a brand, which ultimately leads to greater revenue and stronger profits.
In short, nobody cares about women. Once the shock-and-awe of Harvey Weinstein is over, very little will change for the average worker in America. I know this because I'm a 20-year veteran of human resources. In that time, I worked at big organizations like Pfizer, Kemper Insurance, and Monsanto. I left my corporate job in 2007 and started writing and speaking about HR in an attempt to transform the entire function. I haven't done a very good job because HR still sucks.

Tags: HR, HR fails women, HR is useless, human resources, Laurie Ruettimann, sexual harassment
Posted in Employers Gone Wild: Doing Bad Things, Fairness & Social Justice Denied, Tutorials About Bullying | 1 Archived Comment | Post A Comment () »
Friday, July 7th, 2017
2017 WBI U.S. Workplace Bullying Survey
Health Impact on Targets

40% of targets are believed to suffer adverse health consequences from bullying

The Workplace Bullying Institute commissioned Zogby Analytics to conduct the 2017 national scientific U.S. survey across two days in late April. The stratified random sample of 1,008 individuals represented all adult Americans. [Zogby methodology and sample details here.] It was WBI's fourth national survey.
We used the definition of workplace bullying that matches perfectly the definition codified in the Healthy Workplace Bill. Bullying is repeated mistreatment but also "abusive conduct." We asked American survey respondents to consider only the most serious forms of bullying.
The power of the workplace bullying movement is derived principally from the impact on the health of targeted individuals. Bullying is the dominant psychosocial stressor in the work environment of targeted workers. That stressor triggers the human stress response. In turn, with prolonged exposure to frequent incidents, targets risk the onset of stress-related diseases. In other words, bullying is an occupational health hazard
This question queries the American public about whether health harm from bullying manifested. [N = 479; no experience respondents deleted.]
Wording of the Target Health Question: Was the health of the targeted person adversely affected by the mistreatment?
The split between respondents (targets and witnesses only) who were certain bullying had created health harm was 40%:60% with the latter being those who could not be certain.
Several factors could account for the 60% of uncertain respondents. Targets rarely publicly share their health problems with colleagues. Personal shame suppresses an outpouring. Also targets can endure bullying for long periods of time without awareness that the source of the ill health is their workplace with an attacking bullying in it. That is, the causal links take time to be recognized by targets themselves. Target-respondents could have been part of the 60% of doubters. See Figure 4 below.
Witnesses, too, rarely get into conversations about medical maladies with targets. They, too, may be unwilling or unable to perceive the causal factors which contribute to their friends' ill health.
[See the WBI extensive survey of bullied targets (a non-scientific sample) of the effects of bullying on targets' health.]
Gary Namie, PhD
WBI Research Director
Download the pdf version of these Target Health Impact findings.
View findings related to other questions asked in the 2017 Survey.
Download the complete report of the 2017 WBI U.S. Workplace Bullying Survey.

Tags: 2017 WBI U.S. Workplace Bullying Survey, abusive conduct, Gary Namie, health, human stress response, stress-related diseases, target of bullying, victim of bullying, workplace bullying
Posted in Bullying-Related Research, Fairness & Social Justice Denied, Social/Mgmt/Epid Sciences, WBI Education, WBI Surveys & Studies | 1 Archived Comment | Post A Comment () »
Monday, April 10th, 2017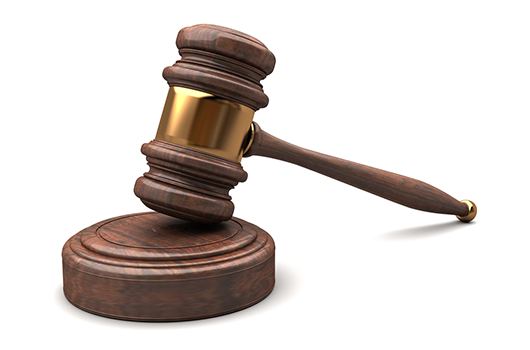 American Federal Civil Rights Title VII law does not yet include protections (actually the right to seek legal redress in courts) for discrimination because of sexual orientation. That means sexual orientation is not one of the protected classes upon which claims of illegal discrimination by employers are based. A recent appellate court decision expands federal legal protections.
The current eight protected classes are: race, color, religion, sex, national origin, disability, genetic information and age. However, several states have added sexual orientation to their nondiscrimination statutes. Employers, of course, may voluntarily add any protections to the lean list of federal and state protections to their internal policies and procedures. But American employers have little appetite for expanding employee protections.
Congress could expand federal law if it wished. Fat chance though. The heartless authors of the The American Health Care Act and the party that installed Jeff Sessions as the U.S. Attorney General (who is "reviewing" prior Department of Justice initiatives — consent decrees and reform plans — to reduce police violence) are not likely to EXPAND the number of ways people can claim discrimination. The regulation-killers are actually against protections-for-the-people.
The U.S. Supreme Court (SCOTUS) also provided context with its 2015 decision in the Obergell case to protect the right of same-sex couples to marry. The court changed law faster than was possible by Congress, a legislative body paralyzed by homophobic ideological leaders. Society and the then-SCOTUS were more progressive than lawmakers. When courts provide legal precedent for subsequent cases, they are making case law. It is the alternative to waiting for legislatures to act. In other words, the new interpretations of existing written laws can expand or contract them.
In this context of proactive court and sluggish legislatures, the Chicago-based Seventh Circuit Court of Appeals decided the case of Kimberly Hively (No. 15-1720) on April 4. Kimberly Hively began part-time teaching at Ivy Tech Community College of Indiana in 2000. She applied for full-time teaching positions as they arose between 2009 and 2014. She never was hired. Hively is a lesbian; the college knew it. She believed the application rejections were based on her sexual orientation. She filed an EEOC complaint in 2013. The EEOC gave her permission to sue in court. Judge Rudy Lozano dismissed her case in district federal court.
The 7th Circuit majority of 11 judges, with three judges dissenting, expanded Title VII protections to include sexual orientation protection against discrimination. The majority agreed with plaintiff Hively. This is a landmark case. The defendant community college may take the case to SCOTUS. The current 11th Circuit has rejected a similar case asking for sexual orientation protection. Legal experts predict that it will be heard by SCOTUS.
Chief Judge Diane Wood, for the majority, wrote:
Ivy Tech refused to promote Professor Hively because she is homosexual. Professor Hively argues that, in doing so, the College relied on her sex, because, but for her sex, she would not have been denied a promotion (i.e., she would not have been denied a promotion if she were a man who was sexually attracted to women). She also argues that Ivy Tech's actions constituted associational discrimination: The College took issue with Professor Hively's intimate association with women and refused to promote her. There is no allegation, however, that the College refused to promote women; nor is there an allegation that it refused to promote those who associate with women. Rather, Ivy Tech's alleged animus was against Professor Hively's sexual orientation—a combination of these two factors (p. 36)
Here, the majority considers sexual orientation an extension of "sex" which is addressed by Title VII law:
One cannot consider a person's homosexuality without also accounting for their sex: doing so would render "same" and "own" meaningless. As such, discriminating against that employee because they are homosexual constitutes discriminating against an employee because of (A) the employee's sex, and (B) their sexual attraction to individuals of the same sex. And "sex," under Title VII, is an enumerated trait (p.37) … Thus, the College allegedly discriminated against Professor Hively, at least in part, because of her sex (p. 40)
So, we wait to see how successfully this extension of protections holds up in future court cases. For now, there is a new law in the land!

Tags: academe, adjunct professor, civil rights, Ivy Tech Community College, Kimberly Hively, lesbian, nondiscrimination law, sexual orientation, Title VII
Posted in Commentary by G. Namie, Fairness & Social Justice Denied, Related bills/laws, Workplace Bullying Laws | No Archived Comments | Post A Comment () »
Friday, July 29th, 2016
By Darrell Smith, Sacramento Bee, July 28, 2016
with WBI commentary inserted
Sacramento jurors, in a $1.1 million verdict Wednesday, sided with a state corrections employee who claimed her higher-ups did little or nothing to protect her from threats made by one of her subordinates, then retaliated against her when she complained of the threatening treatment.
The threat was a death threat, of bringing a gun to work, not a minor act.
Jurors awarded Onalis Giunta, a supervising dental assistant at Folsom State Prison when she filed the 2012 lawsuit against California Department of Corrections and Rehabilitation, $990,000 for noneconomic losses and mental suffering along with another $107,000 in past and future earnings, in their verdict, court documents showed.
It was not known Thursday whether there were plans to appeal the verdict.
Giunta in the lawsuit characterized the man identified in court documents as Serge Protsyuk, as a problem employee who often ran afoul of California Department of Corrections and Rehabilitation rules and regulations.
Protsyuk was a former coworker of the newly promoted supervisor, Giunta. He never respected her authority and was coddled by two male supervisors of hers who undermined her role. He aggressively disobeyed rules that he felt did not apply to him, daring her to discipline him.
Giunta alleged that the employee threatened to bring a gun to work after disciplinary action in November 2010. Protsyuk followed the alleged gun threat with months of more intimidation, the lawsuit alleged, forcing Giunta to take a yearlong, doctor-ordered stress leave.
Yes, you read that correctly. After he threatened revenge on her for an unfavorable evaluation by bringing a gun to work, the warden and security staff who had been told of the threat that night planned to search him the next morning when Protsyuk arrived for work. NO ONE ever called Giunta that night to warn her of the threat made against her. Protsyuk was frisked the next morning and allowed to go work as usual. Giunta was told about the threat AFTER she saw Protsyuk walk past her office window! No suspension. No punishment. And Giunta had to work with him for another six months without his removal.
Giunta was traumatized. All the while, the warden had decided that no violation of the strict zero-tolerance Violence Prevention Policy had occurred. No investigation of Giunta's complaint about the violation was undertaken.

Tags: bullying, California Department of Corrections & Rehabilitation, Folsom State Prison, Gary Namie, Lawrance Bohm, Onalis Giunta, Protsyuk, Robert Boucher, trial, violence policy
Posted in Expert Witness, Fairness & Social Justice Denied, Rulings by Courts, WBI in the News | No Archived Comments | Post A Comment () »
Monday, January 11th, 2016
A most important 80 minutes of oral argument is heard today, Jan. 11 2015 by the nine justices of the U.S. Supreme Court. The case is Friedrichs v. California Teachers Association (CTA), Docket No. 14-915.
The case was brought by a group of California teachers who don't want to pay any fees to unions for anything. Essentially, they want to enjoy benefits of having a contract — wages and other work condition protections (alas, not full protection from bullying yet) that are negotiated — for free. The CTA represents teachers in public schools; public school districts are government employers.
There are 39 years of history dealing with this issue. A May 1977 unanimous U.S. Supreme Court (SCOTUS) decision, Abood v. Detroit Board of Education [431 U.S. 209 (97 S.Ct. 1782, 52 L.Ed.2d 261)] divided union dues into two parts. One part is costs associated with providing union workers with a contract, the collective bargaining agreement with the employer, and its administration, the subsequent services of representation at adversarial meetings with management, grievances and arbitrations. Fees for those services are called "fair use" or "agency" fees. In other words, Abood said that non-members who benefit from union services have to help cover costs.
The second part of union dues is "expenditures for ideological causes not germane to its duties as a collective-bargaining." This has been dubbed the political activity of the union, including overt politicking, lobbying lawmakers for specific legislation and financial support for political candidates. People who object to this part of union activity can refuse to pay that portion of dues to the union.
In the specific case before SCOTUS today, Friedrichs, plaintiffs are challenging California law. If a teacher wants to protest the political portion of the CTA dues, she or he can give the union a written objection — an "opt out" declaration. That portion of the contested fee is then refunded or a portion is reduced. The anti-union plaintiffs want that teacher to have to "opt in" and agree to the fees. Plaintiffs frame the issue as one of free choice and the First Amendment (whether or not the non-administrative fees constitute speech).
The Case's Strange Origin
The union-busting groups, typically with a libertarian or right-wing political bent, found this case in order to abolish the last bastion of unionization in America — in government. The private sector unionization rate is now under 7%. If government, public sector, unions can be further weakened, the U.S. labor movement will be effectively gutted.
According to Maryann Parker, SEIU Associate General Counsel, speaking at an American Constitution Society expert panel, Friedrichs v. California Teachers Association made it to the Supreme Court in two fast years without any facts associated with the case. The reason is that the plaintiffs filed the case in both District and Appellate courts and asked for a verdict against them just so they could take the case to the Supreme Court. Since the union-busting groups are well funded, the case raced to the Roberts pro-employer court. Unlike any other case, no facts have been argued in court before a judge or jury. No discovery of evidence on either side was completed.
The only facts have come via several amicus briefs written by advocates for both sides. The list of briefs filed before the Nov 6, 2015 deadline can be found here. On the anti-union side are organizations such as Pacific Legal Foundation
National Right to Work Legal Defense Fund, Mackinac Center for Public Policy, Goldwater Institute, Former California Governor Pete Wilson, Cato Institute and the NFIB. On the defense side, briefs were filed by Kamala Harris, California Attorney General (who also argued the case before SCOTUS today), California State Employees Association, and several California and New York cities that, as government employers, described the benefit of having a unionized workplace.
The other unusual aspect of the origin of the case is that the five majority justices in the 2014 Harris v. Quinn decision called for a reconsideration of Abood. In other words, the doctrine of stare decisis, of letting earlier case decisions stand, is betrayed by calling out for a case to challenge Abood.
The Anti-Union Argument
Here's the argument by the union busters in Friedrichs v. California Teachers Association. Collective bargaining in the government context is inherently political because government worker wages are public funds. Therefore, if the government compels "fair use" fees collection, it is a violation of a worker's First Amendment rights. It forces an association with a political cause (bargaining with the state) with which a worker might not agree.
Abood had separated the functions of the union, administrative work versus political activity. Fredrichs says that ALL activity of unions is political.
If the Supreme Court decision agrees with Friedrichs, it will overturn Abood. It will end the practice of a "union shop." The absence of any requirement to pay unions for services rendered will make it too easy to be a "free rider." In turn, unions will wither and die from not having a budget.
Remember, even with a negotiated union contract, employers — only governments in this case — are entitled to all rights over workers which are not covered in the contract. With this line of reasoning, without unions, employers will have unchallenged, unbridled control over workers with no ability to contest mistreatment or abuse.
The undermining of unions, the only organizations that advocate for rights of workers, will contribute to the Republican-led state legislatures' move to right to work laws. Currently 25 states have right to work provisions. The RTW advocates characterize states where unions represent government workers as "forced-unionism" states.
Advocates for "free bargaining" states label the right to work as the "right to work for less." The quality of life for workers in RTW states is lower than in public sector union states — lower wages, more low wage jobs, higher rates of workers without health insurance, higher poverty and infant mortality rates. And if working in a RTW state, you have a 54% higher chance of dying at work.
Finally, by gutting union budgets, opponents will also thwart overt political activity by unions. Unions support Democratic candidates. Union-busting groups are partisan. By reversing Abood, the law of the land since 1977, Republicans will be able to reduce funding for Democratic opponents. However, this is not a realistic fear by Republicans. It seems closer to a zero-sum game in which Republicans want to eliminate all opposition. According to the Center for Responsive Government, 2015-16 interest group donations to the upcoming elections finds that labor has given to date a total of $19.2 million compared to $839.6 given by donors other than unions. Non-labor groups outspend unions by 43.7 times. A successful Friedrichs SCOTUS decision would nearly eliminate the influence of unions on candidates. Rights of workers will be driven further underground buried in a corporate post-Citizens United deluge of cash.
If the Court does not overturn Abood, the plaintiffs could still win a partial victory. Its a nuanced part of the practice in California. Contained in the fees charged to non-members are other expenses not involved with the costs of collective bargaining. If a teacher wants to protest that portion of the fee, she or he can give the union written objection — an opt out declaration. That portion of the contested fee is refunded or a portion is reduced. The anti-union plaintiffs in the case also argue that an employee should have to "opt in" and agree to the fees.
Stay tuned. The decision should be announced in June.
###
You can listen to the oral arguments and read the transcript of Jan. 11 hearing here.

Tags: agency fees, collective bargaining, fair share, free-riding, Friedrichs v. California Teachers Association, right to work, U.S. Supreme Court, Unions
Posted in Fairness & Social Justice Denied, Rulings by Courts, Unions | No Archived Comments | Post A Comment () »
Monday, August 3rd, 2015
Workplace bullying is endemic in healthcare and education, including higher education, for reasons discussed elsewhere at the WBI website.
Now comes a story of an inept community college administration, at Weatherford College, unwilling to even consider complaints from a long-time faculty member. Professor Karen Lopez Austen about the abusive conduct she faced in the Athletics Department.
The WBI 2014 U.S. Workplace Bullying Survey revealed that most employers deny complaints or justify them. In Austen's case, they never considered the evidence she had assembled for the Board. An outsider can easily infer that the Administration, led by Kevin Eaton, had decided to not renew Dr. Austen's contract, despite the legitimacy of her complaint.
So, as was her right, Dr. Austen filed a civil suit claiming sex and ethnicity discrimination along with retaliation for daring to hold the college accountable to operate lawfully and according to internal policies. She probably, like most bullied targets, especially highly educated individuals, expected to find justice in court. We constantly warn targets that justice is rarely found and almost never in court.
Remember, the college administrators refused to hear her complaint. The trial court judge did not allow Dr. Austen her day in court. Judges possess ultimate authority to grant access to their courts.
Judges have two avenues to end cases before they start — dismissal or summary judgement. Targets are typically plaintiffs who sue their employers, the defense. The defense files the motion to dismiss. Dismissal is based on technical details of the case that have not been addressed ensuring that the law cannot relieve the problem — e.g., "including lack of subject matter jurisdiction, lack of personal jurisdiction, improper venue, insufficiency of process, insufficiency of service of process, failure to state a claim upon which relief can be granted, or failure to join a necessary party."
When the defense files a motion for summary judgement, it is saying that if the parties don't dispute the material facts of the case, then the judge can determine whether the defendant is liable based simply on the pre-trial evidence assembled, if any exists. In the case Austen v. Weatherford College, there was no such agreement. The civil case was all about the disputed facts. The college said nothing happened. Dr. Austen said otherwise. Guess what. The judge in Federal District Court agreed with the college and threw out the case based on summary judgement.
In most cases, financially strapped terminated and unemployed targets go no further. But Dr. Austen filed an appeal with the federal Fifth Circuit. It was no surprise that the Appellate Court upheld (agreed with) the pro-administration ruling of summary judgement. Remember, no entity had yet considered the evidence that plaintiff Austen had put together to prove her complaint of discrimination.
Austen's attorney, Mark Robinett, at the Austin Texas firm of Brim, Arnett & Robinett. P.C., was shocked by the 5th Circuit Court's ruling of a 3-judge panel (Judges Smith, DeMoss and Higginson). What he found appalling was that his client's evidence did not matter. In a general letter to the public, attorney Robinett wrote:
… the Court of Appeals held that her evidence did not matter, that she had failed to present a "prima facie" case or "rebut the legitimate reasons for termination (sic nonrenewal) offered by the college. The court also holds, as if it has some basis for making a fact finding (which is a "no-no" for an appellate court) that "(t)he six serious, documented instances of misconduct from the semester after the settlement agreement were the primary reasons for termination (sic nonrenewal).
Robinett, quoting the appellate court's ruling stated
What matters is not the truth of the underlying complaints and reports, however, but rather whether the college could legitimately have relied on them in deciding to terminate Austen. The college could do so.
In fact, the college president, Eaton, mis-characterized Dr. Austen's complaint to the Board. The Board never heard Austen's perspective.
The injustices Austen faced was compounded by the 5th Circuit with its pro-institutional bias that claimed evidence did not matter. Robinett concluded that the court was doing a trial jury's job without the benefit of live testimony or assessing the credibility of the Weatherford College administrators.
Read Attorney Robinett's letter countering the assertion that Dr. Austen was not renewed for just reasons. She never got to tell her side of the story to an impartial court.
Read the ruling by the three judges that back legal scholarship and justice by decades.
Justice in America?

Tags: 5th Circuit Court of Appeals, abusive conduct, dismissal, justice, Karen Lopez Austen, summary judgement, Weatherford College, workplace bullying
Posted in Fairness & Social Justice Denied, Related Phenomena, Rulings by Courts, WBI Education, Workplace Bullying Laws | 1 Archived Comment | Post A Comment () »
Friday, January 9th, 2015
How Police Departments Can Mend the Rift with the Public
Police must be taught that the power entrusted to them is not theirs to use or abuse as they see fit.
By Frank Serpico, The Nation, January 7, 2015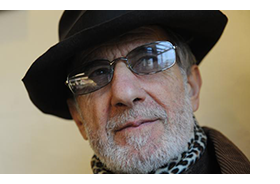 WBI: Frank Serpico was an honest NYPD cop in the 1970's who refused to be corrupted and was set up to be killed by fellow officers because he had broken the code to conform to what others were doing. He survived and testified against his brothers in blue. His story was made into a theatrical movie starring Al Pacino and a History Channel documentary. His comments on the current troubles with policing — excessive force used on black men and insubordination to the mayor — seem more credible than opinions of others without his personal experience. The words below are his.
In 1971, shortly after exposing widespread, even systemic corruption amounting to millions of dollars in bribes and illegitimate relationships between the New York Police Department and criminals citywide, I was shot point-blank by a dealer during a buy-and-bust drug operation. My backup team failed to call 911, but an elderly Latino tenant did, saving my life. I was awarded the Medal of Honor by the NYPD—not for exposing corruption, but for being shot while engaging a drug dealer.
To this day, many officers believe I gave the department a black eye. I've been vilified for speaking out about corruption and the excessive use of force, for holding my colleagues accountable and for reminding them of their mission: first and foremost, to protect and serve the community.
Decades later, more and more citizens across the country are losing faith in our justice system, with brazen acts of police brutality frequently captured on cellphone videos; the militarization of police forces through the acquisition of war-machine surplus; continuing racial tensions coupled with a lack of initiative for community policing; and the sentencing of minor offenders to long terms in for-profit prisons, where they essentially become indentured servants.
Over the past month, police officers from around the country assembled in New York City to mourn the loss of two of their brothers in blue, who had been slain by a disturbed gunman. Relations between the NYPD and Mayor Bill de Blasio fell to a new low after many officers at the memorials—spurred by incendiary rhetoric from Patrick Lynch, president of the Patrolmen's Benevolent Association—turned their backs on the mayor as he spoke. Such puerile behavior constitutes conduct unbecoming an officer and insubordination, and it should be disciplined as such.

Tags: community, excessive force, Frank Serpico, police
Posted in Fairness & Social Justice Denied, Guest Articles | 1 Archived Comment | Post A Comment () »
Thursday, January 8th, 2015
WBI: Because of the extreme health harm bullying causes, some targeted individuals, with help from their physicians and psychotherapists, were granted paltry amounts of monthly Social Security Disability payments on which their survival is entirely dependent. Republicans in the House included an obscure rule change on opening day of the 114th Congress that altered how Social Security trust fund transfers money to fund SS Disability. They made transferring funds (reallocation) contingent upon either increasing the SS tax or cutting benefits. It is estimated that starting in 2016, disability recipients will suffer a 20% decrease in their benefit.
Dear disinterested/apathetic/dim-witted American voters — pay attention to elections and who you send to Congress and your state legislatures. This is what we have brought upon ourselves.
From the office of Sen. Sherrod Brown: Reallocation is a simple procedure used by Congress to rebalance how Social Security payroll tax revenues are apportioned between the two trust funds – the equivalent of transferring money from a checking to a savings account. Reallocation is commonsense, bipartisan policy that has been utilized by both parties 11 times since 1957 – most recently in 1994, including four times under Ronald Reagan. It was projected that the 1994 reallocation would keep the trust fund solvent until 2016.

Tags: bullied targets, disability, psychological health harm, social security
Posted in Commentary by G. Namie, Fairness & Social Justice Denied, The New America | 1 Archived Comment | Post A Comment () »
Saturday, December 27th, 2014
Ernest Frederick 'Ernie' Cooke, Jr., 65, of Morgantown, WV
passed away on Saturday December 20, 2014
Requiescat in pace
In his own words, he will "always be there" for his beloved spouse, Lana, the WBI West Virginia State Coordinator.
We let him tell his own story about watching his spouse be bullied and subjected to harm and how it made him an advocate.

Tags: advocate, Ernie Cooke, Lana Cooke, spouse, workplace bullying
Posted in Fairness & Social Justice Denied | 1 Archived Comment | Post A Comment () »
Wednesday, December 10th, 2014
By Sharon Florentine – CIO – 11/7/14
Workplace bullying opens your organization up to poor productivity, lower retention rates and possible legal action. And it's not an isolated issue – the workplace statistics are shocking. Is your culture cultivating a bully mentality?
Old bullies never die, they just get … promoted. And older doesn't always mean wiser. Those bullies you remember from your school days don't always grow out of that behavior. Many in fact, carry it with them into the workplace.
If you think bullying isn't happening in your organization, think again. According to a Zogby poll commissioned by WBI in January 2014, 27 percent of the 1,000 U.S. workers surveyed had been the target of bullying; an additional 21 percent had witnessed an incident or incidents of bullying in the workplace.
A recent Forbes article reported that an alarming number of respondents, 96 percent, admitted to being bullied in the workplace.
The issue is so prevalent that Gary Namie and his wife, Ruth Namie created the Workplace Bullying Institute(WBI), an organization dedicated to eradicating workplace bullying.
Defining Workplace Bullying
Different people may have different ideas about what workplace bullying means, but the WBI offers these thoughts: "We have a fairly high threshold for the definition of bullying; we define it as repeated mistreatment and abusive conduct that is threatening, humiliating, or intimidating, work sabotage or verbal abuse. Even so, we consider it something of an epidemic," Gary Namie says.
Bullying Has Widespread Organizational Impact
Bullying in the workplace affects more than just the individual targeted. It has negative effects on an entire organization, according to Namie and WBI data. "Victims suffer from depression, anxiety and panic. They take more sick days, resulting in higher rates of absenteeism. They have higher rates of stress-related health problems, increasing employers' healthcare costs. They aren't as motivated, engaged or productive – why would they be?" says Namie.
These individuals who are bullied are more likely to leave your organization and they certainly aren't going to recommend your company to their talented friends, family or professional contacts.

Posted in Fairness & Social Justice Denied | 2 Archived Comments | Post A Comment () »