Archive for the 'Hear Ye! Hear Ye! 2' Category
Sunday, December 31st, 2017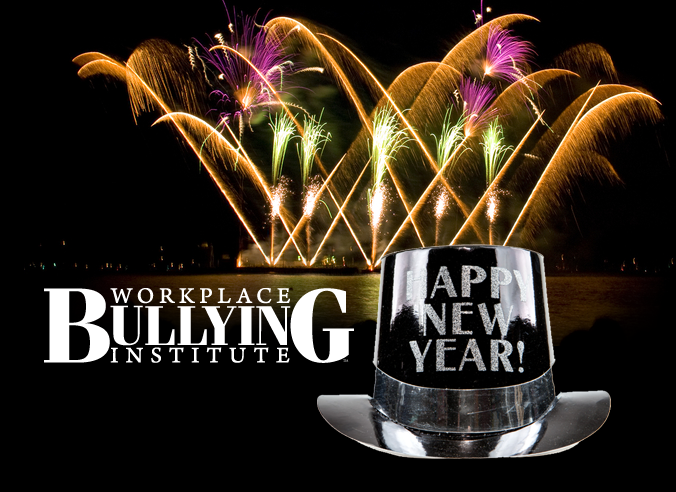 Tags: abusive conduct, Gary Namie, Ruth Namie, Workplace Bullying Institute
Posted in Hear Ye! Hear Ye! 2 | Comments Off on If wishing could make it happen – have an abuse-free 2018 | Post A Comment () »
Wednesday, December 13th, 2017

Tags: Dave Phillips, Gary Namie, Jessi Eden Brown, Ruth Namie, Workplace Bullying Institute
Posted in Hear Ye! Hear Ye! 2 | Comments Off on Happy Holidays & Happy New Year 2018 | Post A Comment () »
Wednesday, December 13th, 2017
An incomparable amount of public attention has been fixed on sexual harassment in the latter half of 2017. It's a tsunami, a virtual revolution.
We are finishing a short book, a primer, a white paper on lessons and opportunities for bullied targets to apply from the new movement and changing employer landscape.
The publication will be available for sale at a nominal price in early January 2018.
Check back to get your copy.

Tags: #MeToo, abusive conduct, advice for targets, bullied targets, Gary Namie, MeToo Revolution, Ruth Namie, sexul harassment, workplace bullying
Posted in Books, Hear Ye! Hear Ye! 2, Media About Bullying, Products & Services, Tutorials About Bullying, WBI Education | No Archived Comments | Post A Comment () »
Friday, January 22nd, 2016

The goal of the Oregon Labor Law Conference is to help officers and staff of unions serve their members better, be better equipped to organize the unorganized, and get training on how to avoid legal liability.
The program includes a workshop on Unions and Workplace Bullying led by Dr. Gary Namie, WBI Director. This is a return visit by WBI to OCCL; the first appearance was in 2013.
Founded in 1996 by Norman Malbin, the Oregon Labor Law Conference is now also sponsored by IBEW Local 48, Oregon AFL-CIO, Center for Worker Rights, Northwest Oregon Labor Council, Labor Education and Research Center (LERC), Columbia Pacific Building Trades Council and Oregon State Building & Construction Trades Council.
When: Jan. 29, 2016
Where: IBEW Local 48 Meeting Hall, 15937 NE Airport Way, Portland, OR
Details: OLLC website

Tags: IBEW Local 48, Norm Malbin, Oregon Labor Law Conference, Unions, workplace bullying
Posted in Hear Ye! Hear Ye! 2, Unions | No Archived Comments | Post A Comment () »
Thursday, December 31st, 2015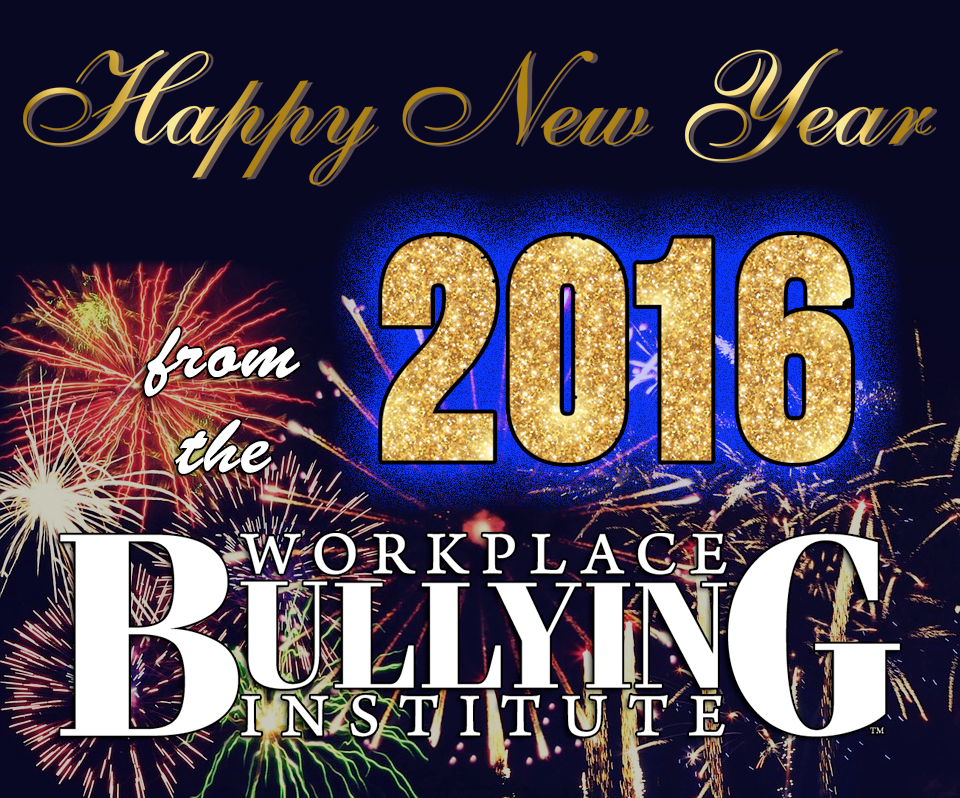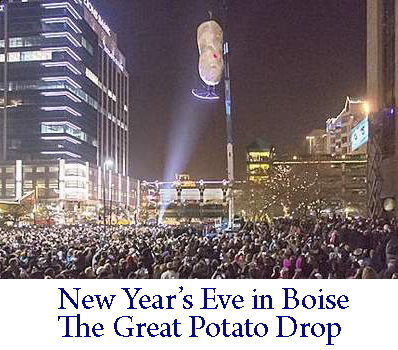 Posted in Hear Ye! Hear Ye! 2 | 2 Archived Comments | Post A Comment () »
Tuesday, October 6th, 2015
8th Annual WBI Celebration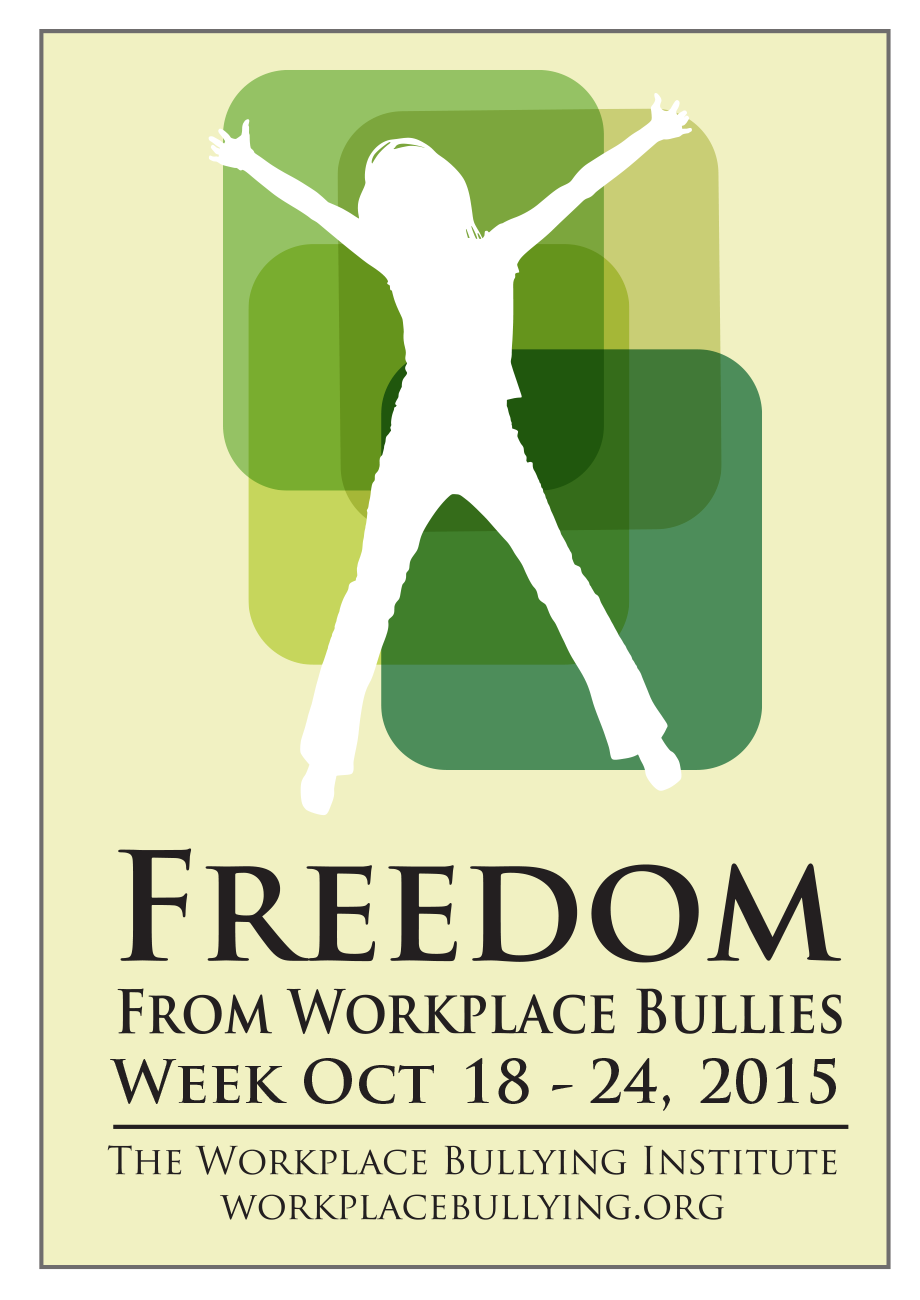 DO SOMETHING POSITIVE!
• As Targets of bullying, shame paralyzes us and prevents us from defending ourselves.
• As members of Targets' Families, we watch in horror as our loved ones' lives unravel before our eyes.
• As Witnesses, fear of engagement, fear of threats to our own safety, prevent us from helping targets.
• As Managers, we lack the skills to stop it, confusing bullying with conflict, which we all abhor.
• As HR, we watch helplessly because laws do not compel policies that give us authority to act.
• As Union officers, we are too occupied with survival to see how much our members are suffering.
• As Owners/Executives, we wonder why some of the most admired managers are considered abusive.
• As State Lawmakers, we fear losing business lobby support, so we ignore the Healthy Workplace Bill.
Unrealistic fears, self-blame, rampant institutional indifference, and waiting for regulations are the excuses to not take positive prosocial action today to help those who are harmed by abusive conduct of others. How dare we turn our backs. Are we not moral human beings with empathy for the plight of oppressed peers?
So, just this one week of the year, let's say "no" to all the rationalizations that sustain bullying in our workplaces. Open our eyes and see the harm caused.
Yes. Bullying costs employers. But bullying carries a tremendous human cost in terms of preventable stress-related injuries to the most capable workers among us.
DO SOMETHING POSITIVE! Visit the Freedom Week section of the WBI website.
Tell WBI the activity you plan for the week and we will post it here. Send message to namie at workplacebullying dot org.
Downloadable 2015 Flyers to print for your workplace.

Tags: Freedom Week, Oct 18-24, workplace bullying, Workplace Bullying Institute
Posted in Freedom Week, Hear Ye! Hear Ye! 2, WBI Education | No Archived Comments | Post A Comment () »
Friday, September 25th, 2015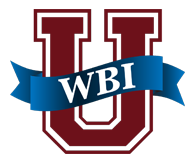 November 13-14-15
In Boise, Idaho
Workplace Bullying University® Training for Professionals
The only intensive, research-driven, comprehensive seminar in all aspects of the Workplace Bullying phenomenon in the world. Created in 2008 by the Drs. Namie, founders of the Workplace Bullying Institute. Three days of exceptional learning, an entirely unique experience.
For Leaders, Nurses, Physicians, Union advocates, Psychologists, Psychotherapists, Consultants, Trainers, HR
For a limited time, we offer an unprecedented tuition discount.
Read all the program details and testimonials at the Workplace Bullying University® website.

Tags: education, Gary Namie, Ruth Namie, seminar, training, Workplace Bullying University
Posted in Hear Ye! Hear Ye! 2, WBI Education, Workplace Bullying University | No Archived Comments | Post A Comment () »
Wednesday, April 22nd, 2015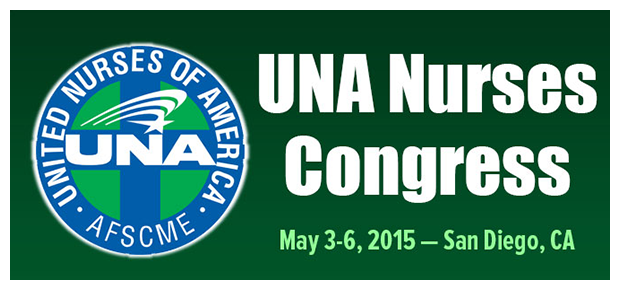 On Sunday May 3, Dr. Gary Namie, WBI Director addresses the national conference. He will also deliver several workshops. If you are a UNA or AFSCME member, consider attending. Too often nurses consider lateral or horizontal violence an acceptable occupational hazard. It need not be. The irony is that healthcare providers, primarily nurses, care more for patients than for their own health. Much can, and should, be done to make the healthcare workplace safe for nurses.
Location: Hilton San Diego Resort & Spa; Mission Bay Drive, San Diego, CA.

Tags: AFSCME, lateral violence, National Nurses Congress, UNA, workplace bullying
Posted in Hear Ye! Hear Ye! 2 | 1 Archived Comment | Post A Comment () »
Sunday, April 12th, 2015
For some reason, Vermont lawmakers sponsoring a paid sick leave bill appropriated our the WBI bill name – Healthy Workplace Bill – in 2015. We support paid sick leave, but care most about ending health-harming abuse in the workplace.
Now comes Vermont Senate bill S 143 –An act relating to protecting employees from abuse at work. WBI thanks sponsor Sen. Anthony Pollina. Tenacious Vermont State Coordinator, Sherrill Gilbert, has worked for several sessions to have the HWB not only introduced but heard in committee. Despite the formation of a task force in past years, the historically progressive state has failed to take definitive action against this scourge.
The bill has been referred to a Senate committee on which a former sponsor sits. We await scheduling of a public hearing at which Vermonters can testify about the need for a state law.
In 2015, VT S 143 is the 9th bill to be introduced across the states. Vermont joins Texas, New York, Massachusetts and Minnesota with complete versions (with employer liability) of the Healthy Workplace Bill.
Details of the bill can be found at the VT State Page of the Healthy Workplace Bill website.

Tags: Anthony Pollina, Gary Namie, Healthy Workplace Bill, S 143, Sherrill Gilbert, Vermont, workplace abusive conduct, workplace bullying
Posted in Healthy Workplace Bill (U.S. campaign), Hear Ye! Hear Ye! 2, Workplace Bullying Laws | No Archived Comments | Post A Comment () »
Wednesday, April 1st, 2015
Dispatch from WBI colleague Francesco A. Portelos, New York City teacher
Sometimes workplace bullying affects only the victim. Sometimes it propagates to surrounding colleagues, morale and family members. In all cases though, the work is negatively affected. As you can imagine, when workplace bullying hits schools, the students are hurt as well.
Recently, a group of bullied New York City educators, known as Don't Tread on Educators (DTOE), got together and created a list of administrators that have been known to bully and harass their employees. The Administrators in Need of Improvement (ANOI) list has grown in recent months and is now at about 85 administrators throughout New York's five boroughs. It even has an interactive map to locate these bullies by geographic area. The list has given teachers a platform to share their stories and concerns about workplace harassment. The curtain has been pulled back and the harassment exposed.
Many of these stories are similar and show a pattern of harassment that exist in the NYC Department of Education. The ANOI list gives teachers who are being bullied the power to hit administrators where it hurts. ON SOCIAL MEDIA. Visit the DTOE website.
###
Hear Francesco's personal story

Tags: abusive conduct, administrators, ANOI, DTOE, educators, Francesco Portelos, New York City schools, perpetrators, teachers, workplace bullying
Posted in Guest Articles, Hear Ye! Hear Ye! 2, Target Tale, WBI Education | 10 Archived Comments | Post A Comment () »