Archive for the 'Tutorials' Category
Tuesday, October 13th, 2015
From the nothing-shocks-us anymore department:
It seems security staff for a Chinese airline, 17 fleet Kunming Airlines, has an abusive ritual for new flight attendants who have served 30-50 hours on the job. They make newbies crawl into the overhead luggage bins. They did this on empty planes without passengers present.
A microaggression? Consider, as a rational person, what the abusers are saying about the worth of their coworkers –you are nothing but a piece of baggage.
Management at the airline said that no one has ever complained. Of course not. Think of the humiliation. How exactly does one describe what he or she did on the command of another?
Here's one instance where social media helped get the word out. The pictures broke the silence that shrouds this kind of behavior. Then, and only then, management felt compelled to state that it will prevent its recurrence. And the company wants to remind customers that no flights were disrupted by this inane and cruel behavior.
Tags: cabin crew abused, hazing, kunming airlines, overhead compartments, workplace bullying
Posted in Tutorials | No Archived Comments | Post A Comment () »
Wednesday, September 23rd, 2015
At WBI, Dr. Ruth, I and several of the staff have listened to long-winded tales of misery endured at the hands of workplace bullies for many years. It amazes us that as many people survive the process as they do. It's a testament to human resilience.
Suicide is the abandonment of hope, of not seeing any future, of not perceiving alternatives. It happens. How often it is the choice of bullied workers is not known. The international pioneer of the movement, Heinz Leymann, wrote in the early 1990's that about 10% of those bullied do take their lives. It was his educated guess.
Now comes an important study from our Norwegian friends at the Bergen Bullying Research Group led by Stale Einarsen. The principal author of the study published Sept. 17 in the American Journal of Public Health is Morten Birkeland Nielsen.
The subtitle of the article is "A 3-Wave Longitudinal Norwegian Study." The key contribution made by the study is that it measured the same group of people during three different time periods. Its longitudinal approach clarifies the sequence of events. It was a test to determine which caused which — bullying at work or considering suicide (the academics and clinicians call it suicidal ideation). The one that preceded the other can be considered a cause of the second.
The study overcame a problem common to all cross-sectional studies (in which different groups of people are measured only once) — the question of correlation between factors. That is, if we ran a study here at the WBI website of bullied individuals and asked two questions — have you been bullied and have you considered suicide — and the two scores were highly correlated, we still could not say with certainty that bullying caused people to consider suicide. The Nielsen, et al., study solved that problem with its unique tracking of a single group over time — in 2005, 2007 and again in 2010. In wave 1, 2,539 (our of 4500 solicited from a national random sample) returned the researchers' surveys. By 2010, the sample was still at 1,291 individuals — the final group with three measurements.
Tags: American Journal of Public Health, Einarsen, Gary Namie, mental health, negative impact, Nielsen, suicide, workplace bullying, workplace bullying insititute
Posted in Tutorials | 5 Archived Comments | Post A Comment () »
Tuesday, April 14th, 2015
Owner of a Credit Card Processor Is Setting a New Minimum Wage: $70,000 a Year
By Patricia Cohen, New York Times, April 13, 2015
WBI: The extraordinary tale of a capitalist with a conscience who resolved an internal income inequality issue with equality.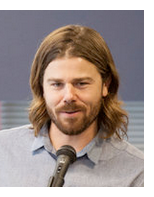 The idea began percolating, said Dan Price, the founder of Gravity Payments, after he read an article on happiness. It showed that, for people who earn less than about $70,000, extra money makes a big difference in their lives.
His idea bubbled into reality on Monday afternoon, when Mr. Price surprised his 120-person staff by announcing that he planned over the next three years to raise the salary of even the lowest-paid clerk, customer service representative and salesman to a minimum of $70,000.
"Is anyone else freaking out right now?" Mr. Price asked after the clapping and whooping died down into a few moments of stunned silence. "I'm kind of freaking out.


If it's a publicity stunt, it's a costly one. Mr. Price, who started the Seattle-based credit-card payment processing firm in 2004 at the age of 19, said he would pay for the wage increases by cutting his own salary from nearly $1 million to $70,000 and using 75 to 80 percent of the company's anticipated $2.2 million in profit this year.
Tags: capitalist, Dan Price, Gravity Payments, happiness, income inequality
Posted in Tutorials | No Archived Comments | Post A Comment () »
Thursday, April 2nd, 2015
WBI: Justice is about to be meted out in Madison Wisconsin three years after Philip Otto took his own life though he was close to retirement from the WI Department of Corrections. Otto had transferred from one facility to another. The climate at Oakhill represented by the actions of several coworkers and led by one supervisor was extremely toxic and unwelcoming. After his death, investigations were conducted leading to terminations of key coworkers. The supervisor was allowed to retire. One captain was reinstated. Other workers filed an appeal with the Wisconsin Employment Relations Commission asking for reinstatement. The hearing examiner Stuart Levitan heard testimony during 16 days in 2013. I reviewed the record and testified on behalf of the State concluding that the fired employees (Rachel Koester, Matthew Seiler and Justyn Witscheber) had demeaned, harassed, bullied and disgraced their peer, Mr. Otto, who had transferred recently to their facility — new to the place, but a veteran corrections officer. Progress in the case reported below is that the hearing examiner ruled Rachel Koester was justly terminated, according to a pending decision released on March 4. … Gary Namie
###
Examiner: Firing of Oakhill Guard Following Suicide Was Proper
By Dee J. Hall, Wisconsin State Journal, March 31, 2015
A hearing examiner has determined that the state Department of Corrections properly fired a guard who allegedly shunned and belittled a fellow officer who later committed suicide.
Philip Otto, 52, killed himself in March 2012 after what his wife, daughter and co-workers described as a pattern of bullying by fellow employees at Oakhill Correctional Institution.
The 20-year DOC veteran's death came just months before he planned to retire with full benefits, his wife, Peggy Otto, told the State Journal in 2012.
In the proposed decision dated March 4, Wisconsin Employment Relations Commission examiner Stuart Levitan found the firing of correctional officer Rachel Koester was justified. He cited an internal investigation launched after Otto's death in which dozens of Oakhill staffers were interviewed.
Tags: bullying, coworkers, Oakhill, Philip Otto, Rachel Koester, suicide, Wisconsin Dept of Corrections
Posted in Tutorials | 1 Archived Comment | Post A Comment () »
Tuesday, March 10th, 2015
This is the stuff of science fiction that gives medical ethicists pause. Can we erase traumatizing memories stored in our brains? Can happier memories be planted as a substitute for painful ones?
Researchers are hard at work with the newest technologies allowing the substitution. Here is a new study done with laboratory mice. The news article describing the research appears below.
---
Rodent Recall: False but Happy Memories Implanted in Sleeping Mice
Researchers at CRNS in Paris create artificial positive feelings in mouse's memory for first time during sleep, highlighting possible new treatment for depression
By Hannah Devlin, The Guardian, March 9, 2015
Scientists have succeeded in creating false but happy memories in mice, in the first demonstration of memory manipulation during sleep.
In the study, positive feelings about a particular place were artificially written into the animal's memory, which caused them to seek out that place in search of a reward when they woke up.
The discovery that emotional memory can be readily manipulated has echoes of the the film, Eternal Sunshine of the Spotless Mind, in which Jim Carey's character has every recollection about his failed relationship wiped clean using a fictional mind-reading technology.
The scientists say that the findings could pave the way for new treatments that would allow patients to overcome depression or deeply entrenched painful memories.
Karim Benchenane, the neuroscientist who led the research at the CNRS (Centre national de la recherche scientifique) in Paris, said: "The idea is to use this as a tool for post-traumatic stress disorder."
Tags: creating memories, planted memories, PTSD, trauma treatment
Posted in Tutorials | No Archived Comments | Post A Comment () »
Sunday, December 21st, 2014
At WBI we consistently draw the analogy between domestic violence and abusive conduct at work (the most serious forms of workplace bullying). Our rationale is based on the following commonalities shared by these two forms of abusive relationships:
• The abuser has more power to wield over the abused person
• The abuser unilaterally controls when, where and what method
• Abusers objectify, dehumanize and show contempt for victims
• Society tends to blame victims for their fate
• Victims are expected to solve their problem themselves
• Witnesses rarely intervene
• Institutional responses are delayed, inadequate and not helpful
• Root causes, often embedded societal values, remain unexplored
Advocates working to end domestic, or partner, violence described the myriad of tactics used by abusers using the 8-factor Biderman "chart of coercion." Albert Biderman interviewed US Air Force pilots who had been captured and tortured during the Korean war. The Chinese taught interrogation techniques to the North Koreans. The piolots described their experiences and Biderman distilled the range of techniques to eight fundamental methods designed to break the will of, and brainwash, the pilots. In 1957, Biderman published his report "Communist Attempts to Elicit False Confessions From Air Force Prisoners of War." [Note that Biderman recognized that torture produces false confessions. The 8-factor report became the model for US torture of prisoners at Guantanamo.] That article was the origin of the Biderman Chart of Coercion.
Domestic violence and child abuse advocates use the Biderman Chart to describe abusers' tactics in their specialty domains.
Therefore, it is logical for us to apply Biderman's Chart to workplace bullying, given the parallels with domestic violence. In its most extreme forms, bullying is torture. See the chart below.
Tags: abuse victims, abusers, abusive conduct, abusive relationships, Biderman, Chart of Coercion, interrogation methods, torture, workplace bullying
Posted in Tutorials | 2 Archived Comments | Post A Comment () »
Tuesday, October 28th, 2014
I've always had a negative reaction to positive psychology despite a sometimes unjustifiable optimism. The contrarian in me seeks the alternative path when the mainstream suggests we all get in line like sheep, think alike and go down the same road. As a psychologist, I saw positivism as my field's attempt to reinvent a history of its dark obsession with abnormality forged by European pioneers.
Related to my life immersed in bullying and injured bullied targets, I see newcomers and nitwits give targets bad advice. Some invoke positive thinking. Feel good affirmations cannot pierce the shroud under which bullied, anxious, and depressed targets find themselves. Can they? Of course, being told to "get real," and "just grow a thicker skin" are equally inane and ineffective admonitions. Where's the middle ground?
I found the realistic alternative to positivism in the work of German psychologist and researcher Gabriele Oettingen who teaches at New York University. Here are citations from an essay she recently wrote for the New York Times and the lengthier statements from her university webpage. Her approach seems best suited to targets seeking ways to overcome their adversity foisted upon them involuntarily.
Mental Contrasting
"Mental contrasting" has produced powerful results in laboratory experiments. When participants have performed mental contrasting with reasonable, potentially attainable wishes, they have come away more energized and achieved better results compared with participants who either positively fantasized or dwelt on the obstacles.

When participants have performed mental contrasting with wishes that are not reasonable or attainable, they have disengaged more from these wishes. Mental contrasting spurs us on when it makes sense to pursue a wish, and lets us abandon wishes more readily when it doesn't, so that we can go after other, more reasonable ambitions.
WBI: This approach seems to give permission to the person to let go of unattainable goals — e.g., convincing your employer to fire the bully — freeing the person to pursue wholeheartedly realistic goals — e.g., finding the next job, taking time off from work to heal or spending time with family and loved ones to repair strained relationships that matter more than work.
Tags: bullied targets, Gabriele Oettingen, goals, mental contrasting, positive thinking, positivism, workplace bullying
Posted in Tutorials | 2 Archived Comments | Post A Comment () »
Friday, June 13th, 2014
By Richard P. Himmer, an Emotional Intelligence Consultant and Affiliate of the Workplace Bullying Institute. He is conducting research for his dissertation and will soon be soliciting for volunteers to be part of the study. He can be reached at EQMicroSkills.com.
---
For many employees, going to work each day requires all their strength — not because they are physically challenged, but because they have a bully in their life. Fifty-two percent of a target's day is spent avoiding the bully. Workplace bullying is described as psychological terror and it continues to escalate.
In 1996, 75 percent of surveyed organizations said they had no bullying in their organization, executives in sum denied that it existed. In a recent 2014 survey by the Workplace Bullying Institute (WBI) more than 65 million American workers are affected by what is called the American Cancer and public awareness is 72 percent.
Tags: emotional intelligence, Richard Himmer, workplace bullying, Workplace Bullying Institute, Workplace Bullying University
Posted in Tutorials | No Archived Comments | Post A Comment () »
Thursday, June 12th, 2014
Bullied targets need to work to live after leaving the job where they were bullied. As if recovering is not a large or difficult enough task, getting the next job will require offering references attesting to your skills. No matter how well you pick references, the next employer will reflexively find the name of your last boss even if not on the list you provide.
It's as if you cannot be believed, but because she or he was your boss, that person is credible to the next boss. Yikes. What if that boss was your bully? Best to find out what is being said about you. Too bad, we are not yet at the stage in the U.S. where everyone recognizes that being bullied had nothing to do with the person targeted.
So, find out what that idiot is saying about you. Use the reference checker we have recommended for years — Allison & Taylor of Rochester, NY. Here's a short clip by the company rep explaining how willing bad bosses are to give negative, job-killing references.
Tags: Allison & Taylor, bad bosses, bullied targets, references
Posted in Tutorials | No Archived Comments | Post A Comment () »
Wednesday, June 4th, 2014
Video by Chris Wade, Slate magazine, explaining new study.
Neuro studies show that prolonged exposure to extreme stress atrophies (shrinks) the hippocampus and interferes with memory. Now comes this study suggesting that lost memory can be restored!
Tags: hippocampus, memory, neuroscience, PTSD, stress
Posted in Tutorials | No Archived Comments | Post A Comment () »