October 24th, 2017
California Cities & Counties Recognized Freedom From Workplace Bullies Week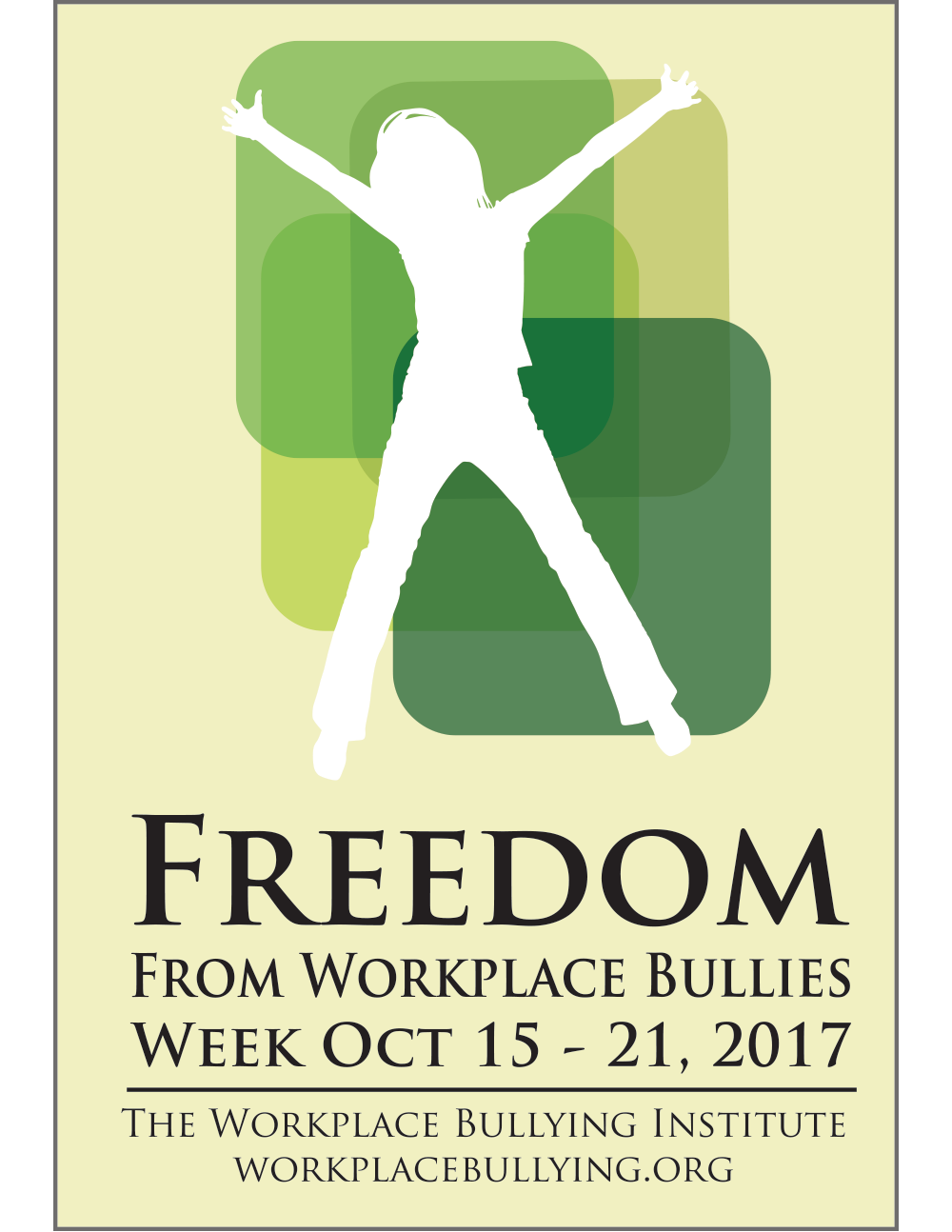 The California Healthy Workplace Advocates, CHWA, is one of the most active state-based groups in the nation. They are volunteer citizen lobbyists for the WBI anti-bullying Healthy Workplace Bill. They have members statewide. Monthly meetings are held in Sacramento. Details here.)
WBI established Freedom Week from Workplace Bullies Week, the third week in October during Domestic Violence Awareness and Bullying Prevention Month. CHWA routinely solicits proclamations from California cities and counties that declare the municipalities' endorsement of the following principles:
• government has an interest in promoting the social and economic well-being of its citizens
• that well-being depends upon the existence of healthy and productive employees working in safe and abuse-free work environments
• abusive work environments are costly for employers with consequences including reduced productivity, absenteeism, turnover, injuries
• protection from abusive work environments should apply to every worker, and not be limited to legally protected class status based only on race, color, gender, national origin, age or disability
Here are the cities and counties that proclaimed Freedom Week in 2017. Use links for viewing.

Tags: 2017 proclamations, abuse-free work environments, abusive conduct, california city proclamations, California Healthy Workplace Advocates, CHWA, Freedom from workplace bullies week, proclamations, worker well-being, Workplace Bullying Institute
This entry was posted on Tuesday, October 24th, 2017 at 1:37 pm and is filed under Events & Appearances, Freedom Week, WBI Education. You can follow any responses to this entry through the RSS 2.0 feed. Responses are currently closed, but you can trackback from your own site.