Freedom Week: What can Employers & Owners do?
Employers define all conditions of work. Leadership sets the rules and establishes the culture. Bullying could not exist without either the explicit or tacit approval from employers. You own the place and are responsible for the problems that exist within.

Look beyond personalities as causes to see how the workplace culture and environment make your organization prone to bullying.
Learn how bullying is an unsustainable cost. Ask your Risk Manager or CFO if there's evidence of avoidable, bullying-related costs eating away at profit margins.
Commit to correcting and preventing it.
Read the book for employers to learn how to launch an internal anti-bullying initiative — The Bully-Free Workplace.
Contract with WBI to show its online course to all employees and managers. California employers will comply with Labor Code Section 12950.1)
Create a clear anti-bullying policy that applies to all employees.
Raise employee awareness with an on-site speech.
Attend the 3-day Workplace Bullying University ® to train key employees to train others.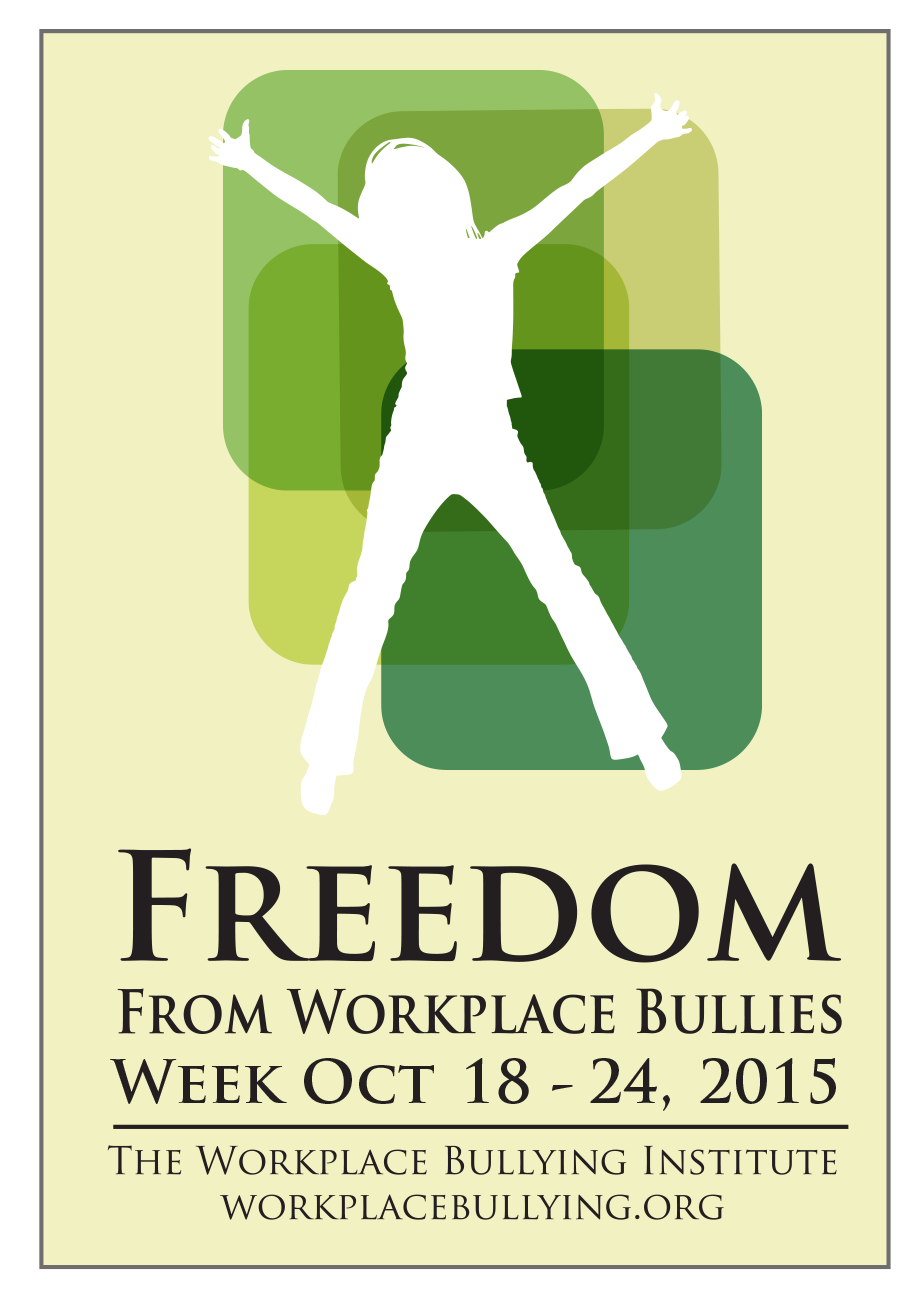 Freedom from Workplace Bullies Week sponsored by the Workplace Bullying Institute, is a chance to break through the shame & silence surrounding bullying. It is a week to be daring & bold. Do not be frozen because you don't know what to do. We can help. WBI has solutions.