Posts Tagged 'coaching'
Monday, July 28th, 2014

ABOUT BULLIED TARGETS in 2014
Finally, we asked the American public what type of person is targeted for abusive mistreatment in the workplace. Though this was a short, not exhaustive, list of personality traits, the results are clear. Those who claimed to have been aware that workplace bullying happens, believe that the overwhelming majority of individuals targeted possess positive attributes.
That is, the same respondents who believed that targets are mostly incapable of defending themselves against bullying assaults believe targets are kind, cooperative and agreeable. Perhaps these same traits render the guileless person vulnerable to unpredictable attacks. This Survey does not provide a way to draw the causal link between the traits and targets' ability to defend themselves.
It is noteworthy that only 6% of targets are considered abusers themselves.
Question: Which personal style best describes the targeted person?
Download the About Bullied Targets mini-Report
###
Gary Namie, PhD, Research Director
Research Assistants: Daniel Christensen & David Phillips
© 2014, Workplace Bullying Institute, All Rights Reserved
Download the complete Report | Access individual sections of the Report

Tags: 2014 U.S. Workplace Bullying Survey, bullying statistics, coaching, Daniel Christensen, Dave Phillips, eden therapy, Gary Namie, Jessi Eden Brown, workplace bullying, Workplace Bullying Institute
Posted in WBI Surveys & Studies | 4 Archived Comments | Post A Comment () »
Tuesday, February 26th, 2013
Here is an excerpt of the Counseling Today article by Lynne Shallcross entitled Grown-up bullying. WBI coach Jessi Eden Brown, MS, LMHC, contributed to the section about bullying in the workplace:
---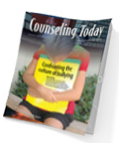 Unfortunately, graduating from college still doesn't guarantee an end to bullying. A 2010 survey commissioned by the Workplace Bullying Institute (WBI) found that 35 percent of the U.S. workforce — an estimated 53.5 million Americans — report being bullied at work. An additional 15 percent said they had witnessed co-workers being bullied.
These statistics are all too familiar to Jessi Eden Brown, who serves as WBI's administrator and also runs a private counseling practice in the Seattle area. About half of her clients deal with issues related to workplace bullying.

Tags: coaching, Counseling Today, eden therapy, help for bullied targets, Jessi Eden Brown, WBI, workplace bullying
Posted in Products & Services, WBI Education, WBI in the News | No Archived Comments | Post A Comment () »
Tuesday, May 8th, 2012
WBI Coach, Jessi Eden Brown, teaches her fellow counselors about workplace bullying and clears up misconceptions held by therapists in their work with bullied clients. Her letter to the editor of "Counseling Today," the monthly publication for the American Counseling Association, was published in the May 2012 issue. With a readership of more than 46,000 mental health professionals, Counseling Today is a great way for us to raise awareness about workplace bullying! You can learn more about Jessi's work at her private practice website.

Tags: coaching, Counseling Today, eden therapy, Jessi Brown, Jessi Eden Brown, workplace bullying
Posted in Products & Services, WBI in the News | No Archived Comments | Post A Comment () »
Thursday, September 30th, 2010
by Jessi Eden Brown, MS, LMHC, LPC
A recent online poll conducted on the Workplace Bullying Institute's website supported the common sense argument that workplace bullying strains the target's primary relationship at home.
(more…)

Tags: coaching, Jessi Eden Brown, relationship advice, self help, stress, therapy, tutorial
Posted in Tutorials About Bullying | 2 Archived Comments | Post A Comment () »
Wednesday, November 25th, 2009
We proudly announce that a licensed mental health counselor is joining the WBI staff to offer coaching for bullied targets. Prior to this, Dr. Namie, not a clinical psychologist or therapist, was able to offer strategic advice without being able to help on more vexing emotional matters. He will still be available for expert witness and high-level strategizing. But for individuals overwhelmed by the emotional morass of early-stage bullying or the effects of prolonged exposure to workplace stress, we offer telephone coaching/counseling by Jessi Brown, MS, LMHC, LPC. We plan to offer her telephone services one day per week starting in December. That day has not been determined yet. You can request a 55 min. session with Ms. Brown via e-mail (info at workplacebullying dot org)  and we will contact you to select a convenient time. INTRODUCTORY RATE of $50 (US) per hour.

Tags: coaching, counseling, Jessi Eden Brown
Posted in Bullying & Health, Hear Ye! Hear Ye! 2, Tutorials About Bullying | 2 Archived Comments | Post A Comment () »