Posts Tagged 'male victims'
Monday, September 29th, 2014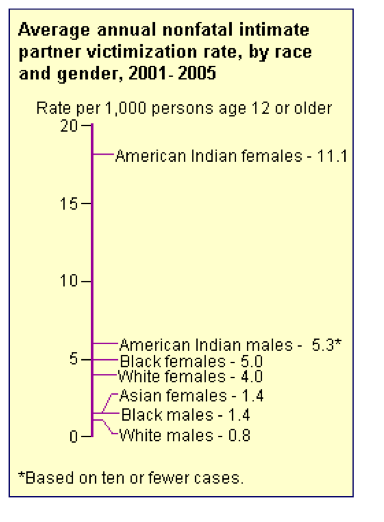 Ray Rice, the most visible perpetrator of partner violence in recent times, is now pivoting to a new explanation — he was the victim.
Does it happen? Yes. In fact, males are sometimes victimized, according to the Bureau of Justice Statistics report Intimate Partner Violence in the United States. See the graphic. It's just that it is extremely rare.
If the football player was abused by his then-girlfriend, then why did he agree to stay with her, eventually marrying her? What is wrong with him? Why was he drawn to such a violent woman? Didn't he know there are plenty of alternative relationships out there waiting to happen for him? Blah, blah, blah — all the same folderol and stupid questions that abused women must endure.

Tags: domestic violence, intimate partner violence, male victims, NFL, Ray Rice
Posted in Employers Gone Wild: Doing Bad Things, NFL: Domestic Violence | No Archived Comments | Post A Comment () »