Posts Tagged 'research'
Thursday, October 22nd, 2015
Bullying in the workplace: How to recognize and address it
By Becky Parker, WDAZ-TV (Grand Forks, North Dakota), Oct. 22, 2015
Bullying is an issue people may think is reserved for the schoolyard, or even cyberspace.
But adult bullying in the workplace can have devastating effects on people's lives.
One in 10 U.S. workers say they are being bullied at their jobs.
Forty-five-percent say they've been bullied at some point during their career, and another 25% say they've witnessed workplace bullying.
We spoke to North Dakota State University professor and researcher Pam Lutgen-Sandvik, who has been studying workplace bullying for nearly 15 years. [Note: Dr. Lutgen-Sandvik is a WBI friend & colleague; her research is featured prominently in the WBI training for professionals, Workplace Bullying University.]
She defines bullying as persistent, hostile, aggressive behavior that can be verbal or non-verbal.
Research shows adult bullying can lead to depression, eating disorders, sleeping disorders, PTSD and physical ailments.
It also increases the person's stress levels and degrades their mental health by making them feel crazy, scared, and anxious.
"It also bleeds into families. When you're bullied and abused at work you go home and sometimes there's displaced aggression when you're screaming at your family members, sort of that, 'kick-the-dog' kind of thing. We do know for sure it reduces people's satisfaction with their personal lives," says Lutgen-Sandvik.
Here's what she says you should do if you are being bullied at work:
• Give it a name – define it as workplace bullying.
• Remember that it's not your fault – bullies often make the victim feel crazy.
• Get some social support – like a counselor – as bullying can degrade your mental health.
• Take some time off from work to regroup and figure out how to address the problem.
"Trying to make sense of it and figure out what you're going to do is really difficult when you're in the environment and you're constantly bombarded with this aggression and hostility. If it's possible, take some time off of work so you can kind of get your bearings and figure out, 'am I going to stay? If I'm not going to stay, what am I going to do here?'"
Many people in a bullying situation at work might want to fight back, but that can be risky.
Often, bullying situations at work involve an element of power. In the U.S., it's usually a manager, but can also be a peer.
If you do choose to fight back, Lutgen-Sandvik says the best way is to talk to someone who has power over the bully.
Bring specific examples of bullying, have other co-workers to back you up, and have a clear goal in mind.
Lutgen-Sandvik says it is not a good idea to confront the bully directly.
"They will escalate the abuse worse than it ever was before, and drive the people out of the workplace because now they've become serious threats to the perpetrator. So, directly confronting the perpetrator, it's really a very, I would say, dangerous thing to do."
###
This is Freedom from Workplace Bullies Week and October is Bullying Prevention Month and Domestic Violence Awareness Month.
Readers may click-to-purchase Adult Bullying, Pam's chronicle of her decade of research into workplace bullying, written in easy-to-understand prose.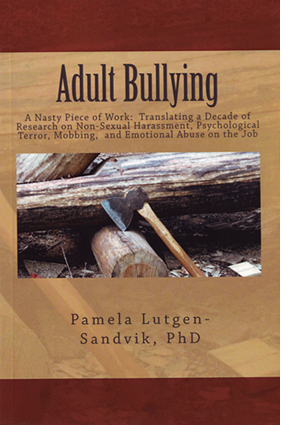 Tags: 2014 WBI U.S. Workplace Bullying Survey, abusive conduct, adult bullying, health harm, Lutgen-Sandvik, NDSU, professor, research, workplace bullying
Posted in Bullying & Health, Bullying-Related Research, Social/Mgmt/Epid Sciences, WBI Education, Workplace Bullying University | 5 Archived Comments | Post A Comment () »
Friday, July 31st, 2015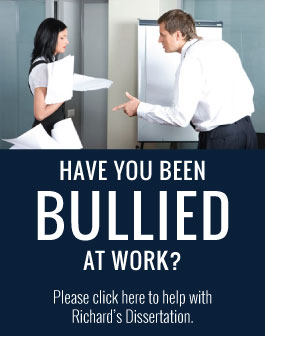 If you believe you have been bullied at work, you are invited to participate in a dissertation survey on Workplace Bullying approved by the WBI. The title of the dissertation is
"The Effect of Target Demographics and Emotional Intelligence on Workplace Bullying.
It takes about 20 minutes. There are two steps to the process:
Read the Consent Form
Take the survey (there are three surveys all combined into one)
Click here to start.
Please share this with anyone you feels has been bullied. Richard needs about 120 participants for the process.
Thank you.

Tags: emotional intelligence, research, survey, workplace bullying
Posted in Bullying-Related Research, Social/Mgmt/Epid Sciences | No Archived Comments | Post A Comment () »
Friday, October 3rd, 2014
Loading ...

Tags: research, Workplace Bullying Institute
Posted in WBI Education, WBI Surveys & Studies | No Archived Comments | Post A Comment () »
Wednesday, August 27th, 2014
By Nancy Collamer, Forbes, August 25, 2014
If you saw a young child being pushed around on the playground, chances are you would intervene. But are you equally proactive when you see bullying at work?
While this may sound like a hypothetical question, it's anything but. According to a 2014 survey conducted by the Workplace Bullying Institute (WBI), 27% of Americans have been bullied at work, 21% have witnessed it and 72% of us are aware that workplace bullying happens.
Real bullying involves more than just bad management and obnoxious behavior.
How Bullying Can Harm A Victim's Health
It also means health-harming behaviors that can include verbal abuse, offensive conduct and intentional sabotage. And workplace bullying doesn't just harm the victim. It leads to poor morale, high turnover and low productivity, which impact the entire organization.
The problem is now so widespread that lawmakers in 15 states have introduced legislation aimed at prodding employers to take the matter seriously or face consequences.
Why Boomers Can Be Effective
So what are you willing to do about it? I ask because many boomers are in management and as a result, some are in a good position to take action. Even if you're not among your employer's leadership team, you still might be able to make a difference.
If you're well respected by colleagues, have good relations with key influencers at your employer or have strong job security, it's likely easier for you to speak up and get management to take bullying seriously than it is for your younger co-workers.
That is an important advantage. Just like on the playground where bigger kids target weaker ones, the majority of workplace bullying is inflicted from the top down. According to the WBI survey, 56% of it is attributed to bosses, compared to 33% that's blamed on peers. Given this inherent power imbalance, it's no surprise that few victims stand up to their abusers.
I want to emphasize that not every boomer is in a position to stand up to workplace bullies.
Many older workers are in precarious job situations and know that if they speak up, they could be fired. That's especially true in environments where bully behavior is a celebrated part of the workplace culture. (Wolves of Wall Street anyone?)

Tags: 2014 U.S. Workplace Bullying Survey, baby boomers, boomers & bullying, Gary Namie, research, workplace bullying, Workplace Bullying Institute
Posted in Media About Bullying, Print: News, Blogs, Magazines, Tutorials About Bullying, WBI Education, WBI in the News | No Archived Comments | Post A Comment () »
Thursday, July 10th, 2014
Loading ...

Tags: instant poll, research, Workplace Bullying Institute
Posted in WBI Education, WBI Surveys & Studies | No Archived Comments | Post A Comment () »
Tuesday, February 25th, 2014
2014 WBI U.S. Workplace Bullying Survey
February 2014
National Prevalence & Awareness
Gender of Perpetrators & Targets
Perpetrator Rank
Race & Ideology
Employer Reactions
Coworker Actions
Stopping the Bullying
Support for a Law
Causal Factors
About Bullied Targets
Methodology

Funding by 93 Indiegogo Contributors and major support from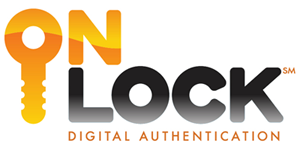 Gary Namie, PhD, Research Director
Assistance from Daniel Christensen & David Phillips
© 2014, Workplace Bullying Institute, All rights reserved.
360.656.6630
Key Findings
– 27% of adult Americans have directly experienced "repeated abusive conduct that is threatening, intimidating, humiliating, work sabotage or work abuse."
– Counting witnesses, 48% have been affected
– 72% of Americans are now aware of workplace bullying
– 93% of Americans want a law to protect them from abuse in addition to anti-discrimination laws
– Employers are lagging far behind and doing relatively nothing voluntarily to stop abusers on the payroll
– Women bullies still target women at a disproportional rate (68%)
– Women are still the majority of targets (60%)

Tags: 2014 U.S. Workplace Bullying Survey, Daniel Christensen, David Phillips, Gary Namie, research, surveys, Workplace Bullying Institute
Posted in Bullying-Related Research, Social/Mgmt/Epid Sciences, WBI Education, WBI Surveys & Studies | 4 Archived Comments | Post A Comment () »
Thursday, December 5th, 2013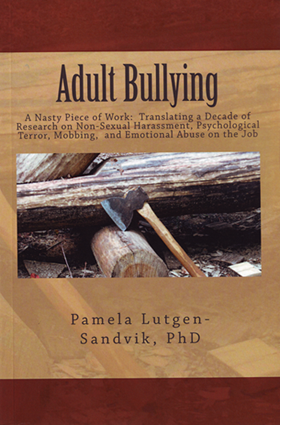 Adult Bullying
A Nasty Piece of Work:
Translating a Decade of Research
on Non-Sexual Harassment,
Psychological Terror, Mobbing,
and Emotional Abuse on the Job
By Pamela Lutgen-Sandvik, Ph.D.
North Dakota State University
Dr. Lutgen-Sandvik is arguably one of the most prolific American academic researchers on the topic of workplace bullying. She certainly is the best informed among academics, with few exceptions.
Here's why.
Pam is real. From her bio, prior to earning her doctorate in organizational communication at Arizona State she worked as a social service organization administrator, first in the field of women's advocacy and then in outpatient substance abuse treatment. Advocacy in the human services field is a rare background for academics.
Pam's practical, kick 'em in the shins approach to the esoteric world of academic research is revealed in the titles of some of her works — "Nightmares, demons & slaves" (can you hear Cher?), "Take this job and shove …" "Burned by bullying in America." And her style of collecting research data was to talk with bullied targets.
This book is a compilation of her work. It is not written by an egghead. The subtitle refers to her "translating" research into plainspeak. That's what she is profoundly good at doing well. Thus, it is ultimately readable.
The information found between the covers is useful if you are fighting a grievance, filing a complaint, embroiled in a lawsuit, or facing blank stares from HR.
The book covers many aspects of the bullying phenomenon with chapters on each — the prevalence, the stages of bullying, explaining the pain, the trauma and stigma of being bullied, how organizations become toxic, why women bully women, behavior of witnesses, and reversing the effects of bullying in individuals' lives.
Pam dedicates the book to all those bullied individuals who bravely participated in her research.
In 2013, she moved to North Dakota State (NDSU) in 2013 to join the Department of Communication in Fargo. She continues to research, publish, and teach in the area of organizational communication at NDSU and serves as the Director of the NDSU Communication Research & Training Center. Dr. Lutgen-Sandvik is married, has two children, and lives in Moorhead, MN.
Also, in 2013, Pam attended the WBI Workplace Bullying University® training for professionals in Bellingham, Washington to which she contributed mightily.
Pam declares that
All proceeds from book sales support scientific research that seeks to reduce workplace bullying, improve workplace communications and build more respectful workplace climates.
Where else can approx. $11 accomplish all that? Buy this book for yourself and as gifts for loved ones who have been bullied at work. While shopping, also buy Overcoming Mobbing by Duffy & Sperry new this holiday season 2013, and our book, The Bully At Work. They will be forever grateful.
With Pam, our admiration is personal. She came to Bellingham to meet us Namies in 2003 before her graduate studies were finished. She came to glean all she could from Dr. Ruth. So she is more than an intellectual colleague, she is a precious friend. We bought the book. You should, too.

Tags: bullied targets, emotional abuse, Len Sperry, Mobbing, non-sexual harassment, Pamela Lutgen-Sandvik, psychological terror, research, self help, workplace bullying, workplace bullying book
Posted in Books, Bullying-Related Research, Good News, Hear Ye! Hear Ye! 2, Media About Bullying, Social/Mgmt/Epid Sciences | No Archived Comments | Post A Comment () »
Monday, August 26th, 2013
At WBI we want to know more about the nature of workplaces where bullying occurs.
If have ever been a target of workplace bullying, or are currently struggling with a bully at work, please take a moment to fill this out.


Tags: research, survey, target, workplace bullying
Posted in WBI Surveys & Studies | No Archived Comments | Post A Comment () »
Friday, July 12th, 2013
Peggy Drexler, Forbes.com, July 10, 2013
As a longtime hotel manager for upscale resorts across the U.S., Sandrine had spent her career believing that good service was the key to success. That included being courteous to your guests—and to your co-workers. Which is why the company's latest "star" employee, Russ, confounded her. He'd been hired as a bellman at the Northeast beach resort she was currently assigned to and in less than a year had worked his way up to associate manager, earning a promotion (and, she knew, a healthy raise) above her. She'd been with the company for nearly 10 years.
She could understand if he was an exceptionally hard worker, or a talented manager. But, she told me, Russ was verbally abusive to his staff, using fear and intimidation to get them to do what he wanted them to do, and to do it better and more quickly than any other department. He denied vacation requests and spread rumors about staffers who got on his bad side. Once, she'd witnessed him make fun of a hostess, in front of a dozen other employees, for a pimple she'd tried, not very successfully, to cover.
But when the hotel executives came to town, Russ played Mr. Popular amazingly well. "He was charming and believably personable, even if 20 minutes earlier he had been berating the chef," she told me, frustrated by her own inability to climb the ranks as well as Russ had. The higher ups regarded Russ's department as one of the most efficiently run—and it was, given his reports were scared to get on his bad side—and he was happy to accept all the credit for it. As far as the bosses could tell, people seemed to like him. "I always operated by the idea that he'd get what he deserved—people like that always do, don't they?—but all he seemed to get was rewarded," Sandrine said.

Tags: bullies, forbes, research, rewarded, Workplace Bullying Institute
Posted in WBI in the News | 1 Archived Comment | Post A Comment () »
Monday, July 1st, 2013
FIRST-TIME ABUSERS IN BULLIED TARGETS' LIVES
WBI 2013-H Instant Poll
Prior life experiences play a role in the depth of emotional injury that bullying can cause a person. Individuals who have never been abused in their lives may take longer to recognize that they are actually being bullied. Without memories or repressed cognitive representations of being the victim of abuse, bullying is a completely novel experience. Learning begins when first targeted for the first time in their lives.
Targets with prior brushes with abuse in their lives do not necessarily risk being targets of workplace bullying. However, when targeted, emotional memories are quickly triggered and those targets are subject to re-traumatization. The levels of emotional pain, shame and distress are much more severe than for individuals experiencing abuse for the first time as an adult in the workplace.
This single-question survey sought to ascertain what percentage of bullied targets were recipients of abusive conduct for the first time in their lives and who are the perpetrators.

Tags: research, target, WBI Instant Poll, workplace bullying, Workplace Bullying Institute
Posted in WBI Surveys & Studies | 5 Archived Comments | Post A Comment () »