Help for Bullied Targets DVD from WBI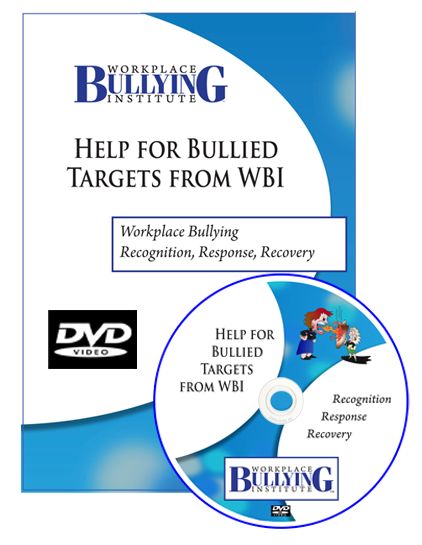 The Five DVD Chapters, runtime 90 min.
Recognition ... Response ... Recovery
1. Could This Be Happening to Me? Why Me? 12 min.
2. Getting Help from Professionals and Family 12 min. 3. Fighting Back Safely 19:18 min. 4. Seeking Justice from Our Legal System 26:33 min. 5. Living in Your Post-Bullying World 19 min.

Advice for bullied individuals and their families from the staff of the Workplace Bullying Institute that has been proven to help regardless of the stage of their horrific experience.

Get answers to your most pressing questions. But please note that we do not offer comeback lines to verbally combat the bully. Our research shows, and thousands of targets have told us that, confronting the bully is a no-win situation. Our advice differs from traditional advice. Your safety is most important.

We visit with you from the comfort of our living room to you in the privacy of your home or car.


Presenters: Ruth Namie, Jessi Brown, Sean Lunsford, Gary Namie, and Daniel Christensen (narrator on the audio disc)

WBI founders and directors, Drs. Gary and Ruth Namie, started the U.S. workplace bullying movement in mid-1997. They bring nearly 15 years experience advising over 6,000 bullied targets. They wrote the books The Bully At Work and The Bully-Free Workplace. WBI personal coach and licensed therapist, Jessi Brown, LMHC, has coached hundreds of bullied targets since joining WBI two years ago. Dave Phillips is WBI's tech guru and principal editor of this video project.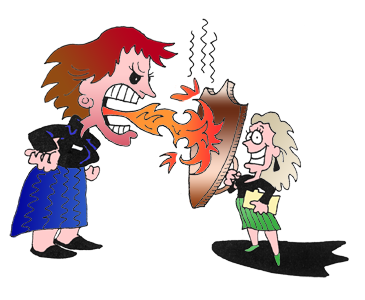 $39.95
$29.95
Free shipping
Proceeds sustain the Workplace Bullying Institute, the first and only U.S. organization dedicated to the eradication of workplace bullying that combines help for individuals, research, books, public education, training for professionals, consulting solutions for organizations, and legislative advocacy. Your purchase is not tax deductible.
For more help, read these books: