2014 WBI U.S. Workplace Bullying Survey
February 2014
Funding by 93 Indiegogo Contributors and major support from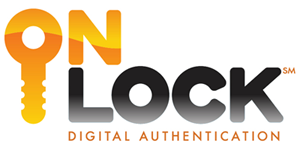 Gary Namie, PhD, Research Director
Assistance from Daniel Christensen & David Phillips
© 2014, Workplace Bullying Institute, All rights reserved.
360.656.6630
In our 2014 National Survey workplace bullying was defined as repeated mistreatment; abusive conduct that is: threatening, humiliating, or intimidating, work sabotage, or verbal abuse.
Bullying is "abusive conduct," referring to its most serious forms only. This is consistent with the definition used in the Healthy Workplace Bill. Even with this high threshold, workplace bullying remains an American epidemic. Bullied individuals pay dearly with the loss of their economic livelihood to stop it. In the absence of legal prohibitions against it, employers are failing to take responsibility for its prevention and correction.
Key Findings
Use the list below to discover more about the current state of workplace bullying in the U.S. Each section includes the newest data, video commentary from Dr. Gary Namie, a shortened mini-report.
You can download the complete report here.




Share our
info-graphic on Facebook!

Report Sections

Methodology
Zogby Analytics was commissioned by Workplace Bullying Institute to conduct an online survey of 1,000 adults in the US. All interviews were completed January 27 and 28, 2014. Using trusted interactive partner resources, thousands of adults were invited to participate in this interactive survey. Each invitation is password coded and secure so that one respondent can only access the survey one time. Using information based on census data, voter registration figures, CIA fact books and exit polls, we use complex weighting techniques to best represent the demographics of the population being surveyed. Based on a confidence interval of 95%, the margin of error for 1,000 is +/- 3.2 percentage points. Zogby Analytics is composed entirely of senior level executives from Zogby International.
<!-article>